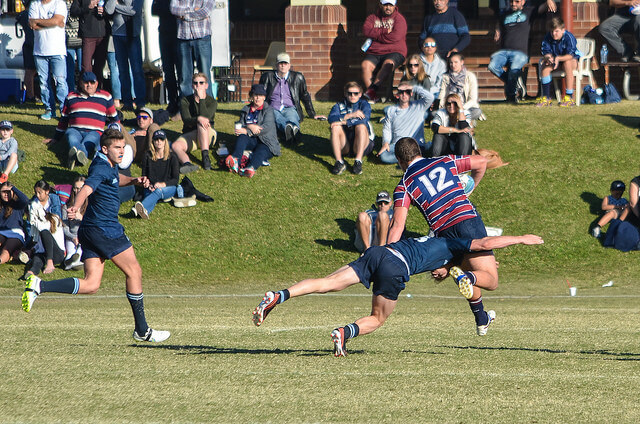 ROUND 2 PREVIEW!
Four from four home teams won their matches in Round One, but Round Two certainly paints a less clear picture.
Our Green and Gold Rugby tipping leaderboard currently sits:
1. WarrenWobble (4/4, 100%)
2. TheKing (4/4, 100%)
From the crowd, there is an eight-way tie for first place. With a number of tough fixtures in round two, it should get a lot less crowded at the top.
---
GAME OF THE ROUND: THE SOUTHPORT SCHOOL AT BRISBANE BOY'S COLLEGE 
WarrenWobble: Match of the round billing this one and BBC enjoy their second home game of the season at Sleepy Hollow. The support group know their way around a Lexus, but had some problems with the chip fryers last week, lets hope things are in order at the tuckshop tomorrow. TSS will be looking to improve from the previous week. A clinical edge from last year was missing. That steely "Bronwyn Bishop" glare through a stiff wind, as her chopper lands was just not there. The kilt wearers on the other hand disposed of a very good IGS outfit last week, with probably only one slip in concentration, (when they lost that piper in the creek after half time).  A couple of injuries for BBC and TSS this week so that will even things out. There's a mozzies ball bag in it.
BBC by 1
TheKing: This match-up pits Australian Schoolboy coaches Stephen Phillpots and Mike Wallace against each other on the sidelines, so we can anticipate a pretty cerebral clash.
The battle will be won and lost between the nine Australian Schoolboys on the field – I'm most excited for the clash between openside flankers Jack Farrell from BBC and Angus Allen from Southport.
Len Ikitau and Dylan Riley will also have a pretty spectacular match-up at the outside centre position.
Though travelling teams often don't meet the same success at home, I expect Southport's superior conditioning and rugby culture to win out against BBC's talented players.
TSS by 10.
---
GREGORY TERRACE AT BRISBANE GRAMMAR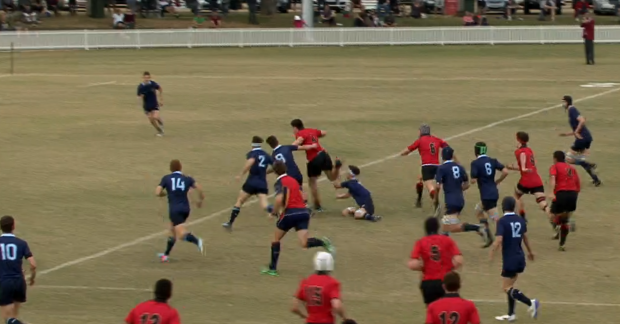 WarrenWobble: The Grammar supporters will be glad to be back home after having to endure that annoying drive down the M1 (much easier going north to Noosa). Back to Northgate tomorrow where they can repeal endless stories about just how nice their grounds are to anyone who will listen. Trust me if you see anyone with a Grammar hat on looking talkative – run in the other direction! Terrace supporters won't be interested anyway as they have the best grandstand in the business. GT were doing quite well containing their excitement about this team early in the season and they'll be filthy after losing last week – a game they should have held on to win. Grammar will get close here, no fear, but Terrace will have too much firepower in the backs and will get away with it.
TheKing: Northgate is a tough place to play for visiting teams. More often that not the direction of the wind in the second-half will decide the result.
Whoever brings the strongest kicking game will win this game, but I love the look of Terrace's back three.
The return of Matt Forsyth to Brisbane Grammar will fire up the crowd, but his back-three mates Quillian Pritchard-Malaki and Will Eadie will silence them.
It's a flip of the coin, and the result will probably be decided by less than 10. I'll tip Terrace by 8.
---
 CHURCHIE AT IPSWICH GRAMMAR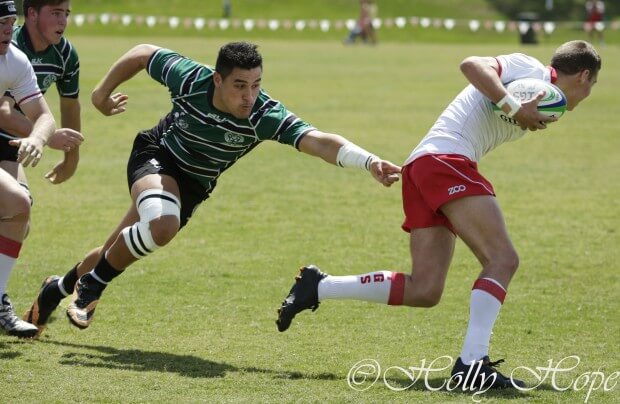 WarrenWobble: When the Churchie parents actually finish working out where the hell Brassall is – they will quite enjoy their little trip to the other side. Panicked mums will pack overnight bags, picnic baskets, survival blankets, small firearms and hip flasks into the boot of the Aston Martin and they will head off to The Bronx. Ippy will be busily ironing table cloths, putting out deck chairs and polo marquees for their uptight visitors early on Saturday morning. Some quick elocution lessons too, so they can work out what these strange people, from suburbs they have never heard of, arriving in car brands they have never seen, are actually saying. They may even unlock the IGS toilets this weekend. It will be worth the trip, just to watch the culture clash, it doesn't get any better than this! Oh yeah and IGS will win.
TheKing: It's quiet out there. Too quiet.
Churchie won their game despite losing the possession battle courtesy of their home run hitters in the back-line.
There's something to be said when your flyhalf, inside centre and blindside winger can all tuck the ball under their wing at any stage and score from just about anywhere on the field.
Churchie have a gun front row to boot, with two of the best props in this age group.
Ipswich have some mighty big bros in the forward pack, and their own twinkled-toed home run hitter in Geoffrey Robertson.
However, I suspect Churchie will win this by 17. 
---
 BRISBANE STATE HIGH AT TOOWOOMBA GRAMMAR SCHOOL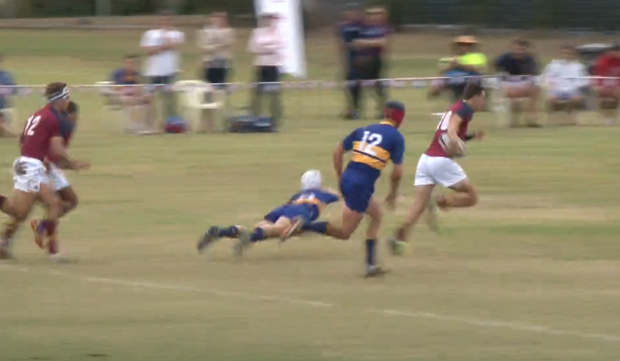 WarrenWobble: The farmers will be more annoyed than Barnaby Joyce after being forced to go on a swim in his dick stickers with Tony Abbot. They had high hopes of rolling the brethren last week and to come away with an 18 point loss was harder to swallow than the boarding house chops on a Friday night. Our friends from the High School seem to be in another orbit, the first round bye will do that to you. Couple that with a trip up the range early on a Saturday morning and you will be flat out getting a full team up there. The State High 13As will do quite well filling in for the Firsts in the first half, but it will all be too much in the end as the strength of TGS and the discipline will take its toll. Welcome to the season High.
TheKing: Appalling discipline in the first half gutted Toowoomba Grammar, but they lost the second half 8-7 against one of the premier finishing teams in the competition.
There's something to be said about their ability to hold out Nudgee, but some of the tackling in midfield was pretty dismal.
At home, I don't see State High heading back down with a win.
If you're up the range, keep an eye out for loose forward Matt Feauai-Sautia. Apparently his elder brother Chris was pretty good?
Toowoomba by 13
---
To join the GPS 2015 tipping comp, please follow this link to http://mysportstips.net/. It's not too late!
Comp Number – 10448
Comp Password – greenandgoldrugby
Skip ahead for our Match Reports of last weekends fixtures. Enjoy!