2. Christian Leali'ifano
2nd choice 10 (First choice 12)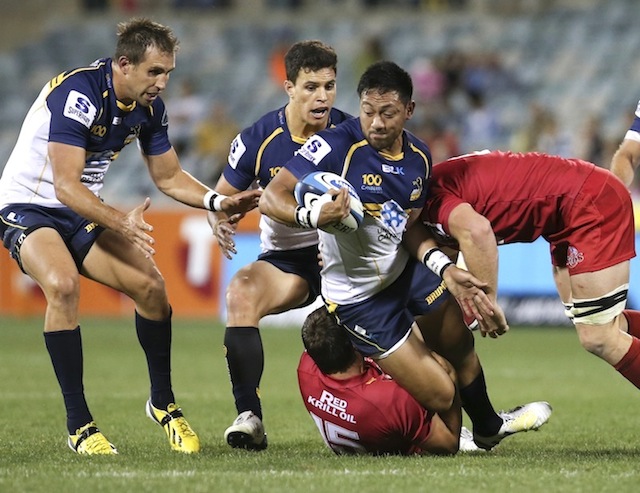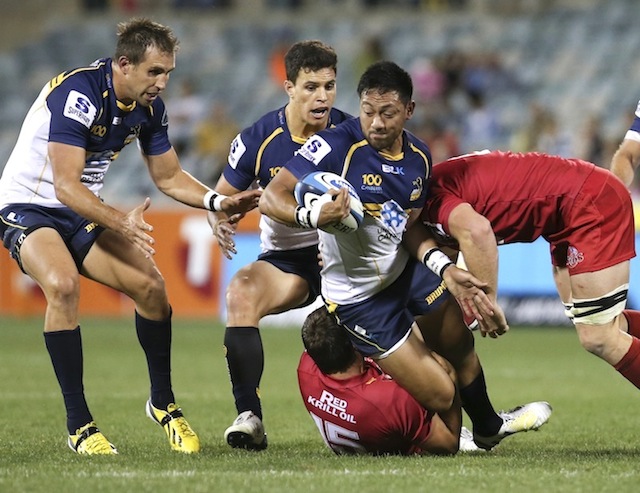 Untested, but by far the most all round player we have as an option. Kicking game is good, goal kicking excellent, tackling is very strong, ball running very strong (electric off his left foot), composure is excellent, and his ability to pull something out of the hat when we need a bit of magic to win is right up there (he's what I call a winner).
His passing game is usually very good (though sometimes his passes are not in front of his target, and cause that momentary reduction of pace to receive a long ball, which affects the speed and flow of a back-line movement) and his game management is also very good. It will take me a very long time to forget his 2012 season, where he was leading the Aussie Super player of the season table until the last round, despite only playing half the games, most of which were very conveniently at fly-half.
Weaknesses are very few, but the most glaring is that he's playing inside centre, and hasn't played a test match. I wouldn't be starting him in a Lions series at fly-half straight away. He would be my 12, so that he can alternate with Cooper a little bit and sometimes play first receiver to gain the required experience, like Dan Carter and even Cooper did when they first debuted. The two of them combining and attacking left/right and linking up in counter attack is a truly mouth watering prospect for me.