With the Lions series thundering closer, here's how the Wallaby Fly-Half candidates are shaping up – give us your ranking on the final page.
– Kurtley Beale
Not an option at fly-half. 3rd choice fullback at this stage, unless he comes back and plays the house down.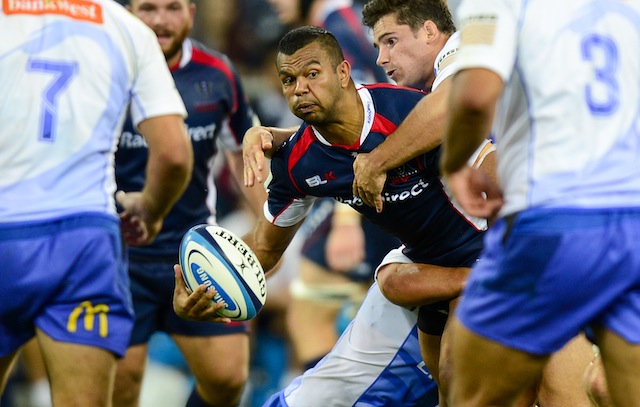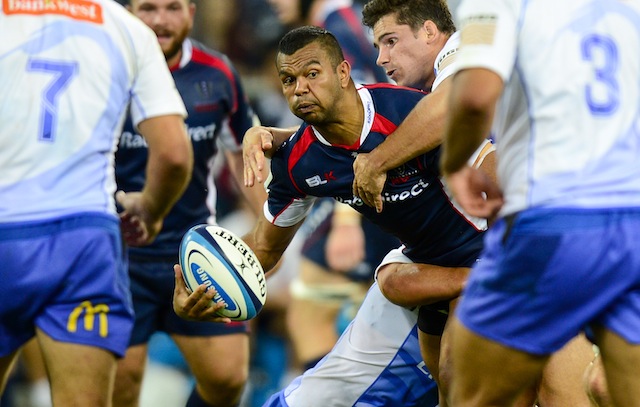 Terribly out of form and fitness for 18 months. Has played maybe 10% of his total game time for the Tahs, Rebels and Wallabies at 10, and only looked even Super rugby quality there for 3 games (in the last 18 months at least; he did have a great season for the Tahs there in 2008). He has massive issues hovering over his attitude, form, fitness and of course now his relationship with the rest of the team. His defence has been very poor, using his arms and hands in an attempt to drag people down, rather than hitting with the shoulder.
His game management at 10 was also very poor, and with him at the helm of the Wallabies, we managed to score barely a try per game for 6 months. We were not running a slick back-line, and his tendency to crab across field trying to pick up inside runners (a sure sign of a lack of fitness) really cramped the rest of the backs, and left our outside backs with no space to play in, which inevitably ended with a terrible chip/grubber kick straight into the waiting arms of the opposition fullback.