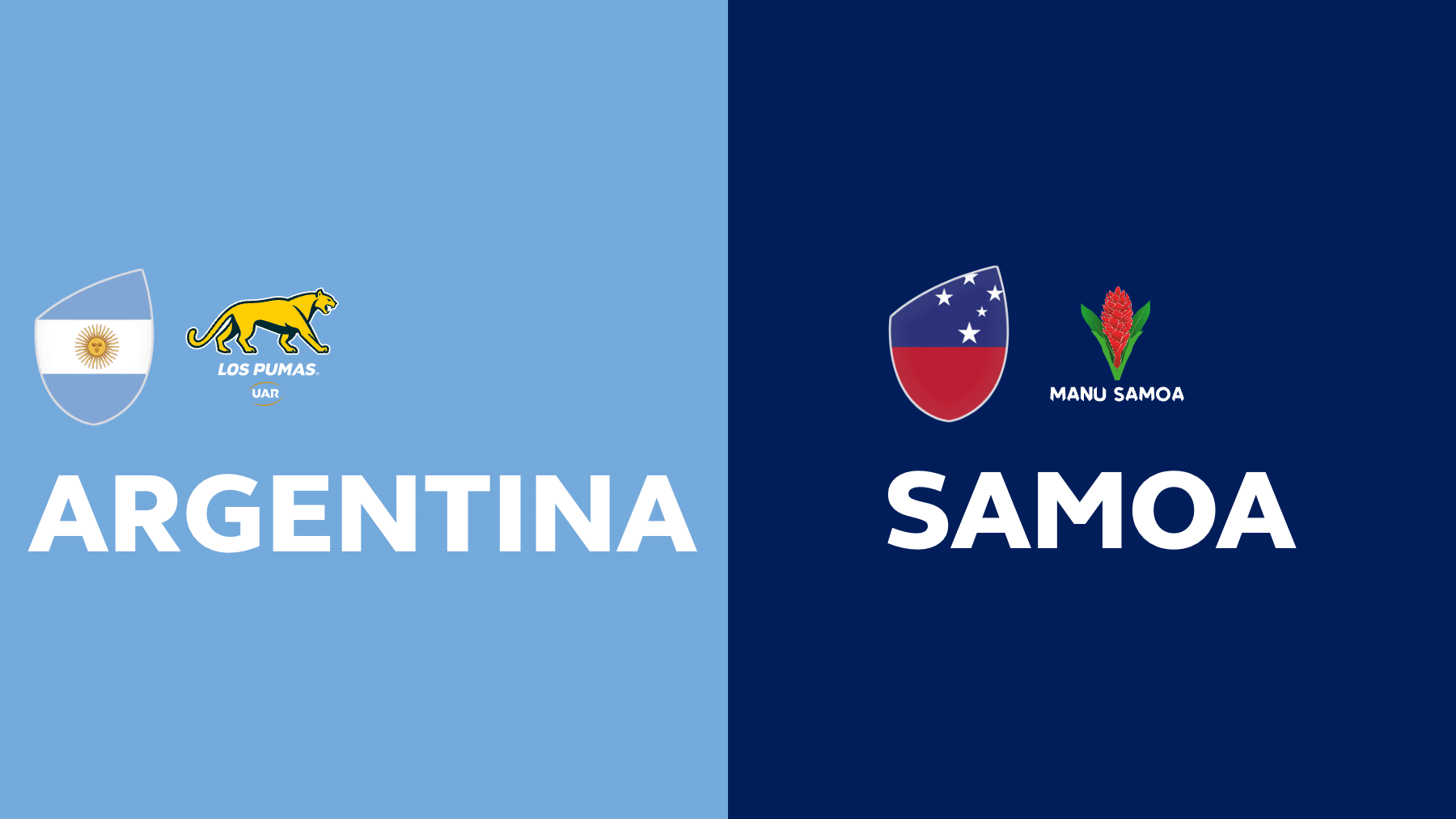 The Preview
Hiya Folks,
For what will be one hellava confrontation, you need to read this preview with AC/DC timeless 'If you want blood" in the background, because this Aussie pub-rock classic sums up what this match will be.
If you like your rugby hard and heavy with a bit of blood, well you've got it right here.
Welcome aboard Funsters for a southern hemisphere extravaganza of aggression, big hits and svelte skills as the world-ranked 10th Falkland Island Silver Medallists (ie, Argentina) meet world-ranked 11th Manu Samoa in this Pool D fixture at the Stade Geoffroy-Guichard in Saint Étienne.
Dead set cobbers, this is one of those times where the metal is going to be hitting the meat and the quarter will be sparse. These two sides are going to bleed for you tonight. Two big, angry and keyed-up packs of piggies are about to tear strips off, bash holes through, and smash shoulders into each other so hard their ancestors are gunna feel it once Aussie referee Nic Berry blows the pea to start this derby at 1745hrs local (0145hrs Saturday Sydney local). And if Nic is smart, he'll promptly exit stage left with touchies ,Jordan Way (Australia) and Nika Amashukeli (Georgia), to go sit with Aussie Brett Cronan in the TMO Bunker room and just let these two mobs sort it out themselves.
Los Pumas are in a pickle after their first match, which was arguably the worst World Cup game I have ever had the displeasure of sitting through. In the end, they were well beaten in an eminently winnable match by England to the tune of 27-10. Another such performance and loss from them and it's curtains for their campaign. After being widely tipped as a World Cup dark horse, and then having England on a plate for the taking in game 1, especially after the Tom Curry red card, they just didn't get the job done due to an infatuation with 'run it from everywhere' over-enthusiasm combined with a self-destruct lack of discipline. So frankly, the FISMs must be seething.
Accordingly, they will be motivated for this match-up beyond even their usual South American high altitudes by the golf club swinging Michael Cheika to get out there and 'explode'. But explode into what will be the question: an explosion of clinical accuracy and ruthless tactical execution? Or another explosion of headless chookery à la England?
For this game, we see them field a very experienced team. Captain Julián 'Prepare to die' Montoya earns his 91st cap while pack stalwarts Alemanno clocks up his 88th and Guido Petti plays his 77th. And with others such as Nicolás Sánchez earning his 99th cap and both scrum-half Tomás Cubelli (89 tests) and Agustín Creevy (102 tests) coming in late from the bench, it's not like they lack know-how.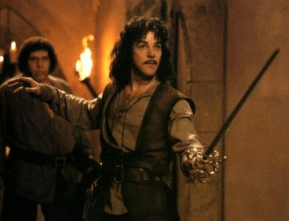 For Samoa, while they were eventually 43-10 winners over Chile, they started match 1 poorly. And both Japan and England can be expected to push them right to the edge. So they will need to be ruthless with themselves and the FISMs from the start and bank any and all points on offer to allow themselves some hope and space to survive a possible loss to come in later pool matches.
That said, coming off their 1st round win over Chile, Samoa are brimming with confidence and aggression and are shuffling their horses about with an expectant air. Michael 'Aussie' Alaalatoa's tighthead jersey has gone to ex-junior-Wobbly U20 Paul Alo-Emile, while ex-Brumby/Rebel/Q-Reds/NSW-Country product Nigel Ah-Wong swaps wings, joining ex-Wallaby Duncan Paia'aua out the back, all steered around by Christian 'Ocker' Leali'ifano, who will look to unleash Adelaide-born and ex-Aussie U20 Ulupano Junior Seuteni in the centres. But to be fair, there are a fair smattering of ex All Blacks and others out with the Aussie-Samoans as well, such as Charlie Faumuina, Ben Lam and Steven Luatua. So the cosmopolitan Samoans do not lack ability, size or know-how.
This will be the fourth meeting of these two contenders in World Cups, with the others being 1991 (W-Samoa), 1995 (W-Samoa) and 1999 (W-FISM). And the last time these guys faced off at all was 2005, when a largely amateur Samoan team toured Argentina and the Pumas won the day 28-12. So while it's two scalps all, it's been too long between shouts to pick form.
Teams:
Los Pumas: 1 Thomas Gallo, 2 Julián Montoya (capt.), 3 Eduardo Bello, 4 Guido Petti, 5 Matías Alemanno, 6 Pablo Matera, 7 Marcos Kremer, 8 Juan Martín González; 9 Gonzalo Bertranou, 10 Santiago Carreras, 11 Mateo Carreras, 12 Santiago Chocobares, 13 Matías Moroni, 14 Emiliano Boffelli, 15 Juan Cruz Mallía
Replacements: 16 Agustín Creevy, 17 Mayco Vivas, 18 Francisco Gómez Kodela, 19 Pedro Rubiolo, 20 Rodrigo Bruni, 21 Tomas Cubelli, 22 Nicolás Sánchez, 23 Lucio Cinti
Samoa: 1 James Lay, 2 Seilala Lam, 3 Paul Alo-Emile, 4 Brian Alainu'u'ese, 5 Chris Vui (capt.), 6 Theo McFarland, 7 Fritz Lee, 8 Steven Luatua, 9 Jonathan Taumateine, 10 Christian Leali'ifano, 11 Ben Lam, 12 Tumua Manu, 13 UJ Seuteni, 14 Nigel Ah-Wong, 15 Duncan Paia'aua
Replacements: 16 Sama Malolo, 17 Charlie Faumuina, 18 Michael Alaalatoa, 19 Taleni Junior Agaese Seu, 20 Sa Jordan Taufua, 21 Melani Matavao, 22 D'Angelo Leuila, 23 Danny Toala
Nutta's Fearless Tip (aka "The Kiss of Death"):
The tipsters have Argentina as +13pt favourites as of Friday morning. Their general consensus is that the Argies are much better than the drivel they served against England, they have the muscle to take what Samoa can serve, plus they have established combinations and familiarity and Boffelli will kick them home. But for mine, the emotional damage of the game 1 loss may well be telling. They have trouble with controlling their emotions at the best of times and desperation given their current situation may see them easily self-destruct again.
Comparatively for the Samoans, they are a class outfit which is fit, brutal, full of confidence and has nothing to lose. They are an awesomely physical group, and while they lack the Argy established familiarity, the Samoans have conceded remarkably few points and even less penalties this year, including limiting the mighty Ireland to 17pts in their pre-World Cup warm up – the Paddies lowest score of the year so far. And talking to my various rugby mates around Sydney, Samoa is nothing but fired up by Fiji's performance and looking to further the 'Giant Killer' status of the PI brotherhood in general with their own big name scalp. A sort of Pacific pride appears to be on the line here.
For me, it's Samoa to pinch an upset by +10pts in what will be one helluva brutal, defensive confrontation. And if you like your rugby served with heavy hits, well you're gunna get it here.
See you guys at around 0100 Sydney time for game-time chat (on here) and live-match write-up.
The Review
The Match
H1 – the pregame shots were fired by the Argies who clearly won the crowd battle of the anthems and stadium songs, to which the Samoans responded with their Siva Tau. And thus the Samoans kicked off in steady rain and greasy and slippery circumstances.
A early mid-field kick exchange saw Samoa's no15 Duncan Paia'aua get over-enthusiastic and take a cheese and TMO referral before the 1st minute was up for fouling Argy no10 Santiago Carreras while taking a halfway high-ball. But while the resulting FISM lineout and raid into the Samoan quarter looked promising, the Samoan no9 Jonathan 'Super Mullet' Taumateine jackalled a tackle beautifully to relieve the pressure.
However the FISMs kept field position and possession for an extended period and eventually the weight of ball and the man advantage saw Argy no14 Boffelli score wide out (where Paia'aua would have been defending) at 8min and then sauced his own pie at 9min. Thus the score was 7-0 to the FISMs as Paia'aua rejoined the fray at 10min.
A poor kick-off receipt and attempted exit by Los Pumas saw them under concerted pressure in their red zone. But a resulting penalty shot by Samoa's Christian Leali'ifano missed left at 15min.
The greasy conditions and misty rain mixed with typically heavy, committed defence both ways to make ball in-hand rugby difficult, resulting in lots of short and long midfield kicking interrupted by a few scrums. But both sides lineouts and scrums were operating proficiently, giving neither side any real advantage.
A midfield offside penalty to Los Pumas at 24min saw Boffelli take a long-range penalty shot and stretch their lead to 10-0. And shortly after, Lealiifano had another chance to respond, likewise from long range, and this time Aussie Chris lifted the flags to shift the score to 10-3 to Los Pumas at 27min.
Some running momentum then swung back to Los Pumas throughout the middle/later stages of the 1st half. And while the Samoan defence was as rugged as ever, offsides saw Boffelli land another penalty at 34min (13-3 Argy). However good kickoff pressure and a huge Samoan scrum then saw Samoa camp in the Argy red zone for the last 10min of the half. But despite multiple penalties and scrum opportunities, the Samoans couldn't exploit the opportunity and eventually oranges were called at 13-3 to Los Pumas.
With both territory and possession going to Argentina by about 60/40, and considering the conditions, the scoreline wasn't surprising in the circumstances.
H2 – The FISMs got the second stanza underway as the rain cleared and despite heavy Samoan defence forcing a series of knock ons, Los Pumas still had the better of field position and possession, particularly as the Argy lineout maul was starting to fire. To that point, possession was telling and yet more Samoan penalties saw Los Pumas set a series of lineouts and mauls hard on the Samoan 5 metre line between 45-50min. However heroic Samoan defence, particularly by Samoan no13 UJ Seuteni, saw Los Pumas get desperate and blow the opportunity.
The relief was only temporary though as Los Pumas forced another lineout and maul opportunity shortly after, and despite more brutal Samoan defence, the almost inevitable defensive penalty saw Boffelli slot another 3pts at 53min to stretch the Los Pumas lead to 16-3. The weight of FISM possession and field position was forcing Samoan errors and choking them out of the match.
A rare bit of Samoan possession and field position at around 60min saw the Samoans raiding into Los Pumas territory for a brief period, but fatigue and poor execution hampered Samoan efforts and the opportunity went unexploited. This typified the next 10min as generally relentless Pumas pressure and possession was stoutly defended, and even periodically interrupted by fleeting Samoan attacking opportunities downfield, but all of which came to nowt.
Skip forward to 72min and following an Argy strip of a Samoan midfield carrier, Samoa forced a scrum feed on the Pumas 5m line. It was now or never for a Samoan fight back. And following a series of under-post rucks and penalty taps, Samoan no16 Sama Malolo barrelled over for a pie at 75min with Lealiifano quickly slotting the conversion. Suddenly it was 16-10 with 5min to play.
However, a Samoan fairytale it was not to be, as midfield meanderings saw yet another Samoan penalty given away that gave Argentina a last minute chance at a long range penalty to suck the air from the Samoans and seal the match. And thus on cue, replacement Nicolás Sánchez stepped up and duly slotted the nudge at 79min. And that was all she wrote as the best of 46 million Argentines beat the best of 220,000 Samoans by a scoreline of 19-10.
The Game Changer
The early cheese to Paia'aua created the defensive mismatch that led to the Pumas early try. This was then compounded by the Samoan inability to score late in H1 when the opportunity was there. Couple these setbacks with the unerring accuracy of Boffelli, and the scoreboard pressure forced the Samoans to chase the game. And no amount of brave Samoan tackling was going to offset that.
The Man of the Match/Standout Player
At one try apiece, it was a day where the difference was in the penalty kicking. And in the battle of the boots, it was Argentina's no14 Emiliano Boffelli who scored 16 of his team's 19 points with 4/5 successful nudges on top of a pie.
The Details: Halftime 13-3 Pumas, Final score 19-10.
Argentina 19
Tries: Boffelli (8min)
Conversions: Boffelli (9min)
Penalties: Boffelli (24min, 34min, 53min, miss at 56min) and Sánchez (79min)
Samoa 10
Tries: Malolo (74min)
Conversions: Leali'ifano (75min)
Penalties: Leali'ifano (27min, miss at 15min, 37min). Yellow Card to Duncan Paia'aua at 1min.