Well, Happy Monday G&GRs, and what a shit fight this weekend was and is likely to continue to be. So let's sit down, grab a large cup of Kwoooffeee ☕ and have a look at the circus that's rugby in Australia.

As always this is a fan-run site and any contribution is welcome, feel free to reach out to me at bris@greenandgoldrugby.com.au be it with an article an idea or an opinion piece. There's also a 'Submit a Story' option. So feel free to have a crack as the more the merrier.
Let's grab ourselves an excavator as apparently 'Rock Bottom" isn't far enough.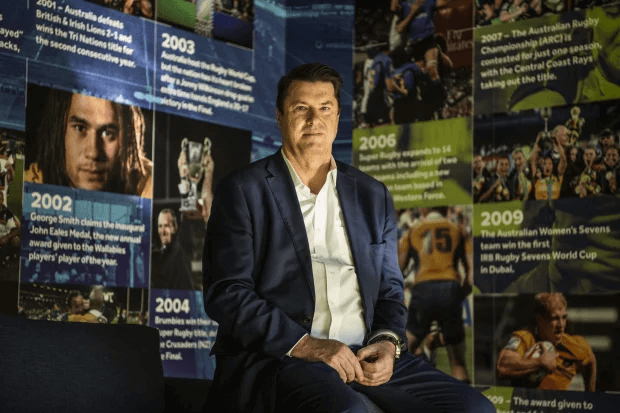 In what turned out to be a dramatic weekend, the RA board held an emergency meeting (minus its chairman) on Saturday to discuss the future of Hamish the Hammer after six RA member unions rallied together to call for his immediate resignation. QRU chairman Brett Clark (pictured below) phoned The Hammer on Friday evening and told the embattled 'Whipping Boy' of Aus rugby that he had lost the support of the fans of Australian rugby, but also of the majority of the member unions in Australian rugby.

McLennan in typical self-serving arrogance resisted Clark's request to stand aside, stating "it was another case of the states putting 'parochialism over unity and centralisation'". Shortly after 'The Hammer' dug in, the six member unions issued a statement of their letter to the RA board insisting McLennan resign. The six unions insisted their calls for change weren't because of "opposition to Rugby Australia's centralisation proposals" but rather a "deep concern about the performance of Mr. McLennan as Chair, and the damage done to the game by his performance". Hamish was given til 5 pm on Saturday afternoon to resign, or a formal vote of no confidence would occur.
Read the letter to the RA Chairman below.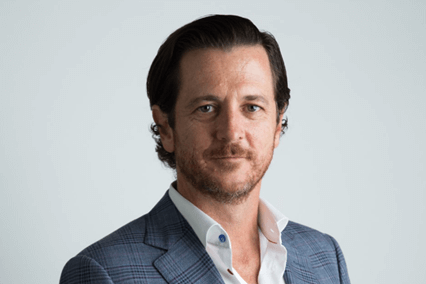 We, the undersigned Member Unions of Rugby Australia, are calling for the Chair, Hamish McLennan, to immediately resign as Chair and Director of Rugby Australia. We do not believe Mr McLennan has been acting in the best interests of our game. We no longer have any trust or faith in his leadership or the direction in which he is taking rugby in Australia.
Additionally, we believe Mr McLennan has been acting outside his role as a director, exerting an undue influence on the operations and executives of Rugby Australia. This is not the best practice governance that we expect from leaders in our game. Should Mr McLennan not resign, this letter serves as notice for Directors to convene an Extraordinary General Meeting at the earliest possible opportunity, as per clause 4.1c of the Rugby Australia Constitution.
This request is not about opposition to Rugby Australia's centralisation proposals – we remain committed to supporting high-performance alignment. This is instead a deep concern about the performance of Mr McLennan as Chair, and the damage done to the game by his performance.
We have not made this decision lightly. After deliberation and discussion, we decided we must take action in order to protect the reputation and future of our game. Governance and high-performance sports are about judgement – good judgement. During the past 12 months, Mr. McLennan has made a series of calls that have harmed the standing and reputation of our game and led us to question his judgement and his understanding of high-performance sports.
His decisions and "captain's picks" have directly led to a historic failure at the men's Rugby World Cup and a Wallabies international ranking at a historic low, with all of the regrettable and public fallout that came with it. In addition to this, Mr. McLennan's use of player poaching to threaten other sports and boost our own stocks and performance alienates us from having collaborative conversations with the other major sports to improve participation across the Australian community.
It also disenfranchises our budding professional female and community rugby participants, by only focusing on elite men's participation, which is a small component of our national game. There has been much discussion about required changes within rugby to improve the overall performance of our national teams. The member unions are not shying away from this change and can see the long-term benefits that national high-performance alignment can bring.
But this will only happen if we have trust and faith in the leadership at Rugby Australia, and there is a clear strategy that outlines the process to achieve this. To date, despite months of media speculation and commentary from Rugby Australia, the Board, and executive have brought us no substantive strategy or any outline of how centralisation would work.
Over the coming years, there are a range of opportunities off which our game can prosper, including the British and Irish Lions Tour in 2025, the Men's Rugby World Cup in 2027, and the Women's Rugby World Cup in 2029. In order for us to seize these opportunities, our game must focus on growing our participation base in the community, schools, and women's rugby. This will require trust and collaboration across the game. If we don't make the necessary changes to the leadership of our game now, these opportunities will be lost and our game will continue to flounder for decades to come. We are supportive of an independent recruitment process for a new Chair, one that involves consultation with all Constitutional Members.
What happens next?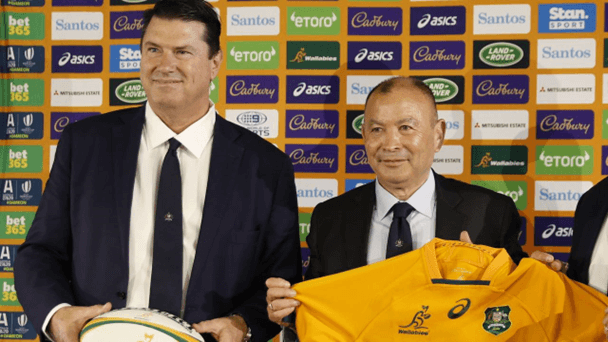 In rapid time, after six RA member unions called on McLennan to resign, the RA board held an impromptu meeting to discuss the public shitfight surrounding the leadership of the RA on Saturday morning. Of note, the Big 'H', was obviously not invited to the meeting to discuss his future. Reporting indicates that McLennan was invited to a second meeting of the RA Board later that afternoon with the Hammer asking for a 24 our extension on the deadline before the board either makes its decision or calls the extraordinary meeting. I bet pennies to a pound that the Hammer was ringing every man and his dog.

The NSW Rugby Union, Rugby Victoria, and RUPA did not sign the letter. It's believed that the members of RUPA are not supportive of Hamish staying, although the Chair of RUPA, Justin Harrison is. Conflict of interest anyone?

Reporting also indicates that McLennan has lost the support of other influential figures around him, including Josephine Sukkar. This reporting indicates that Sukkar has indicated to RA board member and Queensland's own problem child, Daniel Herbert, that McLennan had to step aside for the good of the game.
Interestingly enough, there's also been reporting that indicates New Zealand Rugby would welcome a change in leadership at RA, with the relationship between the two countries regressing under The Hammer's tenure. Other sources have indicated that the board itself is completely divided in its opinion over whether McLennan should go or stay. In conjunction with this, the Hammer has managed to secure himself several high-profile allies coming out to defend the chairman including billionaires Andrew and Nicola Forrest as well as former Wallabies captain, and everyone's favourite Fox commentator Phil Kearns (and yes, that was sarcasm).

Good old uncle Phil. Everyone has to have a mad old uncle.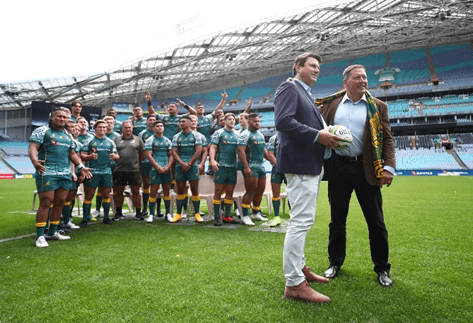 Phil Kearns stated on the weekend 'that firing under-siege Rugby Australia Chairman Hamish McLennan won't solve anything' with the former Wallabies captain and world's most biased commentator saying "the states are holding back the game". Mad uncle Phil, who was hired by Hamish The Hammer to run RA's 2027 and 2029 World Cup bids said, "The member unions had lost sight of what's needed for Australian rugby to succeed in the future by calling for the chairman's head. People will blame Hamish for the performance of the Wallabies at the World Cup. In hindsight, the selection of Eddie was a bad choice. But I don't think anyone can cop the blame for that apart from Eddie and the players and predominantly Eddie," Kearns said. Really? The players' fault? Way to go there, Kearnsy.
But alas, our mad uncle continues in what only has to be the best case of self-contradictory rubbish I have heard in a while. "But that's not the point, Hamish has done a lot of other things that have been good. We were about to go into administration, and we didn't. He got the debt deal and sorted that. He got a television deal done, he got Cadbury on board as a major sponsor, and he got Twiggy and Nicola Forrest supporting the Western Force. People are looking at the on-field stuff and not recognising the off-field stuff. The second thing I would say is the states are the problem, not RA. It's clear every time someone wants to implement change, and usually it's got to do with the states, they fight against it and stop it."

In another wonderful stance of hypocrisy, Kearns was one of 10 former Wallabies captains who called for a change of leadership in 2020, citing the lack of leadership and vision for the game. The two-time World Cup winner said McLennan had attempted to usher through the necessary changes for the Wallabies and Wallaroos to succeed in the future. "If you go back to the captain's letter in 2020, it talked about people making decisions for the good of Australian rugby and they're not. Hamish is trying to make decisions for the good of Australian rugby and the states aren't," Kearns said. "They're [the rebels] only talking about accountability with regards to two decisions. One is Eddie Jones, and the second one is around centralising the game. Everyone says it's a good thing to centralise the game. But when it comes to doing it, they won't budge because they're worried about their own power. NSW has made a decision for the good of the game, the other states haven't."
I don't know about the rest of you, but I'm of the view that everything that Phil Kearns says is usually utter rubbish, just like his commentary. So whatever side Phil is taking, I generally go to the opposite side.
Brisney's View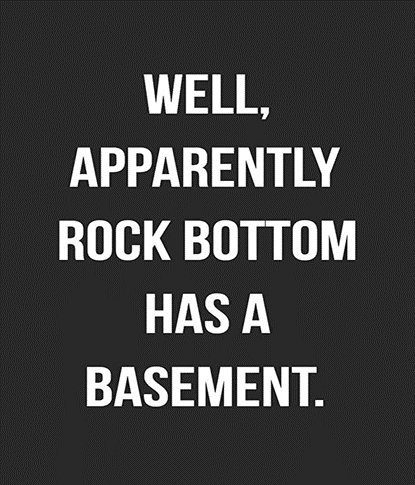 Most of you G&GRs know that I am 'not the biggest fan' of the Hammer, and I for one, think that he has to fall on his sword, for the good of the game. The damage that he has done in the last 10 months to the code has been astronomical and borderline, irreparable. But, don't get me wrong, his tenure has achieved some good things; I'm also hugely supportive of the requirement to align and centralise Rugby in Australia that Hamish is pushing so heavily now.
The issue is I don't think Hamish is the man that can pull it off. The level of trust between the fans, the clubs, and the member states is no longer there. The reality is The Hammer has become the lightning rod for a majority of issues in RA, whether he was actually responsible or not. And once you have a label like that it kind of sticks.

I'm not the biggest fan of 'putsches' or a good 'coup d'etat'. They aren't healthy in politics, business, or sports. They make whatever organisation has one look incompetent, messy, and downright unprofessional. However, while we're talking politics, let's look at the potential consequences of this challenge. Leadership challenges don't happen in isolation, there's obviously blood in the water, and the sharks are certainly circling. Once there's a challenge to your leadership, it is, generally speaking, the death knell. You may survive the first vote of 'no confidence' but by then allegiances will change and as sure as god made little green apples, you won't survive the second one. You only have to look at Australian politics for a bucket load of examples there. In fact, knifing sitting prime ministers became a national sport in Australia there for a while. In addition, both sides of politics were as guilty as each other on this front, so no one can claim the moral high ground there. Rugby Australia has just picked up the trend a few years later.
Rugby needs to 'centralise and align' to move forward, of that, I'm convinced. Look at Ireland and New Zealand. Their systems aren't perfect, that's for sure, but they're a dammed sight better than ours. They're also delivering fantastic results on the field. It'll take us a number of years to improve, and improve we must or our game will disappear.
All the claims being made by Hamish that this is a 'Super League-style takeover' are just a load of rubbish. But yes the states have to own a fair chunk of their "It's all about us" viewpoint and walk away from it. But before they come in out of the cold, this childish politics has to stop, and we have to have someone that will unite the code, and move it forward. And that ain't Hamish.
Enjoy the rest of your Monday G&GRs, grab some popcorn, and sit down and watch the circus as it's certainly in town.
Break Break
Just as I finished this article it's been announced that McLennan has been ousted, and the bloke that caused the QRU a bucketload of harm when he was the boss there, Dan Herbert, has been voted in as Chairman. The Hammer was asked to remain on as a Director but he declined stating "What a shame".
There'll be lots more to come overnight and Monday morning so we'll enjoy the dissection of this one. But I get the funny feeling in losing one arrogant fool we have gained another!
Over to you G&GRs!