1. Quade Cooper
First choice Fly-Half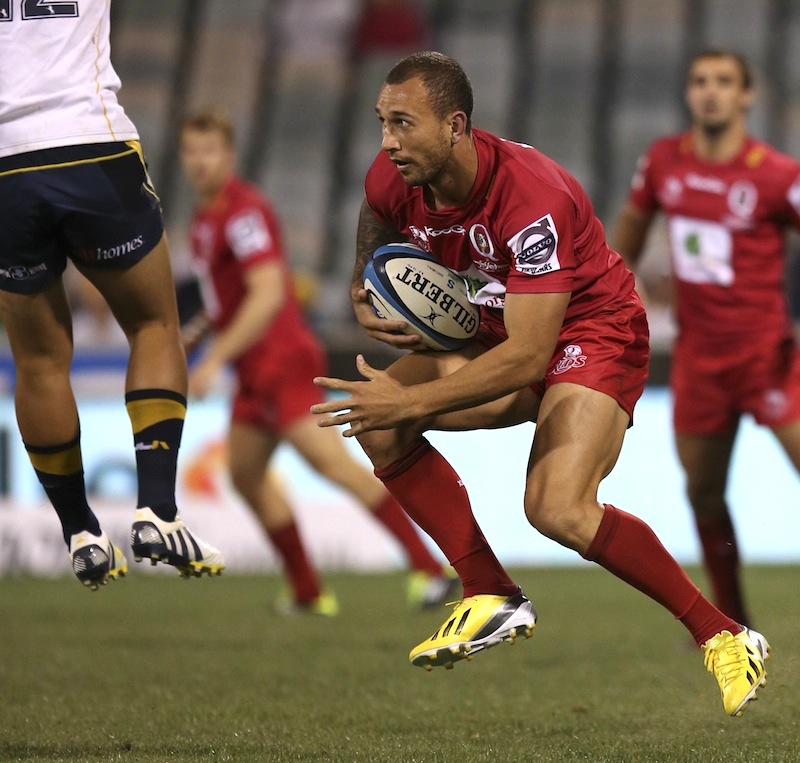 Best passing game in the world, and one of the most elusive ball runners. His combination with the worlds best scrum-half is telepathic and can NOT be underestimated. His goal kicking is good, not excellent. Kicking from hand is good, not excellent, but the big thing about Cooper's tactical kicking game is that he understands the concept of kicking into space and going for the sideline, not kicking the ball directly at opposing fullbacks. His execution is not always excellent, but more often than not he succeeds, and wins territory for his team.
His counter attacking is unmatched by other options, though O'Connor and Lealiifano are excellent as well.Defence is average. Makes some great hits, and some poor misses, but is generally ok.
His obvious Achilles heel is his susceptibility to pressure. However, I think that this year, and especially the last few games, he's shown he can handle it well, IF his team as a whole seems to know what they're doing and there is an actual plan to work to. If he knows he has a set plan to work to, then all the pressure in the world can be applied and I would back him to do well overall, because he can focus his mind on achieving that. The pressure may cause a couple of mistakes, like anyone, but he will not crumble because he has a plan to work to, and this is a point that I can't stress enough. He must have an intelligible, well thought out game plan.
Link rates Cooper as one of the best tactical rugby minds he's ever worked with, and gives him a lot of input into these plans, that the Reds change week in week out to suit whoever they play.
If we give him that, we can win this series. The Lions are the soap-dodgers' best players, for sure, but Cooper has an ability to destroy opposition defences like almost no one else in the world and I think not using that ability is effectively surrendering before we start. His doubters will claim he's likely to throw a pass that gets intercepted, but you can guarantee that it will be because he is playing flat, attacking rugby and trying to create something. If we select a back-line that recognises that and will run the lines and angles that Cooper tells them to, he will put them through holes all night and give Gatland nightmares.