The Australian Schools Rugby Championships continues its glorious tradition next week in the picturesque grounds of St Ignatius College, Riverview. The event is not without controversy this year, as I discussed here a couple of months ago.
While Rugby Australia's new Academy program kicked off last weekend, with the Queensland Reds Academy dishing it to the Melbourne Rebels Academy by the tune of 46-14. The Queensland Schools teams will be up against it next week, however, with most of their normal source of talent, the GPS Rugby schools, opting to prevent their students from trialing.
It's part of the new development pathway that Rugby Australia are investing in in which Adrian Thompson, RA's Head of Talent Management, suggests that the refocus on the Academy side, along with the metamorphosis of the Australian Schoolboys team into an Australian Under 18 team, came from a three month national school strategy group run last year led by Paul McLean.
While no longer funded by RA, this year's schools tournament continues a tradition that dates back to 1969 when the first Australian Schoolboys team was selected to tour South Africa.  That tradition will continue, as inaugurated last year, when the Australian Schools and Under 18 team is named later this year.  Additionally, from next week's tournament, an Australian Schools Barbarians side will be selected to take on Samoa Schools on 2 October in Sydney.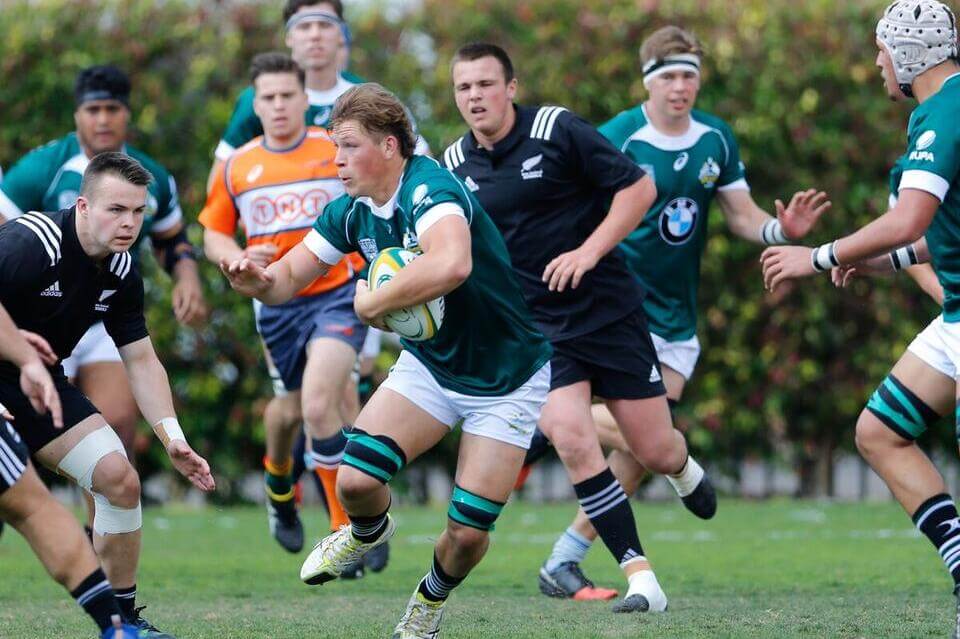 While the Academy program will assist High Performance outcomes, there's nothing quite like the experiences of a week long tournament to create memories that will last a lifetime. It's a unique experience that breads values like inclusion, passion, friendship, respect and teamwork.
The Queensland side may not have the usual schools represented, but you can bet there will still be passion in the jerseys.  And some fantastic stories to go with it.  Such as Tom Cregon of St Philomena College, a school where his cohort of nine wouldn't be able to field a rugby team. Or Noah Hartley who honed his skills at the Nogoa Red Claws in Emerald. Or Jasper Mellish from the Sunshine Coast who only quit soccer last year.  Or the towering Ben Rogers, from Ambrose Treacy College (formerly Nudgee Junior), who becomes his school's first open schools state rugby representative.
Joining them is Keenan Timu, the brother of departing Reds Number 8 Caleb Timu. Currently in year 12 at Marsden State High, the alma mater of Maroons legend Cameron Smith, Timu has flirted with the idea of an NRL career but for now his eyes are set on rugby. Like his brother, the younger Timu is no push over. He plays a hard style of rugby centred around physicality with the ball.
All states will no doubt have similar stories to tell and, again, that's one of the many positives of tournament rugby.  Players from many backgrounds coming together for a prolonged series of games and forming relationships that will be remembered for many years.
Draw:
 
Teams:
(click to expand)
[one_half last="no"]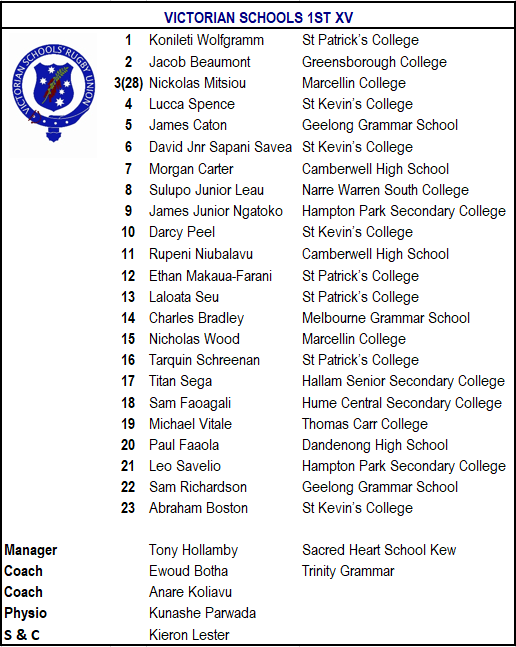 [/one_half]
[one_half last="yes"]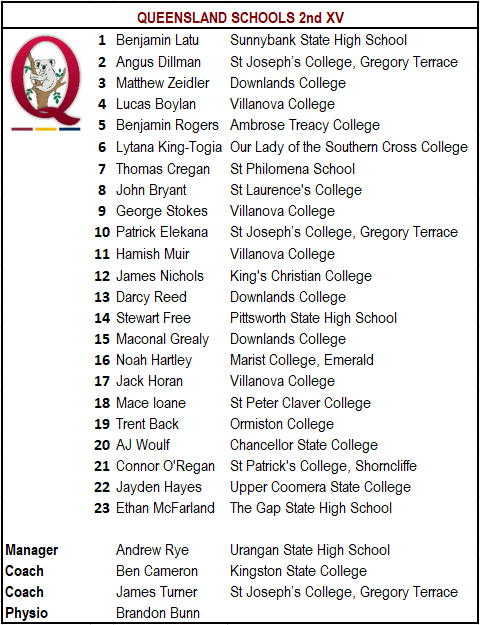 [/one_half]
[one_half last="no"]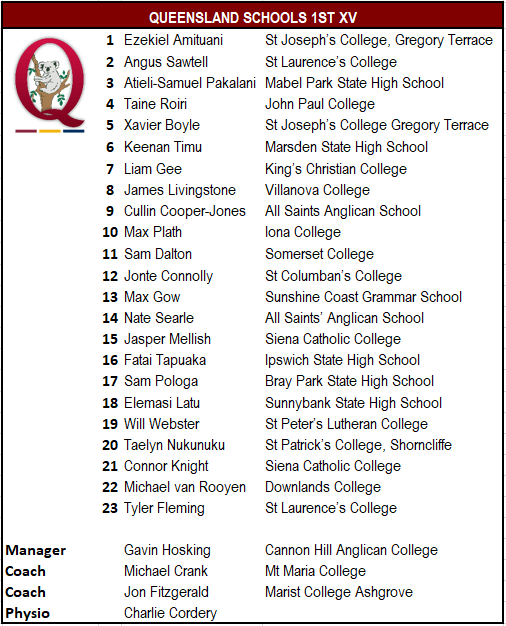 [/one_half]
[one_half last="yes"]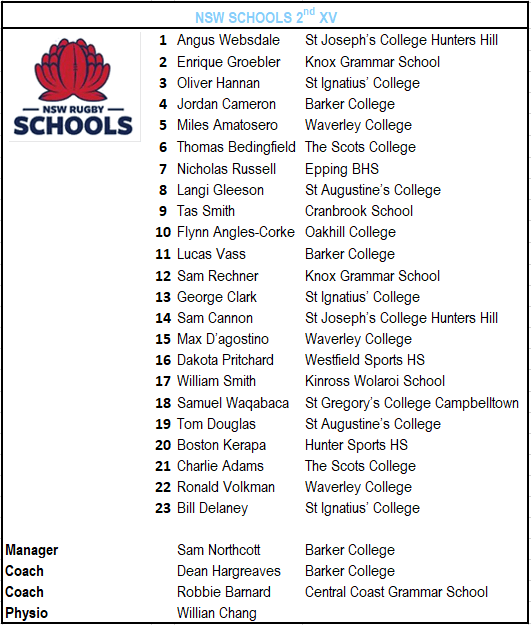 [/one_half]
[one_half last="no"]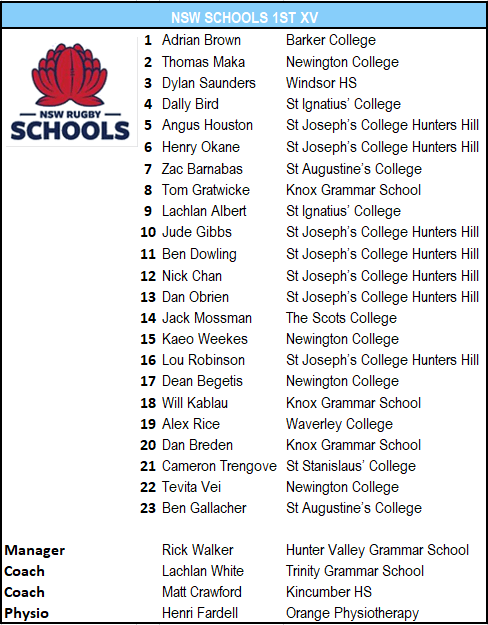 [/one_half]
[one_half last="yes"]
[/one_half]
[one_half last="no"]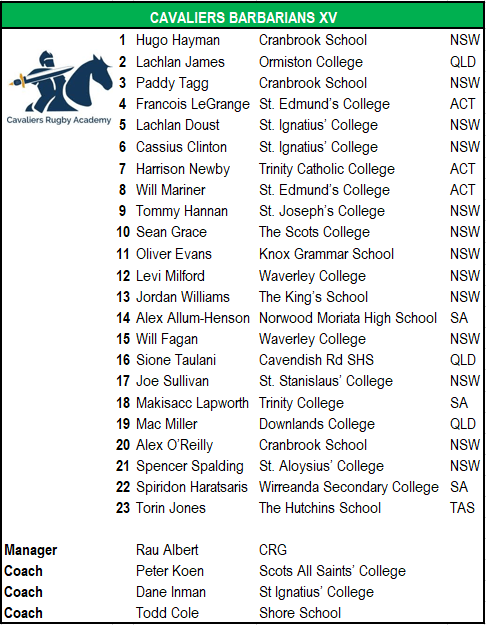 [/one_half]
[one_half last="yes"]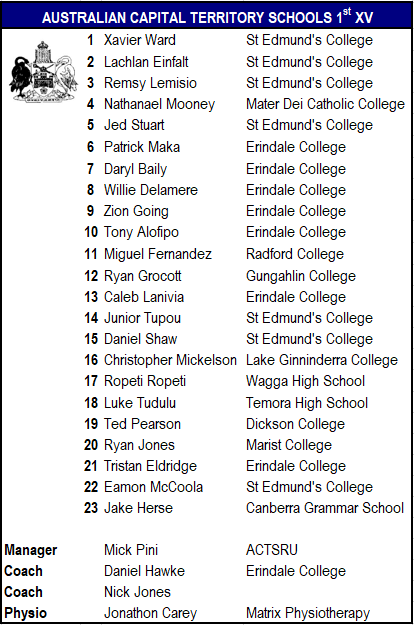 [/one_half]