Thursdays Rugby News sees a Familiar face in Wallabies camp, Jaguares believe they can win, The fine print in JOCs contract and Liam Squire turned down an All Blacks jersey.
---
[one_half last="no"] 
FAMILIAR FACE IN CAMP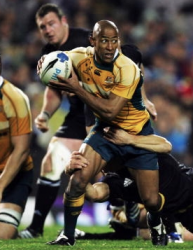 Former Wallabies captain turned commentator George Gregan has been seen around Wallaby camp this week after being invited down by Michael Cheika to impart some of wisdom on the halves.
"It's been a pleasure working with the players, the extended squad, minus obviously the Brumbies who played in the semi-final of Super Rugby but Michael (Cheika) asked me to see if i could come in.
"I had some time available to help with the preparations going into the Rugby Championship and the coming year, specifically around the position I used to play which was nines and 10s so it's been enjoyable."
This isn't the first time Cheika has called Gregan into camp to help in a special capacity, back in 2017 the former captain ran leadership work with the group.
Current Wallabies halfback Will Genia said that Gregan's knowledge and experience was invaluable for the Wallabies.
"He's probably looking after our attack a little bit more in terms of a general sense rather than specific stuff with the nines," he said.
"We did some stuff with him today around running lines and stuff like that but it's just good to have a voice there, someone who's done it all in the game and achieved everything so just to have someone like that in and around the group particularly from a nine's perspective just giving you little bits of advice here and there and whatnot is certainly very beneficial."
According to Gregan he isn't trying to over complicate his coaching, or reinvent the wheel.
"It's just basics, there's no rocket science to it, just making sure they're practising good habits and they're available," he said.
"A halfback's always got to have his bread and butter, also got to be a running threat, particularly in the modern game, and just working on those things which enable them to do both those jobs."
[/one_half]
[one_half last="yes"]
"IF IT BLEEDS WE CAN KILL IT"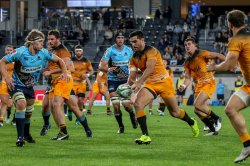 Not the exact quote used by former Argentinian captain Augustin Creevy, but just like Arnie hunting the Predator, the Jaguares believe they can beat the Crusaders.
"It's not impossible," said the international hooker.
"We came here to win, not to see what happens. We have what it takes to do that and we know how.
"The Crusaders are the best team in the tournament and have shown that but there is no such thing as impossible in sport, nor in a final where the mental side of the game and pressure are at work.
"Beyond the attributes of each side, the difference will be in the head. We know it'll be difficult, but we are confident and we know what to expect."
In just their fourth season in the competition, the Jags have made their first Super Rugby final, something that has surprised even Creevy, despite the Jags actually being Los Pumas.
"Maybe I thought we were going to take a little longer to get there and that's why I'm very grateful to be part of this great moment," he said.
"We got here because we have matured in every way. Before we would go out on the field and just see what happened but now we know we can win every match."
Creevy has played 83 times for his country, and lost 14 times to the All Blacks, with a win in New Zealand building a strong platform for Argentina a head of their World Cup campaign.
"We have to play against Crusaders in Christchurch and that's a dream, because they are a team with a lot of history just like this city. It will be a very important challenge for us,"
[/one_half]
[one_half last="no"]
READ THE FINE PRINT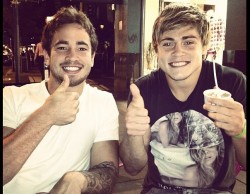 It appears that given recent events and his history of antics, Rugby Australia and QRU are looking to add a clause to James O'Connors contract, a Good Boy clause if you will.
According to the SMH, negotiations between JOCs people and the QRU have stalled after Queensland pushed for the clause, to avoid a repeat of the Karmichael Hunt and James Slipper situation, paying their contracts at other clubs.
O'Connor hasn't acted out publicly for over two years, when he was arrested in Paris on cocaine charges, though his history of poor behaviour is cause for concern.
O'Connor hasn't played for the Wallabies since 2013, when he was escorted off the plane drunk in Perth after a Wallabies match.
The Sale Sharks released JOC from his contract on Tuesday, wishing him well after his 31 appearances for the club.
Australian Rugby appear committed to acquiring O'Connors services, so long as he plays ball and doesn't act out.
This is not the first time that the standard playing contract has been amended to include a behaviour clause, with the Waratahs adding something similar to Karmichael Hunt's contract given his history in Queensland. 
Rugby Australia will be looking to avoid their current predicament should O'Connor revert back to his early 20s.
 [/one_half]
[one_half last="yes"]
THE MAN WHO SAID NO
Not many players would turn down the opportunity to play for their country, let alone the All Blacks in a World Cup year. 
But that is exactly what Highlanders back rower Liam Squire has done. He becomes the first player since Brad Thorn to turned down the Black jersey.
the 28 year old has 23 test caps to his name but after a rocky 2019 Super season, mixed with injury and personal issues, Squire told Steve Hansen he wasn't ready for test rugby this year, despite being a front runner for the match day 23.
"Liam has made himself unavailable," Hansen said.
"He doesn't think he's ready to play international rugby yet which I think is a heck of a brave decision and a good decision for him to make.
"I think it's massive,"
"We've got to appreciate the guy has made a really tough call.
"I would have picked him if he'd been available, but he's not, so it's like an injury, and you've just got to move on."
"Brad said he wasn't available for other reasons, but there are similarities.
"It's always a big decision in any team to say 'hey, I don't think I'm ready to go.'
"You've got to respect that."
The All Blacks won't be hurting for choice at No.6 though, with Jackson Hemopo, Vaea Fifita, Shannon Frizell, Luke Jacobson and Dalton Papalii all putting their hands up for a shot.
There may still be a shot for Squire to return for the World Cup, in a similar way that Scott Barrett and Ryan Crotty will be hoping to make it back from injury in time.
Hansen also explained how his conversation with Squire unfolded.
"It went like this: 'G'day Liam, how's it going?'
"'Good Steven, how are you?'
"'Not too bad.'
"He said 'mate, I don't think I'm ready to play international football.'
"I said 'OK.'
"We had a bit of a chat about that which I won't repeat, and at the end we agreed.
"I said that's a pretty courageous conversation we've had, well done, let's get back on the park and play some footy and we'll make a decision from there."
[/one_half]