Rugby stalwarts all around Brisbane are limbering up, and Saturday afternoon becomes sacrosanct – it can only mean one thing, the return of Queensland Premier Rugby.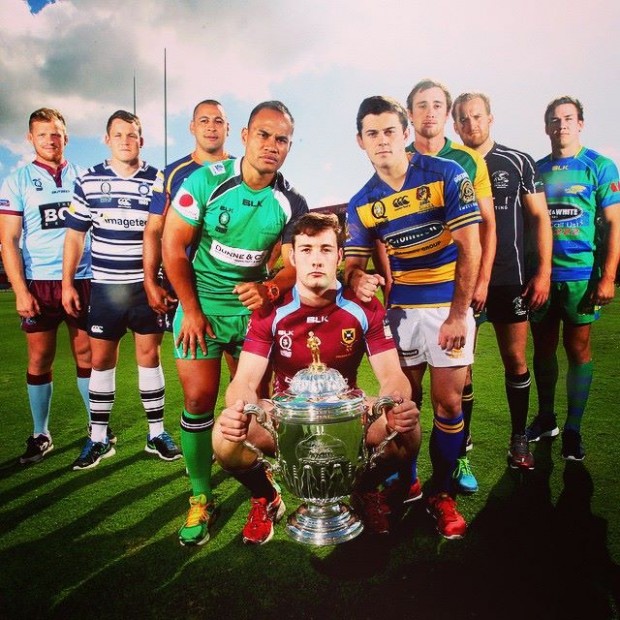 At the launch of the season this morning at Rugby House, Ballymore,  new playing strips were revealed and BLK was announced as the premiership sponsor.  This sponsorship should be a great step for premier rugby in Queensland, tying two levels together and allowing clubs to capitalise on scale for things like kits – no small thing with expenses for clubs increasing.
The Gold Coast club is now officially the Bond University club and it should be very interesting to see how their season pans out on the back of the increased focus and support from Bond into the Queensland Country NRC team and now Premier Rugby.
As a massive Prems fan and an advocate of the NRC, it is great to see so many players taking NRC experience back into clubland.  A rising tide should float the boat of both Premier Rugby and the Queensland NRC teams!  Nine clubs will go all in, all season, for the Hospital Cup – with 44 players having National Rugby Championship experience.
Scott Allen, premiership winning coach of University of Queensland has noticed a difference in the players coming back from NRC duty, saying that they had "stepped up, they were on another level and bringing another facet to the club".
The first Queensland Premier Rugby round is on Saturday with the match of the round looking to be possibly Wests v Brothers because The Filth seem to bring out the best in opposition supporters. Sunnybank host Souths at home and is hosting an Old Boys day.
And for your viewing pleasure, the promo video. Warning: if you are a Sunnybank fan, it still hurts. I couldn't actually eyeball it today!