Thursday's rugby news has an ARU drug policy review, Dwyer commenting on the Reds 10 situation, the NRC's finances secured and Retallick injured. 
---
[one_half last="no"]
Illicit drugs policy to be reviewed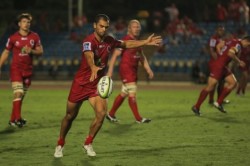 The ARU are set to undertake a detailed review of its illicit drugs policy, pushing up a scheduled mid-year review in the wake of the Karmichael Hunt scandal. Currently a player on a $400,000-a-year deal would cop a $20,000 penalty for a first violation, along with being forced to undergo a drug treatment program.
The major issues under consideration will be an increase in out-of-competition testing as well as further efforts on RUPA-led education and prevention programs.
[/one_half]
[one_half last="yes"]
Dwyer questions JOC at 10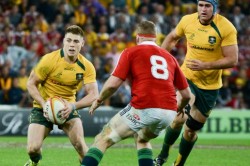 Former Wallabies coach Bob Dwyer has criticised the decision of the Reds to put James O'Connor at 10. The win rate of the former Wallaby five-eighth is just six percent when starting in the position, with Dwyer commenting that O'Connor was not a natural distributor in the "restricted role" of five-eighth.
"A player of that capacity wants to be actually achieving things himself," Dwyer said, preferring Nick Frisby at 10 to allow O'Connor to play his natural game as an outside back.
[/one_half]
[one_half last="no"]
NRC secure til 2020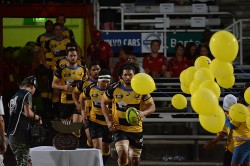 The NRC will be played for at least six more years, with the competition's financial future provided for in the ARU's new broadcasting deal. Despite modest TV audiences, Fox Sports will reportedly take up the option of a five-year extension, although it is unsure if the pay-TV company would be held to their current $2,-a-year funding.
"It's a big like the A-League or whatever, you have to give a competition the chance to grow," Sydney Stars coach Chris Malone said. "In terms of development, the learning and exposure our players got during the season can only be a good thing."
[/one_half]
[one_half last="yes"]
Retallick out for a month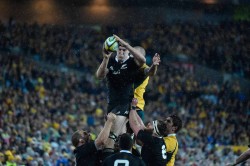 Brodie Retallick could be out of action for up to a month with his AC joint injury according to Chiefs head coach Dave Rennie. Retallick suffered the injury in last week's win over the Crusaders and has been ruled out of the Chiefs' clash with the Highlanders this weekend.
"The recovery time obviously depends on the grade [of his injury] but we're thinking three or four weeks could be worst case scenario," Rennie said. Locking pair in Matt Symons and Mike FitzGerald will shoulder the burden of missing the current World Rugby Player of the Year.
[/one_half]