Konechiwa, and welcome to the Black Friday edition of Friday's Rugby News.
No point fluffing about, so today get the firing squad ready and take aim with Later Traitor? Take a look at possible rugby positives and opportunities from The Regression we had to Have. Discuss actual rugby matches and cracking ones at that in Eight is Enough. And put a full stop on a week of war, referendum, scandal and lies (and that's just within Rugby Australia) with Friday's RWC Goss with Hoss categorically ruling out I'm the next coach of Uzbekistan.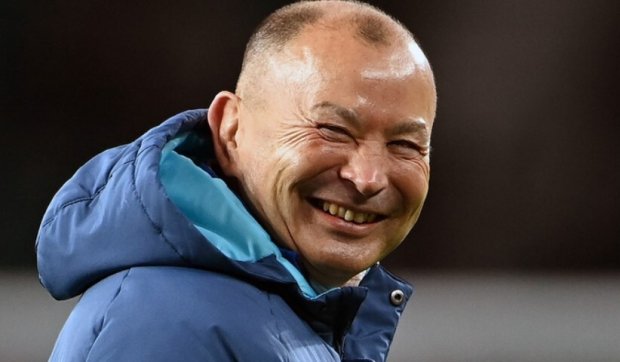 Later Traitor?
It's a fair question isn't it and one that won't (or can't) be emphatically answered until Japan finally announce their next head coach. Indeed whispers have reached the Ponderosa from playing ranks inside Japan that the deal may in fact already be done.
There's been speculation, claim, counter-claim, leaks, whispers, innuendoes galore and ample opportunity for our coach to absolutely deny the claim. Instead we get mealy mouthed wordplays that would make former Minister for Everything, ScoMo, blush. Voluminous amounts of words, yet nothing actually said. Quick, look over there!
But perhaps what's really the most telling insight is if you lean in close, steady your breathing and listen and I mean really listen. Listen with your soul and your intuition, you'll hear it loud and clear. Did you do that? Did you hear it, just as I did, loud and clear as well? That's right, that's the sound of absolute nothingness. Or as Paul Simon and a largely non talented hanger on said: 'the sounds of silence'.
There has not been a single solitary word from Eddie-san, RA, or their media partners @ Nine and by default, STAN. Now for sure you can say 'well, there's no story to tell and it's a media beat up'. But you (me) might also say 'they know what's coming and are in a war bunker working on plan Foxtrot'. Because sure as spit plans Alpha to Echo ain't worked so far. Indeed they may want to brush op on their NATO phonetics a wee bit cause they might need Sierra Tango as well. Certainly Whisky Tango Foxtrot is being said among Oz rugby fans a fair bit.
Maybe I'm a tactical novice though? Perhaps the plan all along was for Eddie-san to completely torpedo our RWC performances? I mean we were never going to win the thing anyway. Most on G&GR were predicting a QF exit, so have we really failed in our campaign? If so, it's by a single game only, isn't it?
Or more precisely, was the plan all along to set such a low bar for the RWC, that it would force the state unions and RA stakeholders to the negotiating table to drive through much needed and sustainable generational and operational change? As a poker fan, that'd be akin to going 'all in' with a pair of twos and a six kicker when there're two aces on the table. It's either insanely brave or complete bloody stupidity that could (likely) end in tears.
But what of the wider and more individual issues of legacy and trust What about contracts and personal integrity and the good ol' fashioned handshake being the fabric of a person? I acknowledge this piece today is pure conjecture and speculation, but I also know that when something walks like a duck, has feathers like a duck and quacks like a duck it's time to get the shotgun out and shoot the frigging duck. And there're a fair few different media outlets at the moment all 'quacking' a similar tune: Eddie is going, with some already saying gone.
So where would that leave the man who was going to rescue rugby in Australia? Stay and fight for the code and restore faith and respect in himself, in RA and in our side? Or cut and run and forever be the traitor who deserted Australian rugby when we needed him most. As Taylor Caldwell writes in 'A Pillar of Iron'
'A nation can survive its fools, and even the ambitious. But it cannot survive treason from within'.
Over to you Mr Jones.
The Regression we had to Have?
Let's park the above for a moment and look more broadly and briefly at the state of the code in Oz and to quote Rahm Emanuel, the head of staff of former POTUS Barack Osama, the chance to 'never waste a good crisis'.
There's no one thing that ails our great game, rather a myriad of ailments that has rendered the patient to a sleeping stupor, akin to talking with a Crow Eater. So it stands to reason that not one treatment will cure all either.
Earlier this week I read the media release from the QPRQ Communist organisation and I found it a mature, well-reasoned and articulated position they've taken. I found my flailing rugby spirits lifted by the approach of the Reds and can only hope there's a similar approach, albeit a cautious approach, from all other state rugby bodies, as well as a real commercial maturity.
Centralisation must be at the heart of a reset in Oz; how that looks and functions on a daily basis, what are the commercial imperatives, intellectual property ownership, cost and profit distributions, etc., absolutely needs to be thrashed out and agreed to by all parties. However, centralisation is simply the 'foundation' stone on which all that follows must be built and not the 'final' product itself.
Perhaps the only sliver of silver lining we fans have is that our abysmal RWC and the abysmal 20 years that preceded it are indeed the regression we had to have. Maybe we all needed to have our eyes opened, more importantly perhaps those charged with the care of our great game may have now had their minds opened as well.
Perhaps that's Eddie-san's potential gift to us after all?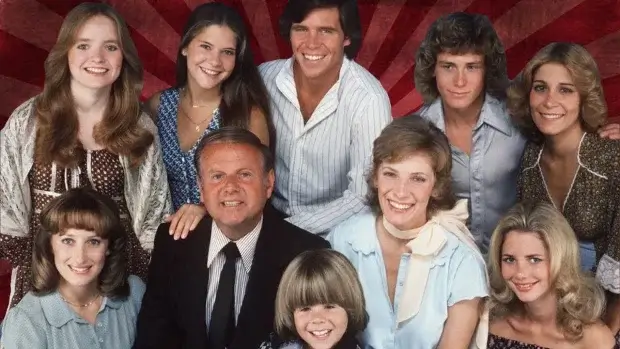 Eight is Enough.
Anyway, enough naval gazing and speculation, how 'bout instead, as pure rugby fans we put our orange jerseys to one side for now, sit back, relax and enjoy this weekend's matches, which in my opinion could be the best ever matches in RWC history, barring England that is.
All times are AEDST and coverage on STAN.
All team details – rugby.com.au
Sunday, 15 October: Wales v Argentina, Stade Vélodrome, Marseille (2:00 AM)
Oh yes, he's the great redeemer.
So says Welsh press over their favourite adopted son, Warren Gatland. And who could argue with them? He took an under-performing rabble, lost a few of his veterans just prior to the cup, yet still managed experience where it matters most @ #10 (Eddie, come in Eddie). The Taffs have an underfunded program and a population equivalent to that of Tasmania to draw from, yet here they are, playing a simple, uncomplicated brand of rugby in yet another QF and on the verge of another RWC SF appearance.
Standing in their way are the improving, dynamic, but ultimately 'flighty' FISMs side coached by none other than our most successful Australian coach ever, one M Cheika.
What a contrasting match we have. It's the equivalent of the safe, yet uninspiring Welsh national dish of 'Cawl' (or 'Lobscows' in northern Wales) up against the flamboyant and potential gastronomic delights of Los Pumas 'Asado'. It's a team that'll do the job without fuss by serving up a basic broth against the team that can tantalise your taste buds, but give you an stomach upset to last a week and embarrassing flatulence problems.
The Welsh are rugby toilers and, no, that's not a sledge. Just that they're a team made up of hard working players, lead by a seasoned coach who has developed a game plan to suit where they're at in their journey. And that's rather smart, Mr Gatland.
Los Pumas, well, when they're on, they're on. They have a terrific forward pack who perhaps haven't peaked just yet, an experienced #10 (there's that theme again), pure pace out wide and a strong bench. Plus, they seem to've tempered that South American passion (AKA brain snaps) that were unwelcome ghosts at many a winnable rugby match. Cheika has taught them how to win, but he's also taught them to believe they can win and that's been the biggest change to Argentina under his watch.
Question is can Mr Cheika find the right balance of believing and delivering for this match?
And the answer is yes, yes he can. FISMs by 6.
Wales (15-1):Liam Williams; Louis Rees-Zammit, George North, Nick Tompkins, Josh Adams; Dan Biggar, Gareth Davies; Aaron Wainwright, Tommy Reffell, Jac Morgan (c); Adam Beard, Will Rowlands; Tomas Francis, Ryan Elias, Gareth Thomas
Replacements: Dewi Lake, Corey Domachowski, Dillon Lewis, Dafydd Jenkins, Christ Tshiunza, Taine Basham, Tomos Williams, Sam Costelow, Rio Dyer
Argentina (15-1): Juan Cruz Mallia; Emiliano Boffelli, Lucio Cinti, Santiago Chocobares, Mateo Carreras; Santiago Carreras,Tomas Cubelli; Facundo Isa, Marcos Kremer, Juan Martin Gonzalez; Tomas Lavanini, Guido Petti; Francisco Gomez Kodela, Julian Montoya (capt), Thomas Gallo
Replacements: Agustin Creevy, Joel Sclavi, Eduardo Bello, Matias Alemanno, Rodrigo Bruni, Lautaro Bazan, Nicolas Sanchez, Matias Moroni
Referee: Jaco Peyper (SARU) Assistant Referee 1: Karl Dickson (RFU) Assistant Referee 2: Andrea Piardi (FIR) TMO: Marius Jonker (SARU)
Sunday, 15 October: Ireland v New Zealand, Stade de France, Paris (6:00 AM)
This has Charles Dickens written all over it: Kiwi fans, tonight, you will be visited by the ghost of 2007. It's like deja vu, except it's repeating itself. A French hosted RWC, Wayne Barnes with the whistle and the Kiwis in a knockout game!
I'd almost fly to NZ for a week's holiday if they lose this one. Be awesome! And Splut Unz rickons 'husstory nuvva ruppits', guess we'll see, won't we.
In the black corner, weighing approximately 4,000 pounds, scarred by a first ever home test loss to the Oirish and subsequent first ever home series loss to the same are 'The Nearlies' and just what do we make of their form?
Supreme in the RC, handing the Catholics a proper beating, but then blown off the park a few weeks later at Twickers by a Saffa side that simply looked imperious. Pipped by the French and then essentially a few opposed training runs later, WHAMMO, a clash against the world's number one side who look to be fully in their rugby groove.
In the green corner, also weighing approx. 4,000 pounds, currently on a 17 game unbeaten streak and wearing a swagger commensurate with being rugby's 'Real Deal', The Oirish.
If there's a weakness to the Oirish side and game, can someone point it out to me? They are to rugby what the internet is to pornography: a perfect combination. Their countless modes of deception, all flat at the gain line from very similar attacking set-ups is pure rugby ballet of the highest order. Their passing from forward or fairy, in traffic or more precisely, just before traffic, is unrivalled in world rugby. In Sexton they have a majestic #10 who's like a bottle of Grange, matured, understated and a delight to behold and savour.
I tells ya Gaggers, I have real trouble separating these sides. On form it should be the Oirish shouldn't it? But I can't shake the fact that husstory will have a hand in deciding the result. Sure the team in green will one day make it past the QF stages of the Battle for Bill, but will it be this time? Likewise, is it my own husstory as a Wallaby fan of two decades of thumpings that clouds my judgement of this current Nearlies side? Are they really any good or are they underdone and wee bit rusty for this one?
Prédiction Intrépide: Without any conviction whatsoever and because they're basically part of Australia anyway, it's the Kiwis by 2. Who said Husstory nivva ruppits!
Ireland (15-1): Hugo Keenan; Mack Hansen, Garry Ringrose, Bundee Aki, James Lowe; Johnny Sexton (capt), Jamison Gibson-Park; Caelan Doris, Josh van der Flier, Peter O'Mahony; Iain Henderson, Tadhg Beirne; Tadhg Furlong, Dan Sheehan, Andrew Porter
Replacements: Ronan Kelleher, Dave Kilcoyne, Finlay Bealham, Joe McCarthy, Jack Conan, Conor Murray, Jack Crowley, Jimmy O'Brien
New Zealand (15-1): Beauden Barrett; Will Jordan, Rieko Ioane, Jordie Barrett, Leicester Fainga'anuku; Richie Mo'unga, Aaron Smith; Ardie Savea, Sam Cane (capt), Shannon Frizell; Scott Barrett, Brodie Retallick; Tyrel Lomax, Codie Taylor, Ethan de Groot
Replacements: Dane Coles, Tamaiti Williams, Fletcher Newell, Sam Whitelock, Dalton Papali'i, Finlay Christie, Damian McKenzie, Anton Lienert-Brown
Referee: Wayne Barnes (RFU) Assistant Referee 1: Matthew Carley (RFU) Assistant Referee 2: Christophe Ridley (RFU) TMO: Tom Foley (RFU)
Monday, 16 October: England v Fiji, Stade Vélodrome, Marseille (2:00 AM)
Prédiction Intrépide: I acknowledge I probably have sour grapes when it comes to those fat, old, stodgy, boring as bat-snot English rugby players. Actually, it's not sour grapes but total and utter disdain for the type of rugby they play. But, they're in a QF and our lot are in Ibiza working on their tans, so there you go.
Fiji? Well, they looked tired and flat and one cannot underestimate the heavy toll the team must've endured when Josua Tuisova lost his seven year old son, Tito, to illness during the RWC campaign.
I love everything about Fijian rugby. The pure joy, the humility, the skill, size, pace and flair they bring to the game. And if indeed rugby is the game of life, Fiji are its sunshine; England in comparison are its broken sewerage pipe, causing a large and festering sink hole.
So acknowledging all of that its Fiji by 8. Bula!
England (15-1): Marcus Smith; Jonny May, Joe Marchant, Manu Tuilagi, Elliot Daly; Owen Farrell (capt), Alex Mitchell; Ben Earl, Tom Curry, Courtney Lawes; Ollie Chessum, Maro Itoje; Dan Cole, Jamie George, Ellis Genge
Replacements: Theo Dan, Joe Marler, Kyle Sinckler, George Martin, Billy Vunipola, Danny Care, George Ford, Ollie Lawrence
Fiji (15-1): Ilaisa Droasese, Vinaya Habosi, Waisea Nayacalevu (c), Josua Tuisova, Semi Radradra, Vilimoni Botitu, Frank Lomani, Viliame Mata, Levani Botia, Lekima Tagitatagivalu, Albert Tuisue, Isoa Nasilasila, Luke Tagi, Tevita Ikanivere, Eroni Mawi.
Replacements: Sam Matavesi, Peni Ravai, Mesake Doge, Meri Derenalagi, Vilive Miramora, Simone Kuruvoli, Iosefo Masi, Sireli Maqala
Referee: Mathieu Raynal (FFR) Assistant Referee 1: Nic Berry (RA) Assistant Referee 2: Pierre Brousset (FFR) TMO: Ben Whitehouse (WRU)
Monday, 16 October: France v South Africa, Stade de France, Paris (6:00 AM)
Just when you thought Ireland v NZ couldn't be topped, what a bloody spectacle this'll be! All reports have Anton 'The Man in the Iron Mask' Dupont ready to return to steer the good ship Les Bleus into battle against the Pirate Behemoths of South Africa.
What is not to like about this French side? Size and lots of it in the forwards, with flair and panache all across the backline. Penaud is one of those players that even I sit forward with anticipation whenever he's near the ball. The goal kicking of Ramos is laser-like and may well be a huge factor, depending who starts at #10 for The Pope's Lot. The unsung French hero for mine, and the player I think could ultimately be the difference, is French #8, Gregory Alldritt. His workload, skill and physical presence cannot be understated in what it means to France. He's also a terrific lynch pin between the forwards and backs on counter. In short, 'he got game!'
The Saffas, well, they probably should've beaten Ireland quite well if not for dreadful place kicking. And it must also be remembered that they played an up tempo attacking game and looked very, very, very good. It's just the Irish defence looked better! For mine the Ireland v Saffas match was the game of the tournament so far. High quality, high physicality and with the game in the balance throughout.
It'll be interesting to see just what bench the Bok go with for this one? Will they risk a 7-1 split again? Will they go 6-2? I sure as spit don't expect to see a 5-3 split, that'd be heresy to the Bok fans.
But, I think France are specials for this one. They've been building for four years, they can match the Catholics for size and outpoint them across the backs, considerably. Then there's the crowd and the support of the nation. Previous French sides would wilt under the weight of such crushing expectation, but not this lot. So for me, the equation is simple. Dupont plays, France win by 8. Dupont doesn't play and it's the Boks by 5.
Just another point, BOK has the game and he likes the rucks to be a proper and equitable contest. This game will last a lifetime in our memories. Can't wait.
France (15-1): Thomas Ramos; Damian Penaud, Gael Fickou, Jonathan Danty, Louis Bielle-Biarrey; Matthieu Jalibert, Antoine Dupont (c); Gregory Alldritt, Charles Ollivon, Anthony Jelonch; Thibaud Flament, Cameron Woki; Uini Atonio, Peato Mauvaka, Cyril Baille
Replacements: Pierre Bourgarit, Reda Wardi, Dorian Aldegheri, Romain Taofifenua, Francois Cros, Sekou Macalou, Maxime Lucu, Yoram Moefana
South Africa (15-1): Damian Willemse; Kurt-Lee Arendese, Jesse Kriel, Damian De Allende, Cheslin Kolbe; Manie Libbok, Cobus Reinach; Duane Vermeulen, Pieter-Steph du Toit, Siya Kolisi (capt); Franco Mostert, Eben Etzebeth; Frans Malherbe, Bong Mbonambi, Steven Kitshoff
Replacements: Deon Fourie, Ox Nche, Vincent Koch, RG Snyman, Kwagga Smith, Faf de Klerk, Handre Pollard, Willie Le Roux
Referee: Ben O'Keeffe (NZR) Assistant Referee 1: Paul Williams (NZR) Assistant Referee 2: James Doleman (NZR) TMO: Brendon Pickerill (NZR)
Friday's RWC Goss with Hoss.
Tahriffic signings.
Good news for Tahs fans with the retention of Swinton, Hanigan, Teddy Wilson and the forgotten Will Harrison – who may well be the answer we all seek to the curse of the Orange #10 jumper. rugby.com.au has more
Cannon ball.
Former Wallaby hooker and sometimes FUX Rugby commentator Mr Brendan Cannon tells codesports.com.au of just why the RWC campaign was 'doomed' from the start.
WXV match schedules
A reminder that WXV 2 & WXV 3 matches are on this weekend. Details from wxvrugby.com
Pot meet kettle.
Have to laugh when media shy Catholic water boy Rassie 'Jaco Johan' Erasmus fires a shot at the French for being 'simulators' in search of a penalty! Especially when his plus sized forwards spend more time with their arses on the ground than my retriever when he has itchy butt syndrome. planetrugby.com has more
The 12 days of G&GR Christmas – coming soon
Whispers that exceptionally great value 'G&GR & MARGA' (Make Australian Rugby Great Again) merchandise will soon drop on Australia's Best Rugby Fan Site* (based on a recent survey of a person at the Ponderosa Ranch). Imagine showering the one you love (easy Yowie) with high quality merch for Christmas, birthday, anniversary or just because you care (or even better, buying it for yourself!).
Go on, spoil yourself, you're worth it. Stay tuned for more and soon.
Can't wait for this weekend's matches. Especially now the anxiety and stress of following the Wallabies has ended. I can actually enjoy some rugby itself.
Hoss – out