Happy Thursday, comrades. The quarter finals are here and we've been entertained and amazed by the improvement of many of the countries. I'll go a little off the reservation and let the Hossman preview the games on the weekend and look at the teams that didn't get out of their pools.
As always this is a fan run site and any contribution is always welcome feel free to reach out to me at happyman@greenandgoldrugby.com.au be it with an article an idea or an opinion piece. Thanks to Wonky Donkey for the cartoon last week it was awesome. We also have a submit an article page as the vision is that world domination.
RWC – What Did We Learn
France are paying the injury gods at the moment but have serious depth.
Ireland are the real deal, they played Scotland off the park.
South Africa want a very slow game but are at the pointy end.
New Zealand are coming into Ireland after two easy training runs, will they be battle hardened enough or are they fresh?
One of these four will win the RWC.
Fiji seem to be running out of gas.
Tier 2 bias is a thing, Samoa got the pineapple this week.
South American rugby is on the rise.
Centralisation

Everyone has had their say on pathways and centralisation. This is an excellent contribution from the boys at the Pillar to Post Podcast.
Every man and his dog has been giving it to Rugby Australia since the loss to Wales and rightly so. 20 odd years of poor decision-making and tiptoeing around big issues in our code has brought us to a point where, as Jaybor believes, "real change can be made".
One area that is particularly being dragged through the mud at the moment is the "pathways". You'll hear that young talent is choosing not to play rugby, we aren't doing enough to develop those that are and the lack of rugby in public schools is a big part of why we suck.
That is mostly bullshit. A lot of the same people who say the pathways are cooked will also bemoan that we haven't replicated Ireland's success at national level. I would love for union to be in more public schools but the Irish pathways are only really filled by kids from about 10 or so schools. Their academy system is top shelf and they play a lot of quality footy as part of it.
If you've been watching those games at age level over the last five years, you'll have seen that we've clawed back some serious ground and have been in the mix at the most recent Junior World Cups. We are producing some very good talent and we are getting better at keeping them in our game.
The Rebels recently stated that 19 Victorians had put on Wallaby gold this year. That's fantastic! The Brumbies under 19s went back to their roots and beat the highly fancied Waratahs under 19s with a team made up of NSW rejects. There were blokes in the second NSW under 18s team that towelled up QLD that looked better than players in the firsts! There are some bloody good things happening in the pathways!
Where we have been falling down is the development that happens in the 21-25 age bracket. We aren't getting enough high quality games into promising players at that age. This you can 100% rip into Rugby Australia about because that's become a problem each time the NRC has tanked.
But pull your heads in on sandbagging the pathways as a whole and (indirectly) the numerous players/employees/volunteers/schools that are giving their all at age group level. They're doing a bloody good job!
These boys run an excellent pod and are at the grassroots level. Language and morality warning if you choose to download it.
This is the Reds' position on centralisation Here.
https://podcasts.apple.com/au/podcast/pillar-to-post/id1702862807
Grade on the Teams That Have Gone Home
Personally, I would've loved to see a plate fixture with the next level teams getting the chance to play a couple of more games. Teams that finish 3rd and 4th play quarters, semis and finals, Teams that finish 5th play semis and finals.
I've graded the teams relative to performance not outcome. Feel free to express your view.
Pool A
Italy 2 Have made the Australian effort look good beyond poor
Uruguay 5 Played some attractive rugby and look to be a team on the rise
Namibia 4 Toiled hard but were outclassed
Pool B
Scotland 6 Ultimately the gulf between the top 4 and the rest was exposed and Scotland were hampered by a tough draw
Tonga 6 Clearly had some class players but were undone by a lack of cohesion
Romania 4 Continued to try hard but were not in the same class as the rest.
Pool C
Australia 2 An omnishambles of a campaign which was undone by poor selection followed by injury to key squad members.
Portugal 8 I would love to've seen the odds for that team getting a win and a draw out of that pool.
Georgia 2 Should've done better and would've been thinking of a quarter final at the start of the tourney. Finishing 5th poor, worse World cup than Australia.
Pool D
Japan 5 Should've done better with the available resources. Perhaps the loss of the Moondogs had a bigger impact than we thought.
Samoa 5 Should've also done better. Got the Tier 2 pineapple against England however a lack of cohesion showed.
Chile 6 Although they lost every game they played with great ambition. I loved the passion and some of their tries were sumptuous.
RFU chief takes 'no pleasure' in Eddie Jones' World Cup failure with Australia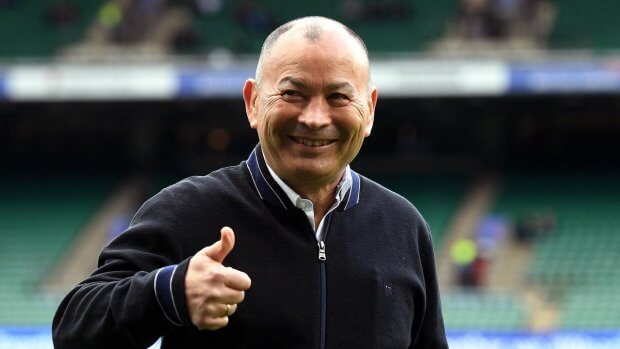 Everyone else in English Rugby does
Rugby Football Union chief executive, Bill Sweeney, has insisted he takes "no pleasure whatsoever" in Eddie Jones's desperate plight with Australia and doesn't believe he should've sacked the former England head coach sooner.
Sweeney got rid of Jones last December after an autumn campaign that included defeats by Argentina and South Africa, less than 10 months before the World Cup. Steve Borthwick was hastily installed as head coach before a disastrous 6 Nations campaign and equally dismal warm-up programme, only for England to reach the World Cup quarter-finals as pool winners.
Jones, meanwhile, made a stunning return to the Wallabies job in January after the RFU failed to insert a non-compete clause in his lucrative severance package. That raised the prospect of a quarter-final showdown between Jones's Australia and his former side but defeats by Fiji and Wales have condemned the Wallabies to a first-ever pool stage exit.
Compounding matters for Jones, it was reported on the day of the record 40-6 defeat against Wales that he had conducted an "interview" for the Japan job after the World Cup despite signing a long-term deal with Rugby Australia in January. Jones, however, brushed off the report and insisted he was committed to Australia.
"Firstly we don't take any particular joy or enjoyment out of Australia's current situation," Sweeney said. "We also need to show a little bit of respect for Eddie, he was England's longest serving coach … seven years. We had three 6 Nations [wins] with him, a grand slam, he took us to a Rugby World Cup final.
"Also a lot of the stuff that doesn't get written up, he did an amazing job in terms of the community game. He was always at community clubs at the weekend and did a lot for kids and for coaching. So we don't take any pleasure whatsoever at what they're going through at the moment. Could the decision have been made earlier? It's always a difficult one with hindsight. Life is really easy with hindsight. Would you have made the same decisions? It's so easy looking backwards. I don't think so is the answer."
George Smith inducted into World Rugby Hall of Fame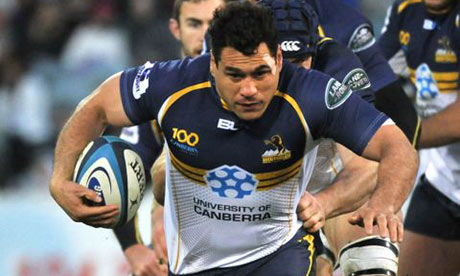 Pravda Link Here
At every lunch I've been to where the Wallaby is asked the best player they played with, if they played with George Smith they say his name. The irony is he wasn't a great trainer but he could certainly play rugby.
Wallabies legend George Smith has been honoured for his incredible career, set to be inducted into the World Rugby Hall of Fame. Smith will go into the Hall of Fame at #164 at the World Rugby Awards, set to be held in Paris on October 29, the day after the Rugby World Cup Final. He will be inducted alongside Dan Carter (New Zealand), Thierry Dusautoir (France), Juan Martín Hernández (Argentina) and Bryan Habana (South Africa).
Smith is the 19th Australian to go into the Hall of Fame, joining the likes of George Gregan, David Campese, Mark Ella and Nick Farr-Jones.
Apologies to early readers I had a PEBKAC (Problem exists between keyboard and chair)
Hoss is back tomorrow. TGIF