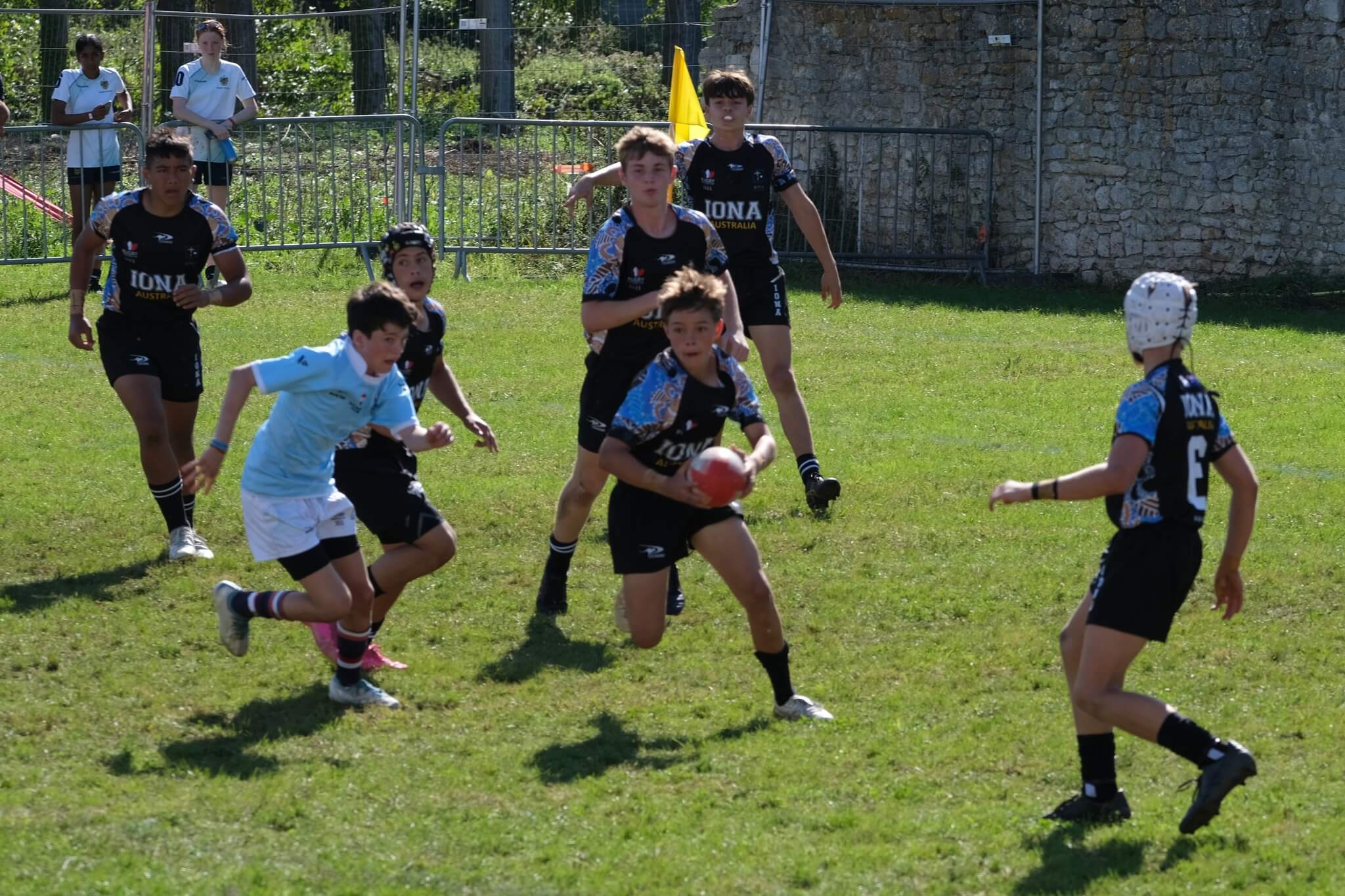 UPDATE:
Brisbane's Iona College has fallen short of their Rugby Heritage Cup dream last night in Pontlevoy, going down 40-20 to New Zealand's Condor Sevens team in an entertaining final in France.
The Rugby Heritage Cup is a global schools rugby sevens competition celebrating 200 years since the birth of the code, and is acting as a lead-in to the Rugby World Cup in Paris.
Every nation competing at the Rugby World Cup was invited to nominate a boys team and a girls team to compete in the event in a 'celebration of rugby' that also challenged the teams in a cooking challenge and a short-film challenge.
On the field, Iona finished on top of the ladder after the round of pool matches, winning all three of their games convincingly against teams from Argentina, England and France.
A quarter-final win over Tonga College and a semi-final win against Northern Ireland's Ballyclare High School then took them to the final.
But the Kiwis were too strong in the decider, consigning Iona to their first loss in what was overall an incredible tournament for the Australians.
Condor led 20-5 at halftime, but time and again Iona kept turning up and fighting back to keep themselves in the game.
Iona made it clear they were going out to play with spirit, walking out for the kick-off with each player clutching the school crest on their jersey above their heart.
Australia's representatives acquitted themselves well against the bigger New Zealand opponents, but Condor had the class to finish off their opportunities and keep Iona at arm's length for most of the match.
Iona, from Lindum on Brisbane's Bayside, will take the opportunity of being in France to visit Villers-Bretonneux and pay their respects to the ANZACs lost in battle there before flying out to return home on Sunday.
Australia's representatives in the girls' competition, the Stuartholme School, were defeated in the semi-finals by the Japan Rugby Academy.
Pool matches:

Iona d Old Resian Club (Argentina) 55-0

Iona d The Rugby School (England) 55-15

Iona d College de Pontlevoy (France) 65-5

Quarter-final:

Iona d Tonga College (Tonga) 35-15

Semi-final:

Iona d Ballyclare HS (N Ireland) 20-5

Rugby Heritage Cup Final:

Iona lost to Condor (New Zealand) 20-40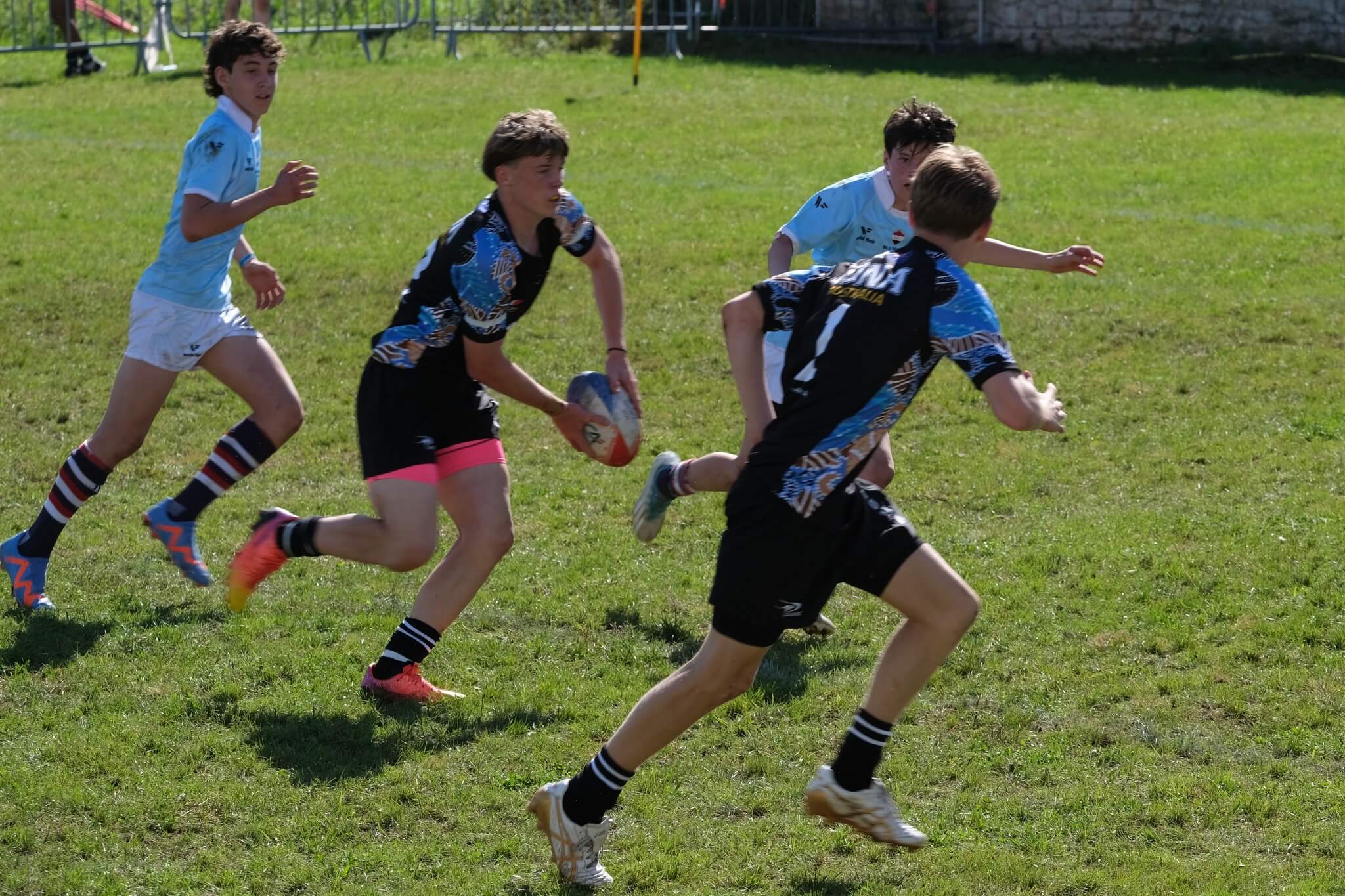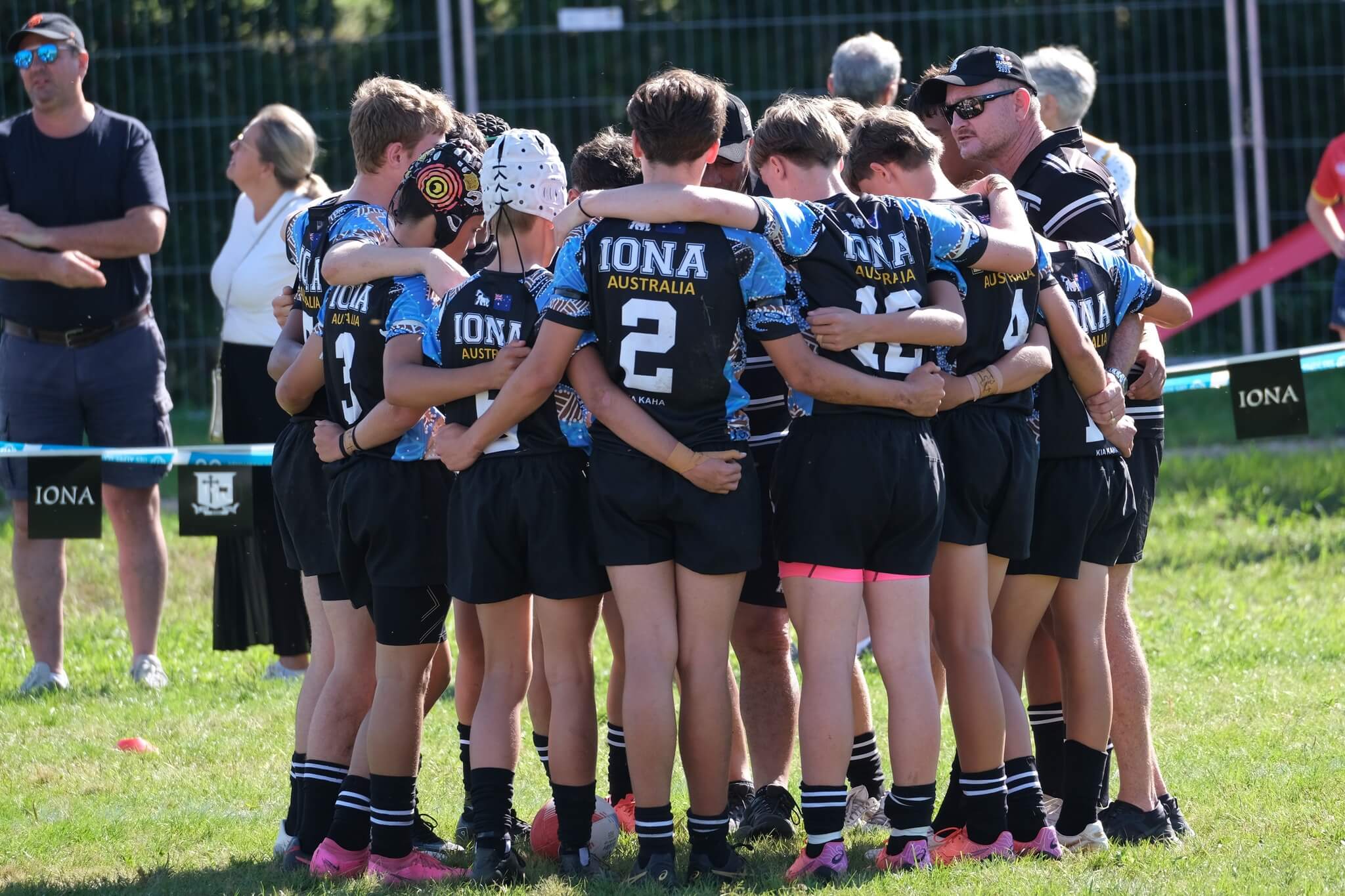 PREVIOUSLY: IONA COLLEGE THROUGH TO WORLD RUGBY FINAL IN FRANCE
Brisbane's Iona College is through to the final of the Rugby Heritage Cup competition in France after a thrilling 20-5 win over Ballyclare High School from Northern Ireland in the first semi-final in France.
Iona, representing Australia in Pontlevoy, will now meet the winner of the second semi-final between St Michael's College (Ireland) and Condor NZRPA (New Zealand) to be played at 6pm (Qld time).
The final of the global schools rugby sevens competition will then be held at 10pm (Qld time).
The final will be live streamed on You Tube from 9.45pm AEST
You can watch Iona play for rugby history here: https://www.youtube.com/watch?v=nymeKqcYINo