Well Gaggers, like my GP constantly tells me: 'your wait is over'.
That's right, after four years, two coaches, 16 CEOs, 3 GMs, COVID, Super Rugby Oz, SRP, loving NZR, hating NZR, winning hosting rights to our own world cups and a partridge in a pear tree, finally we are just one sleep away from the greatest sporting spectacle of the year. The 2023 Rugby World Cup.
Today let's have a closer look at three matches across the weekend. Starting with 'NZ Hates France'. Preview our Wallabies first up match with 'Those Grizzly Georgians'. Stoke the flickering embers of bitterness in 'Remember the Falklands'. Look at all the coverage for Saturday and Sunday with 'Lounge Athlete'. And wrap up today's RWC special Friday's Goss With Hoss now locked in a RWC bunker with bourbon, frozen pies, chips, salsa and a defibrillator.
New Zealand Hates France
Saturday, 9th September 3.55am for opening ceremony. 5.15m kickoff AEST. Live on STAN
Could there possibly be a better start to the Cup then The Darkness taking on The Boat Sinkers in a match dipped in the warm chocolate of revenge and then sprinkled with a dusting and undercurrent of malicious intent?
When it comes to this year's RWC, les Frogs enter it as clearly the best side to have never won the thing. Three times beaten finalists, often playing their match of the RWC to make the final. Or in the case of 2011 being robbed by the whistle, or perhaps more aptly, the lack thereof, from Mr Craig Joubert. Which as it turns out, is also Afrikaans for 'Nigel Owens'.
Forget world rankings, who among the G&GR faithful do not believe the French are and have been the world's best side of the last two years? Loaded with talent and size and led by the world's best player, forget best #9, Anton Dupont, he is head and shoulders the best rugby player on the planet today. And the next up in that line is surely Damian Penaud.
But what of the elephant in the room, the potentially crushing weight of expectation from an adoring nation? Can this exceptional French side deliver what is not just expected, but demanded from its millions of fans, or will it rain stale baguettes if things go wrong?
Now, what of The Nearlies, just what is the line on their form? Imperious in the RC, hammering The Pope's Lot & I do mean 'hammering'. Only to be totally humiliated (jeez that felt good to type) at Twickers two weeks back by the Boer behemoths. That is, when the Catholics weren't busy slowing down the game by sitting on their fat behinds feigning ankle, elbow, uvula injuries or an epididymis inflammation that required copious amounts of tap water to heal. According to Happyman yesterday, 14 minutes of 'injuries' in total.
NZ will be without one of their version of three stooges, Jordyn Barrett with a knee injury, but otherwise look fairly solid across the paddock. But they don't look 'scary' or indeed don't even look all that 'dangerous'. And therein lies the rub
This match is an absolute belter, indeed it would be a la grande finale as well, but the scheduling gods have it first up and we are the better for it.
Prédiction Intrépide: Man for man, pound for pound France just look the more dangerous side. There's 'ANZAC spirit' and then there's rugby reality. France by 12.
France (15-1): Thomas Ramos; Damian Penaud, Gael Fickou, Yoram Moefana, Gabin Villiere; Matthieu Jalibert, Antoine Dupont; Gregory Alldritt, Charles Ollivon, Francois Cros; Thibaud Flament, Cameron Woki; Uini Atonio, Julien Marchand, Reda Wardi
Replacements: Peato Mauvaka, Jean-Baptiste Gros, Dorian Aldegheri, Romain Taofifenua, Paul Boudehent, Maxime Lucu, Arthur Vincent, Melvyn Jaminet
New Zealand (15-1): Beauden Barrett, Will Jordan, Rieko Ioane, Anton Lienert-Brown, Mark Telea, Richie Mo'unga, Aaron Smith, Ardie Savea, Sam Cane (c), Dalton Papali'i, Scott Barrett, Sam Whitelock, Nepo Laulaua.
Replacements: Samisoni Taukei'aho, Ofa Tu'ungafasi, Fletcher Newell, Tupou Vaa'i, Luke Jacobson, Finlay Christie, David Havili, Leicester Fainga'anuku
Officiels de match: Referee: Jaco Peyper (SARU) Assistant Referee 1: Karl Dickson (RFU) Assistant Referee 2: Christophe Ridley (RFU) TMO: Tom Foley (RFU).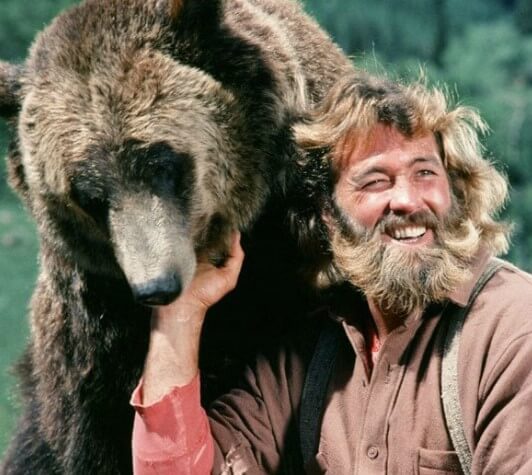 Those Grizzly Georgians.
Australia v Georgia
Sunday, 10th September 1.15am coverage starts. 2.00am kickoff. Live on STAN
The Wallabies campaign kicks off Sunday morning our time and us fans have 'options'. Watch it live and sleep in on Sunday. Or sleep in and watch the replay, either way it's a win-win for fans.
One option our Wallabies won't have though is to take this Georgian side lightly. Renowned for their desire, hunger and skill at scrum time, Georgia ranked #11 will in no way be overawed by the Wallabies ranked #9. And I expect them to play with nothing to lose. Ferocious, aggressive, willing and passionate.
Well before the side was named, rugby sites have been ablaze Thursday night with news coach Jones was starting Ben Donaldson at #15 over The Ginger Ninja, our very own 'Kalashnikov' Andrew 'AK' Kellaway. On the one hand I understand that perhaps it's a selection based on game time, 'minutes in the saddle' type thing. However, on the other hand I can't escape the feeling of 'Whisky Tango Foxtrot' is he doing? Especially when game one is all that matters right now. Although I can see some benefit with a second kicker at #15. I opined last week that the clever approach against 'The Lelos' might be to pin them in their half and make them fight their way out, if they can. To that end perhaps the Donaldson selection works. Perhaps. And it also 'freshens up' AK for the 'big' pool matches coming.
In some very good news for our Cadbury Warriors, Samu Kerevi returns to the starting side at 12 with reports from the training paddock he's been tearing it up.
WALLABIES (15-1): Ben Donaldson; Mark Nawaqanitawase, Jordan Petaia, Samu Kerevi, Marika Koroibete; Carter Gordon, Tate McDermott; Rob Valetini, Fraser McReight, Tom Hooper; Will Skelton, Richie Arnold; Taniela Tupou, David Porecki, Angus Bell
Replacements: Matt Faessler, Blake Schoupp, Zane Nonggorr, Rob Leota, Langi Gleeson, Nic White, Lalakai Foketi, Suliasi Vunivalu.
Georgia (15-1): Davit Niniashvili, Akaki Tabutsadze, Demur Tapladze, Merab Sharikadze (capt), Mirian Modebadze, Luka Matkava, Vaso Lobzhanidze, Beka Gorgadze, Luka Ivanishvili, Tornike Jalaghonia, Kote Mikautadze, Nodar Cheishvili, Guram Papidze, Shalva Mamukashvili, Nika Abuladze.
Replacements: Tengizi Zamtaradze, Guram Gogichashvili, Beka Gigashvili, Lasha Jaiani, Giorgi Tsutskiridze, Gela Aprasidze, Tedo Abzhandadze, Giorgi Kveseladze.
Prédiction Intrépide: If the Wallabies are to be any chance of making a SF at these games, they must put the Georgians away, regardless of who is selected. To that end it's the Wallabies by 19. It simply has to be.
Officiels de match: Referee: Luke Pearce (RFU) Assistant Referee 1: James Doleman (NZR)
Assistant Referee 2: Craig Evans (WRU) TMO: Brian MacNeice (IRFU)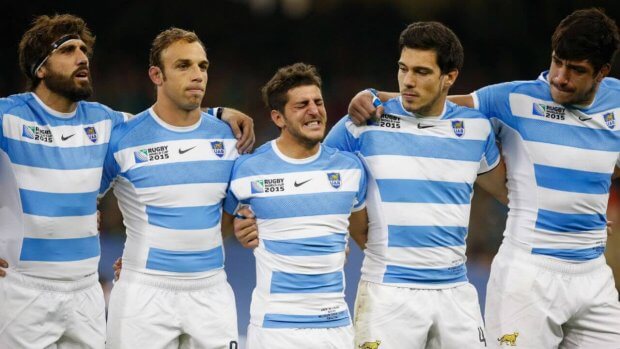 Remember The Falklands.
Sunday, 10 September: England v Argentina, Stade Vélodrome, Marseille (5:00 AM)
Gotta say, like most of these Antipodean lands I hold not much love for English sporting sides, unless of course we are beating them often and mercilessly. Then and only then, they're ok. But I'm genuinely surprised at the complete dismissal of England's RWC chances by all. Including ex Soap Dodgers on this site (yes, you KB). Even The Dropped Kick Off trio of Huey, Louie & some guy at RA, reckon the FISMs & Samoa will go through to the QFs!
Me, not so much. To be clear, there are very few circumstances that could ever see me cheer for England, unless it was a cage fight between Maggie Thatcher and The Mad Monk: Vlad P (The Iron Maiden would kick his lily white butt), that aside they're on their own. But not get past Samoa and into the QFs? Methinks you jest.
Which brings us nicely to another match with an undercurrent of spite, as the FIGMs v the FISMs. While none of these current players were born during the 1982 Falkland Island Military Commonwealth Games, England v Argentina matches in any code have always had that 'little extra' something that makes it memorable and a touch spicy. Think that Argentina guy who cheated with his handball 'goal' in the 1986 Diving World Cup quarters v England. Or the softest red card in the history of the softest game of all to Posh Spice's husband in the 1998 version of the little known Costner flop, 'Dances with Wimps'.
Add to all of that mix, a master manipulator in Senor Cheika and we have a spicy rugby meatball coming our way for sure. The Poms are the Wallabies of England, minus the character, fitness, skill, likeability or really cool rugby fan site. They're inconsistent and seem unsure of exactly of how it is they should or can play. Los Pumas, well they haven't gotten to where they are without a few massive 'scalps' over the last couple of years and will be primed for this one. And with Australia's favourite Frenchman in charge, ably assisted by the world's worst TMO, who knows what might happen!
England (15-1): Freddie Steward, Jonny May, Joe Marchant, Manu Tuilagi, Elliot Daly, George Ford, Alex Mitchell, Ben Earl, Tom Curry, Courtney Laes (c), Ollie Chessum, Maro Itoje, Dan Coles, Jamie George, Ellis Genge
Replacements: Theo Dan, Joe Marler, Will Stuart, George Martin, Lewis Ludlam, Danny Care, Marcus Smith, Ollie Lawrence.
Argentina (15-1): Juan Cruz Mallia, Emiliano Boffelli, Lucio Cinti, Santiago Chocobares, Mateo Carreras, Santiago Carreras, Gonzalo Bertranou, Juan Martin Gonzalez, Marcos Kremer, Pablo Matera, Tomas Lavanini, Matias Alemanno, Francisco Gomez Kodela, Julian Montoya (capt), Thomas Gallo.
Replacements: Augustin Creevy, Joel Sclavi, Eduardo Bello, Guido Petti, Pedro Rubiolo, Rodrigo Bruni, Lautaro Bazan Velez, Matias Moroni.
Prédiction Intrépide: I expect cards to play a part in this result and not necessarily to those hot blooded South Americans. For me, it's Los Pumas by 8.
Officiels de match: Referee: Mathieu Raynal (FFR) Assistant Referee 1: Ben O'Keeffe (NZR) Assistant Referee 2: Pierre Brousset (FFR) TMO: Marius Jonker (SARU)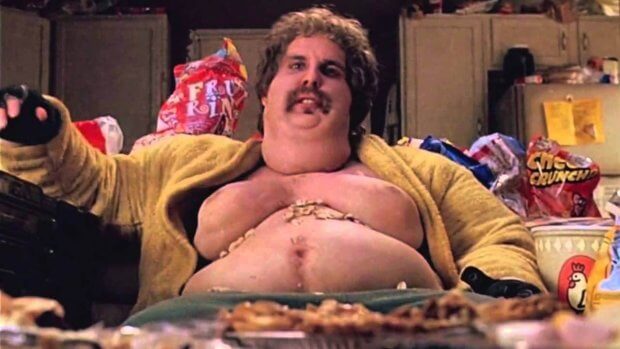 Lounge Athlete.
People underestimate the strength, will, bladder control and discipline it takes to sit down for hours, nay days at a time to support this great game. But it's a sacrifice I am prepared to make for the betterment of G&GR. All this weekend's coverage details & handy links below.
All times stated are AEST:
Italy v Namibia, Sat 09th Sept. Stade Geoffroy Guichard, Saint-Étienne (9:00 PM) STAN
I like this Italian side, but can't help but think 2027 will be their best chance at a QF. Looking forward to seeing Richard Hardwick for Namibia, but think its the Pizza Lovers by 20+ in this one.
Ireland v Romania, Sat 09th Sept. Stade de Bordeaux (11:30 PM) STAN
The side that celebrates mediocrity at every RWC with some minor victories nobody cares about in between, welcomes back the most obnoxious and overrated #10 in the history of the game, Johnny Sexton for this one. In reality, it's little more than an opposed hit out for these ageing QF specialists.
'Win the world cup'? Give me a break.
Japan v Chile, Sunday Sept 10th. Stadium de Toulouse, Toulouse (9:00 PM) STAN
Japan have regressed somewhat the last 12 months or so, but will still put Chile to the sword, by lots.
Teams, times & more: rugby.com.au
Match Official Lists: worldrugby.com
RWC Pool Details: rugbyworldcup.com
Friday's Goss With Hoss.
FBI Stings?
RWC have for sale 'replicas' of match official jersey on their website. Now, I am no expert on a deranged criminal mastermind, although I have spent time with Yowie, but if I were the FBI 'Profiling' Department, I'd be 'monitoring' who buys this kit and pay them a visit rather promptly.
If you find you like lighting fires and torturing small animals you can buy your 'match official' kit here
Crystal Balls
The SMH have polished theirs in a really good piece. Pool predictions, possible finals make ups & more. Well worth a look.
Total Ranker
Oh good, another algorithm (awesome name if a former USofA VP wanted to start a band) from those smarmy AI type nerds. This from stuff.co.nz
SBW taking the pus.
SBW tells the SMH that he is 'adamant' Australia can win 'Bill' and that we fans forget how good the Wallabies are because of all their losses…………..right. He's right though, if it wasn't for all our losses, we'd be really really good. SBW 1 – Wallabies Fans 0.
Shite luck
You have to feel for these young athletes dontcha! Four years of toil, sacrifice and endeavour and then…..bupkis. On Wednesday young FIjian #10 Caleb Muntz was ruled out of the cup from a knee injury sustained during a 'non-contact' training session. The latest to fall foul of the rugby gods is Fijian Kiwi flyer Emoni Narawa.
To be fair, Fossie B Bear picked Narawa for the RWC as Narawa had 'almost' recovered from the injury. Nearing peak speed and fitness for a return, Narawa has aggravated the injury again and will miss the RWC entirely – newshub.co.nz has more
G&GR Fantasy League
Haven't enrolled yet? Hurry up, we are now nudging 5,000 in the competition and your chance to win luxurious and ethereal G&GR merchandise worth far beyond any mundane things like 'monetary value'. Enroll here.
Un-Welshian! Eloise sort this mess out!
'The Joneses are no longer keeping up' stuff.co.nz
We've got you covered.
Special thanks to the G&GR team for stepping up with awesome RWC coverage to come. Every match of the cup will have its own review by a member of the expanded team. There will be live blogs on certain games, more podcasts, more articles and so much rugby you wont ever want to work again.
The Parisian Festival of the Gilbert is finally here. Enjoy.
Hoss – out