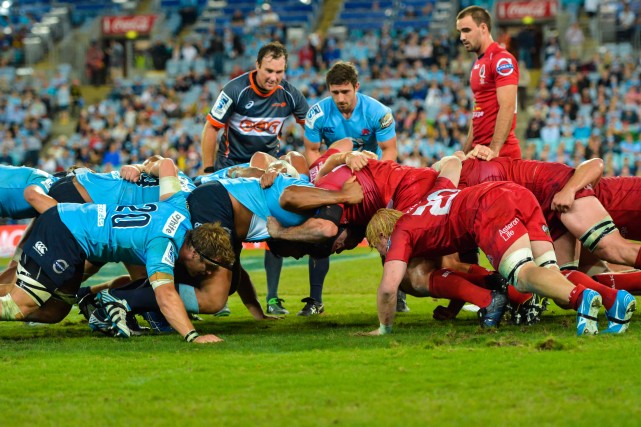 4. James Horwill
James Horwill is the heart and soul of the Queensland Reds. He may not be as fast as Rocket, pass like Quade, kick like Harris or break the line like Kerevi but there is no Reds player I love watching more than Captain Kev. The picture below encapsulates exactly why. No one could ever deny the passion Horwill has for his Reds. His form may not be as consistent as what it was, but that doesn't stop him giving his all on the paddock.
Horwill puts so much into Queensland Rugby, both on field and off, that you know that there is no one more frustrated, perhaps angry, about the team's outcomes this season. You can see it bubbling through post-game every loss, and in fact we did see it somewhat after the Rebels loss earlier this year. But just wait for what he brings for the Waratahs.
Kev's form has been on the improve since the Wallaby series v France and his game against the Rebels in Melbourne was his best this year. For us to be a chance against the Tahs, it's this performance that needs to be replicated.
The Tahs have a pack of aggressive runners and Kev needs to be his 'A' game ('A' for aggressive) to shut them down in their tracks. He can't do it on his own and the likes of arguably the Reds' Player of the Season, James Slipper, and a very strong contender in Beau Robinson need to be right there with him.
But Kev, as captain, is the man for this game. A man for the big occasion, there is no bigger occasion for a Reds' supporter than this one.