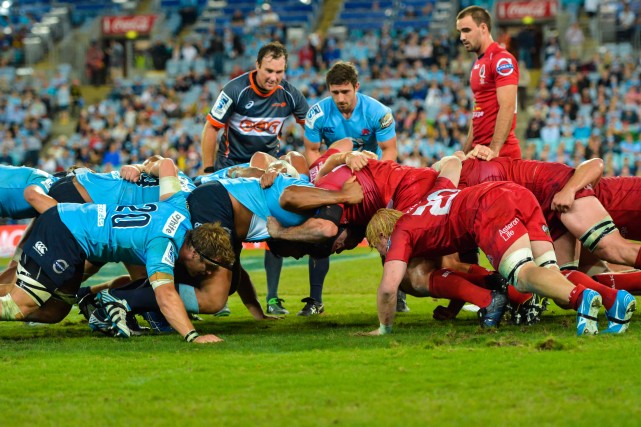 5. The traditions live with us
The promoters of this week's game will use this as the selling point, which is fair as it's pretty much all they have left to sell it on. They will talk up the great rivalry of 'us' versus 'them' and remind us all of great battles of yore and how this is our chance to revel in them once again.  The Reds will be wearing heritage jerseys for the game which, as a traditionalist, is always great to see.
Truth of the matter is that the traditions of yesteryear hold little correlation to the game that will be played on Saturday night. Our team, and theirs, have players running out come the weekend who were in the opposite jersey this time last year. They will talk of passion and loyalty and pride for the state, yet the big signing for next year is a 24 year old kid who has already signed professional contracts with five different professional sporting teams with the Reds likely to be this rabbit's third Australian provincial team. Our other mooted signing has taken it a step further and has played three different professional codes of football in the last few years.
Let's not begrudge them though. It's a professional age and these are professional men, out to maximise their opportunities and challenge their abilities. Bravo to them. What it means, though, is that this talk of pride and passion in the jersey can seem a little disingenious, particularly as the organisation let's go players who are Red to the core. Professional athletes these days do what they do because it's what they are paid to do. Playing for Queensland (or any provincial team it must be said) seems less a representative honour these days and more a contractual obligation.
I'm not suggesting the players won't be passionate about this game, but the traditions, and the passion that comes with that, can really be driven from us – the fans.
It is the fans that are the true spiritual guardians of the game. If a tradition, as described, is an custom or belief that is transferred from generation to generation than that transferral can't be left upon the corporate headquarters to deliver. It must be done by us as supporters to ensure we set and maintain the intensity that comes with interstate rivalry. We need to be there on Saturday night to stand and cheer for our Reds and motivate them to upset this charging Tah team.
It'd be great to replicate the State of Origin level of passion. For league fans it's easy though. Origin teams are the same year on year. There's no swapping amongst the teams which makes is simple to build support for the players. It's not the same in this 'borderless' world of professional rugby. So the challenge for us is to stand up and support the jersey and what it means to us, rather than necessarily the player within the jersey.
If you are finding it hard to cheer for the current version of the team or organisation, then cheer for what the jersey. Cheer for those who wore it in the past and those who will wear it in the future. Or just cheer for what you know this team is capable of.
There's no point giving up on the current squad after a challenging season. You can bet they will be back out there Saturday night giving their all and they won't be taking a backward step. It's not in their way. Horwill, Slipper, Robinson, Simmons, Lucas, Hanson, Holmes, Tapuai. These are not players that give up or shirk their duties. These players are as tough as they come – who love to take it up to the opposition, particularly when that opposition wears a flower on their chest.
They'll be hurting now, you can bet, but they will be fired up. They know this is their last chance to wear the Queensland jersey this year as it is our last chance to get out and watch them. So do it! Make sure you get to Suncorp Stadium on Saturday night and be there to see our team take on the 2014 Super Rugby Minor Premiers. And who knows? With a bit of passionate support behind them, anything could be possible.
Reds by 35,000 screaming fans