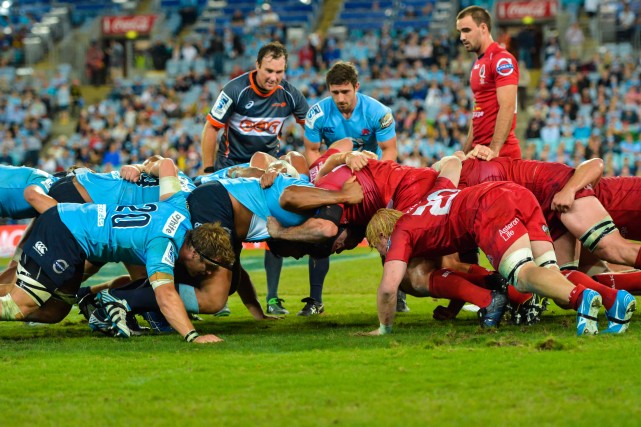 1. The Tahs are actually pretty damn good!
As much as it pains me to acknowledge the Tahs, this team is bloody good. Their win over the Highlanders last Sunday was as an impressive a rugby performance we have seen for some time. Their aggression in attack together with their speed and accuracy in defense is, let's face it, of championship winning quality.
Michael Cheika has enforced upon his team a killer instinct that has sharpened as the season as progressed. Their precision at the set piece and clinical finishing is a joy to watch and a credit to the Tah coaching team.
Recruitment has played a key role in this Tah turn around with Jacques Potgeiter up there with Daniel Braid at the Reds as the best foreign import player in Australian Super Rugby history. JacPot has proven to be exactly the type of player this team needed given them aggression and go-forward. From afar, it would seem his value off the field is just as important as he comes across as a personality playing an important cog in this tight nit team.
Other Chieka recruits in Beale, Hoiles, Alofa and Phipps have been equally vital in team ethos and performance in 2014 and highlight the coach's man management abilities.
Trophies are often won on the back of a metaphorical alignment of the stars. The recruitment of the above players, along with the emergence of the likes of Will Skelton and Israel Folau, together with a largely injury-free season mirrors that of the Championship winning Reds team of 2011.
This team is a wonderful team to watch play rugby as it is best played. Whilst it may come at the expense of our beloved Reds this weekend, it will be a fantastic opportunity to watch it in person on Saturday night.