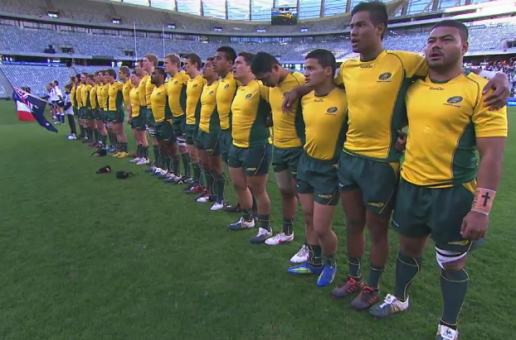 There wasn't a lot in it on the scoreboard: it was one try each and just a 10 point margin to the English lads, but it was the superb preparation of the younger team that sent a shiver down the spine of an Aussie spectator.
That is what Australian Under 20 teams lack, and even though the England team also played poorly this year and played the Aussies for the honour of 7th place, their type of rugby upbringing from a younger age would have served the Aussies a lot better.
Although 14 of the 23 Australian 2011 Under 19 players at Weigall were omitted from the 2012 Under 20 IRB squad, the selection of the squad was still patchy. Before the tournament I noted:
[badlist]
too many midfielders and not enough back three players: one winger was a schoolboy backrower who was playing inside centre for his club; another was a outside centre from last year's Oz Schools team;
with Killingworth injured there was no back up for Gill at 7;
there were too many lightweight back rowers;
one lock weighed 96 kilograms; another had no playing record to warrant selection, and had played little rugby this year anyway; and
the team was too young — half the players are going to be available for 2013, including two who'll still be eligible 2014, and three of the seven front rowers were from the 2011 Oz Schools team. [/badlist]
After the tournament you could add:
read more…..