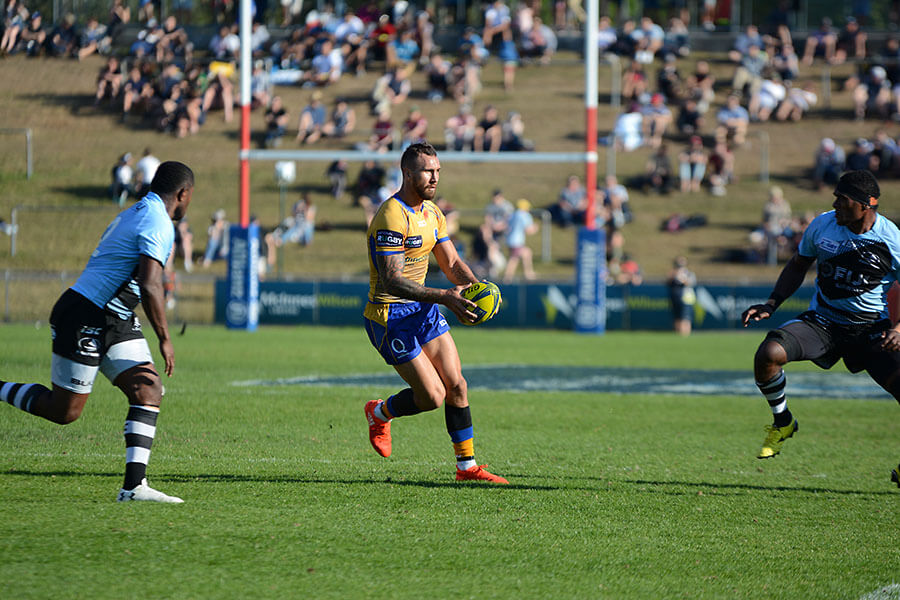 Thursdays Rugby News big names returning, NRC fixture announced, Rebel might return to sevens and NRC not the way back for Cooper or Hunt.
---
BIG NAMES RETURN FOR BIG DERBY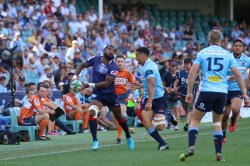 The Rebels and the Reds have listed some big name inclusions in what will shape up to be an important match for both clubs. The Rebels need this win to keep their finals hopes alive and both clubs want to make up for their loses from last week.

The Reds welcome back Wallaby lock Izack Rodda, who was sorely missed when the Reds went down to the Blues in Auckland. Caleb Timu returns to the starting squad, pushing Lukhan Tui to the bench. Not the worse selection headache to have for Brad Thorn.

The tough calls came in trying to replace the injured Samu Kerevi, with 18-year-old Jordan Petaia pulling on the 13 jersey. Replacing Petaia on the right wing is another first year star, Filipo Daugunu.

"It's really disappointing to lose Samu Kerevi to injury. He has been in great form all year," coach Brad Thorn said.

"We've had bit of an injury toll in that position, along with Chris Feauai-Sautia, Izaia Perese and Ben Lucas, but in saying that, it's an opportunity for Jordan Petaia.

"He has done a fantastic job in his first year of Super Rugby as an 18-year-old.

Switching over to the men from Melbourne, with Marika Koroibete, Tetera Faulkner and Jermaine Ainsley back in the starting squad and Richard 'Dickie' Hardwick coming onto the bench.

Koroibete was a late out last week, pulling out on the day of the Tahs clash due to back spasms. His start pushes Super Sefa Niavalu to the bench. Faulkner comes back into the starting squad after an extended injury break; his return pushes Ben Daly out of the match day 23 all together.

The match is an important one for the Rebels, not only do they look to still make finals, they are looking to break the clubs win record of 8 by grabbing their ninth for the season. Flanker Colby Fainga'a is all set to celebrate his 100thSuper Rugby cap.

"100 matches at any level is fantastic achievement, but to do it in the most challenging provincial rugby tournament in the world, is a testament to quality of character and player of Colby. He makes the team walk a bit taller with his impact on-field, and we hope we can make Friday night extra special for him." Melbourne Rebels Head Coach, Dave Wessels said.

"We're here to win games of rugby, keep building on the improvement of the two last months and to do something really special with this group of players."

Reds Squad

1. JP Smith 2. Brandon Paenga-Amosa 3. Taniela Tupou 4. Izack Rodda 5. Kane Douglas 6. Caleb Timu 7. George Smith 8. Scott Higginbotham (C) 9. Moses Sorovi 10. Hamish Stewart 11. Eto Nabuli 12. Duncan Paia'aua 13. Jordan Petaia 14. Filipo Daugunu 15. Jono Lance16. Alex Mafi 17. Harry Hoopert 18. Ruan Smith 19. Lukhan Tui  20. Angus Scott-Young  21. Tate McDermott22. Teti Tela  23. Aidan Toua

Rebels Squad

1. Tetera Faulkner 2. Anaru Rangi 3. Jermaine Ainsley 4. Matt Philip 5. Geoff Parling  6. Angus Cottrell 7. Colby Fainga'a 8. Amanaki Mafi 9. Michael Ruru 10. Reece Hodge 11. Marika Koroibete 12. Billy Meakes 13. Tom English (C) 14. Jack Maddocks 15. Dane Haylett-Petty 16. Nathan Charles 17. Fereti Sa'aga 18. Sam Talakai 19. Ross Haylett-Petty 20. Richard Hardwick 21. Harrison Goddard 22. Jack Debreczeni 23. Sefa Naivalu
NRC FIXTURE ANNOUNCED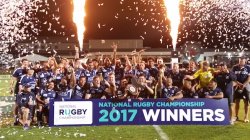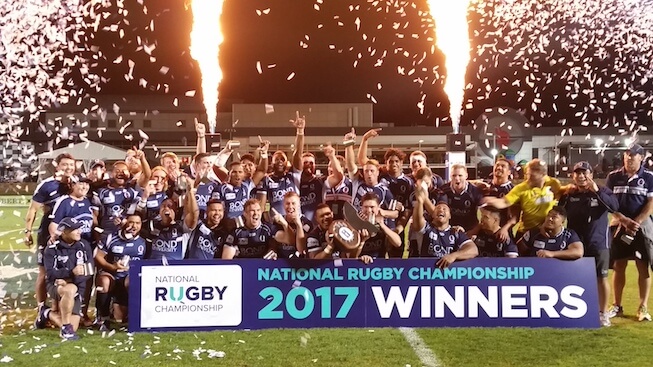 In less than two months the NRC will be back for its fifth season with a few shake up and a lick of paint to try and build up the competition. The now 8-team competition will feature seven Australian teams and one Fijian.
This year the NRC will look to build a traditional rivalry between NSW Country and Sydney, similar to the one established by Queensland between Brisbane City and Queensland Country, and welcomes the Western Force who come in, in place of the Perth Spirit, after their World Series Rugby campaign.
For all of you with Foxtel Sports package or the Fox Sports live stream, you will be able to watch two games a weekend on TV and live stream the other two through the Fox Sports App or online.
Sydney will only have one team this year, who will play their home gamesat Leichhardt Oval, Woollahra Oval and Concord Oval.
The Melbourne Rising wont actually play in Melbourne (Southern Rising maybe?), but will play in Geelong, Ballarat and an interstate home match against Brisbane City in Adelaide.
NSW Country's home matches will be played in Mudgee, Armidale and Camden. The Country vs. City rivalry will kick off with a mid week game on September 19th.
Brisbane City will look to the local club rugby grounds for their home games playing at Norths, Wests and Easts Rugby Clubs
Defending champions, Queensland Country will look to maintain their status playing home games in Townsville, Mackay and on the Gold Coast.
Canberra Vikings will keep their namesake stadium of Viking Park for their home games.
The Western Force will now be the Western Australian based team, replacing the Perth Spirit. After their run in World Series Rugby, the Perth team will be using UWA Sports Park as their home ground.
Fiji Drua will host the Rising in the season opener in Suva, and will get their Grand Final replay against last seasons winners, Queensland Country.
CEO of Rugby Australia Raelene Castle said "The standout feature of the NRC is that the quality of Rugby has grown each season and there are some exciting changes this year to build the connection with fans. It is also an excellent opportunity for Super Rugby players to share their experiences with young up and coming talent.
"A great tradition has been revived in New South Wales with the return of the city versus country rivalry, which has been successful in Queensland through the first four years of the competition.
"A strong Western Force team will enter the competition off the back of their World Series Rugby campaign and fans in Adelaide and Townsville will also get to see NRC matches, along with a host of other regional centres in New South Wales.
"Being accessible to the community is the key to the success of the NRC and it is great to see many teams take the initiative to spread their home matches around and give more fans the opportunity to watch some quality Rugby in their own communities.
"We also thank FOX SPORTS for their continued support of the NRC in providing access for all Australians to get behind the competition through its TV and digital platforms."
It will be interesting to see crowds this year, given how much these teams move around, it would be hard to go to every home match to support your club, unless you are in WA or ACT.
Check out the full draw here.
HUTCHINSON BACK IN SEVENS FOLD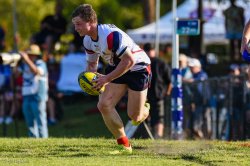 Aussie Sevens coach Tim Walsh is hoping he will have Melbourne Rebel and Rio Olympian, Henry Hutchinson, in his squad bound for the World Cup in San Francisco.
Having played Sevens for two seasons, including at the Rio Olympics, Hutchinson signed a two-year deal with the Rebels but has struggled to find any game time in Super Rugby but stood out in a World Series Rugby match against the Western Force.
Hutchinson has been training with the Sevens team recently, indicating he may have been released by the Rebels according to Rugby.com.au
Walsh believes that Hutch's time with the Rebels has helped him grow as a player and a person.
"As a person he's grown but it's still pretty early.
"The experience that he'd probably get out of being in a Super club in amongst world-class players who have been veterans for years in the international scene, he would've picked up a lot of valuable stuff there with being ruthless, professional and just that detail, which is great.
"So, I think he's probably a more rounded player and that maturity, with time but also just (from) being in a different environment."
Hutch happened to choose a team that has incredible depth in its back 3 positions. With the two Fijian Flyers in Koroibete and Naivalu, the rising star Maddocks and DHP it would be a hard team to break into. With Semisi Tupou in favour and Hodge and Debreczeni able to play fullback it was always going to be hard for young Hutch to get a game.
Here's hoping he can hone in on his playmaking skills during this time and help fill the needs Australian Rugby has for talented young playmakers in 15s.
The Rugby World Cup Seven's starts July 20that AT&T Park in San Francisco.
NRC NOT ON THE CARDS FOR COOPER OR HUNT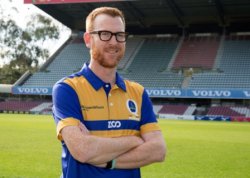 Now it appears there is even less love for Quade Cooper in Queensland than first thought, with Brisbane City coach Mick Heenan declaring there isn't much logic in picking Cooper or Karmichael Hunt this NRC season.
The out of favour Cooper and the disgraced Hunt have been over looked all season, after coach Brad Thorn declared he was going in a different direction in an effort to rebuild the Reds. It now appears that they wont earn their way back through their time playing for Brisbane.
"I'm just kind of waiting to hear from a few people as to how all that will play out," Heenan told Rugby.com.au.
"I don't know what the contract situation is yet and whether they will be around or not.
"Obviously NRC is a development pathway for the Reds and if those guys aren't involved there, there probably isn't much logic having them in an NRC side."
Nick Frisby has returned from his overseas stint and would also be eligible but it is believed there are other clubs interested in his talents that would see out his contract.
The QRU have not made a statement regarding the selection of unwanted players, it is believed they will leave the NRC coaches to select whichever team they want, as they have done in previous years. No word on whether Queensland Country will look to use James Slipper in their 2018 campaign after he was suspended and all but removed from Thorn's team.