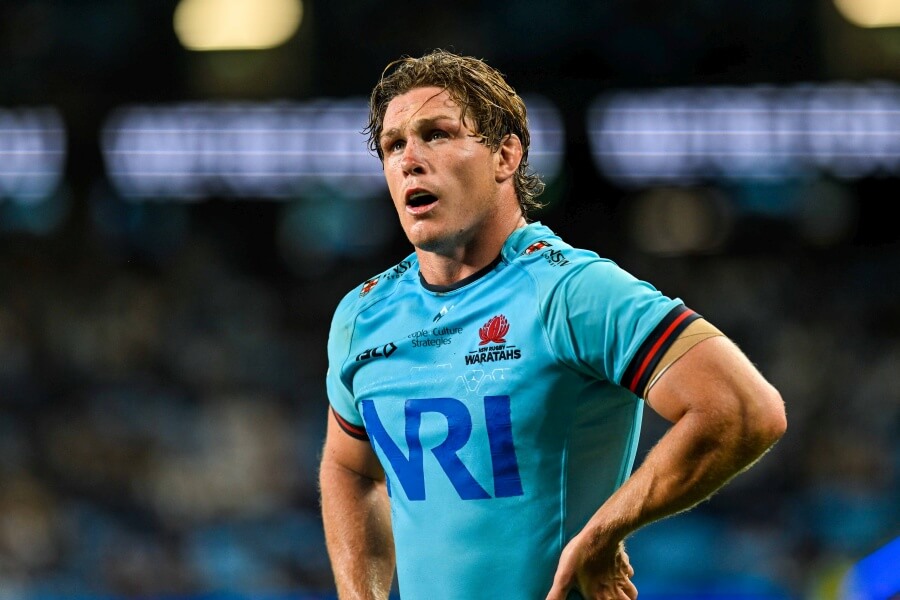 Greetings Punters, I'm back for one Happyman free Thursday. For my limited return I'd like to talk about, the cough decline cough of Michael Hooper, Hamish McLennan stirring up the NRL, again, Taniela Tupou reflecting on his career, and a bit of small talk about studs with Simon Cron.
Let's talk about Michael Hooper
Ex Wallaby and Waratah skipper Michael Hooper is a good openside. But questions have been raised about his form and age this year. Hooper turns 32 during this year's Rugby World Cup. Nick Bishop's article on Rugbypass compares Hooper with his two main rivals for the gold seven. Both Brad Wilkens 27 and Fraser McReight 24 are ahead in key attacking and defensive stats and in McReight's case, a head of hair Deborah Kerr would be envious of.
People, I mean you guys, will fall into two camps. On one side there'll be the "living legend" and "deserves to go out on top" crowd, and on the other will be the "he hasn't won anything since 2014" and "losingest Wallaby captain ever" and "you mean the guy who got Link sacked" guys.
So, read the article, look at the stats, and let me know which group you fall into.
Rugby Australia Like Likes Trent Robinson
Long term Roosters coach Trent Robinson has been dragged into Hammer McLennan's shit fight with the NRL. With eleven season and three premierships with the Roosters, Robinson has a wealth of knowledge about coaching and rugby league. With a bit of tweaking, Robinson would probably make a pretty good rugby coach. It's been done before.
But, that's not the point here. For all we know, Robbo and Hammer may have never met and this is just another chapter in the continuing saga where Hammer gets free publicity by baiting some guy named Phil who used to coach league.
The article goes on to mention a couple of players Hammer would also like to play rugby, but I have no idea who they are.
Tupou Looking Deep, Deep Inside.
G&GR favourite Nathan Williamson has updated us on the recovery of Reds favourite Taniela Tupou. The soon-to-be despised Rebel has been recovering from an Achilles injury, and when a player can't play it leaves a lot of time to reflect on your strengths and weaknesses. Tupou reckons his Wallaby career hasn't stacked up to what it should be.
Well he actually said "I don't think (I've delivered on my potential). That's something I'm working really hard towards," he told reporters. "Sitting back this time and looking at what I've done in the jersey, I don't think I've done enough and hopefully when and if I'm back in the team, I can get to a level that I think I can get to. But I think I got pretty close."
Taniela is hoping to be back on the park in July, but right now he's trying to "get the strength back" in the tree trunks he calls calves.
Simon Cron Isn't Happy About His Players' Stud Choices.
The Force coach put a rocket up a few of his back five forwards for using 12 or 14 mm studs on the Crusaders wet and soggy pitch. The Force scrum, as a result, was on roller skates from the get go.
"It's like pushing around with socks on a gym floor."
"About 62-65 per cent of your power at scrum time comes from your back five. So if they're slipping, our front row are at a hiding. I didn't miss with my shots and bullets. The boys owned it, fixed it, it won't happen again."
It just goes to show even pro players can mess the basics up.
Sully out!