Happy Friday Gagarians and welcome to Friday's Rugby News, the home for all things rugby on a Friday on G&GR.
Much to discuss today and first up we mess about upstairs with 'Brain Gains?'. Look at round XII of SRP in 'Tantahlising Prospects'. Revisit the battle of the 10s from last week's Puppy Killers v Rebels game with 'Flash in the Pan?' and bid the week farethewell with a budget deficit sized 'Friday's Goss with Hoss', although now fully funded as 'critical rugby infrastructure' by Albo's mob for $1.6m per episode. Thanks Comrades.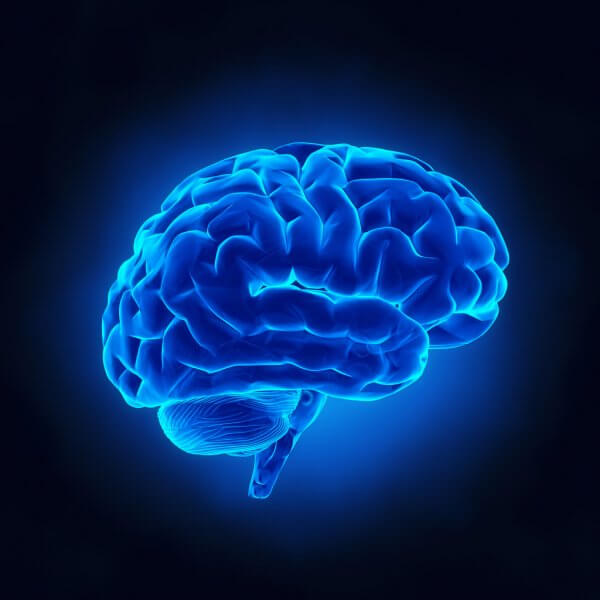 BRAIN GAINS?
A bit floating around the rugby media this week about 'the one percenters' & 'the psychological edge' needed by those in Orange, culminating in the appointment of a brain doctor from WA (there's an oxymoron if ever there was one), Corinne Reid, who, among her claims to fame, didn't help Eddie's team win a RWC in 2019!
Jibes aside (& for the G&GR Hansard), I'm a huge fan of the decision. Let's face it, such a focus, even just recognition that it was a much ignored piece of the puzzle, is great news and it's well overdue.
For too long the Wallabies of the previous 10+ years have had too many roos wandering loose in the top paddock. Lie back on the couch for a moment and be vulnerable with me and ask yourself this: wouldn't losing every major trophy available over the last 21 years perhaps leave a mental demon or two residing in the shadows of the dressing rooms and cohabitating the jersey?
We haven't won the Bledisloe Cup for over 20 years! Twenty long, barren, smug Kiwi-bastard, years. We last won the Tri-Nations in 2011, when the Catholics & The Nearlies essentially entered 'B' sides as they prepped for that year's RWC. History will show the flanker formerly known as 'Poey', now member for truly dull press releases, single handedly beat the Saffas to end their campaign. And Craig Joubert remembered mid-game he actually hated the French, like most of us do (looking at you Raynal) and handed an undeserved RWC title to the Nearlies.
As for the Rugby Championship, it's almost a rinse & repeat affair with 2011. We last won the RC in 2015, another RWC year, another 'abridged' tournament with another less than full strength opposition. So while the history books will record us as 'winners', the victories were hollow and akin to French kissing your nan. Feels good for a second, but with a side of uncomfortable reality thrown in for good measure.
Roll forward from 2011-2022 and among other calamities, we have lost to Italy for the first time e-v-e-r, suffered a record defeat to the Scots, been beaten 3-0 at home to England, lost a series to Ireland on our soil for the first time, handed back the Tom Richards Cup in 2013 to the FUKIRs and generally snatched regular defeat from the jaws of victory so often, is it any wonder Wallaby fans suffer PTSD? Actually, bugger a brain doctor for those at the top, send some our way, please and bring some dip, this could take a while.
I recall reading the book 'Legacy' a few years back on a flight to hell Darwin about the ABs acknowledging their own mental frailties after their surprise pantsing in Cardiff in the 2007 cup. And don't forget that the 2007 side already had 'Richie' somebody & a wonderful young #10 in Jimmy Carter among its playing stocks. They hired their own brain guru in Gilbert Enoker & it's fair to say they went OKish for the next 10 years or so wouldn't you?
I'm excited about Brian being back as coach; equally, I'm excited that vital issues like sports psychology are finally being addressed. I understand that the history of loss and carnage may not necessarily be upon the shoulders of our current lot, but equally the stench of failure can be hard to remove from the jersey overall. The time is right for these current Wallabies, our Wallabies, to write new chapters, spin a new thread of their own making and forever woven in the jersey.
My gift to you, Corrine. We'll discuss a fee later.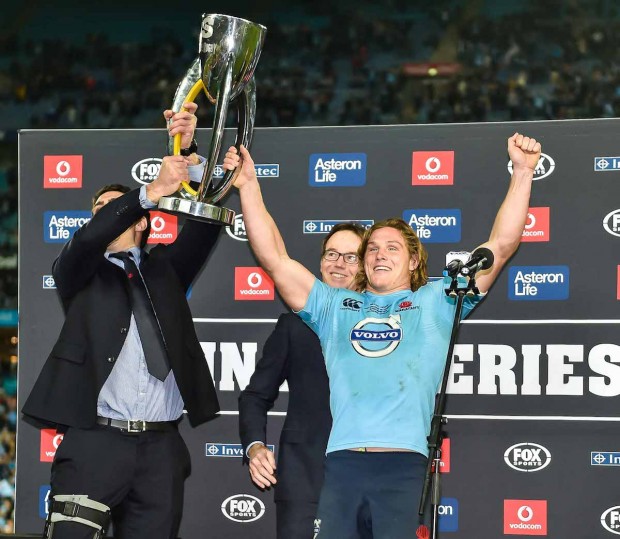 TANTAHLISING PROSPECT.
Fresh from my 6 from 6 in last week's tipping (stop it, you're welcome) it's SRP Round #12 'Fearless Prediction' time. Who plays, who wins and why? Read on, courtesy rugby.com.au oracle, the one, the only William Nathanson.
Super rugby ladder here.
Friday 12 May 5:05 pm AEST – Chiefs v Queensland Reds at Yarrow Stadium, New Plymouth, on Stan Sport
Every rugby follower knows that the Communists suffer severe Ovinaphobia, hence their reticence to be in close proximity to NZ sides and it's no laughing matter. 'Ophobes' as they are known in the trade, tend to display a propensity to go backwards when in a scrum, are scared to tackle, can often be found wandering aimlessly in the backline, like Daugunu in a #13 jumper, or 'The Tin Woodman' in #14. In some documented cases, severe Ovinaphobia has morphed into Achievemephobia and can even prematurely end coaching careers.
Fearless Prediction: Chiefs by plenty
Friday 12 May 7:35 pm AEST – Western Force v Fijian Drua at HBF Park, on Stan Sport
The biggest threat to Fiji this year has been consistency away from home and so it appears again this week in WA, because the only thing stopping the Drua winning this one, will be the Drua. Add in this game will likely decide the respective side's top 8 chances, as they both lose to the Tahs in coming weeks and there is every reason to believe that their seasons are on the line.
The Farce welcome back Dr Tom Robbo to the starting side to stiffen up their stocks, but any team that can role the Saders & Canes in the same year can certainly account for the Force in this one. One side note, how bloody good has Frank Lamani been this year? Fast, fit, cunning, tackles like a loosie and has a complete 9's game & for mine, the form #9 in all of SRP, perhaps even SRP player of the year so far?
Fearless Prediction: Drua by 17.
Saturday 13 May 2:35 pm AEST – Hurricanes v Moana Pasifika at Sky Stadium, on Stan Sport
MP can feel slightly aggrieved about last week's result. Sure the ruling was technically correct, harsh maybe, but correct. However, subsequent replays over those last 5 or so minutes showed a bevvy of equally 'questionable' tactics by the Blues forwards as well. But the ink is dry and the results stand.
Probably doesn't get much easier this week, or does it? The MP side take on a Canes side who were bashed & beaten by the Fijian Bruise Brothers. Factor in travel, the physical toll of the match and the conditions and perhaps, just perhaps, the Canes might be a fraction jaded and off their game? Similarly will MP have a bee in the bonnet over last week's result and you have all the ingredients for an upset don'tcha?
Fearless Prediction: Yes, yes you do. MP by 7.
Saturday 13 May 5:05 pm AEST – Crusaders v Blues at Orangetheory Stadium, on Stan Sport.
Another Kiwi classic on the cards when the Saders host the Blues for game #2 on Saturday. With AB v AB all over the paddock you really don't know where to look! For mine, I'll focus on Red #10 Richie Mo'unga up against Blue #10 Beauden Barrett. Win this contest & you win the match.
For mine BB has taken his game to an even higher plain since mid-way through this season. His game 'vision', temperament, kicking, running et cetera just oozes class, clarity & control. And while it pains me greatly to say it, he is easily the most complete Southern Hemisphere #10 based on this year's form, probably just with his nose in front of 'Spanners' Foley with Mo'unga close at #3rd.
Fearless prediction: One-all for the season at fulltime, with Barrett's Blues by 8.
Saturday 13 May 7:35 pm AEST – NSW Waratahs v Melbourne Rebels at Allianz Stadium, on Stan Sport and the Nine Network
Pivotal match for both sides, another of those 'double point' matches for the victors.
From the outset let me say that I am genuinely surprised to see the Rebs sit where they do on the ladder. Their endeavours and quality of product dished out this season, belies their spot on the ladder. Consistency has been their Achilles heal, that and fading out of games (fitness?) that they were well and truly 'in'. They're a much improved side on years previous, but like any skill, perhaps 'winning' is a skill that needs more practice. But not this week.
The Tahs are perhaps starting to get some momentum and belief. Last week I always had the feeling that they had the Reds measure all game. There was no panic and perhaps less of the frantic 'must score' mentality that has eroded many attacking raids this year. Instead a calmness and clarity around their play. Opportunities were created and duly finished and the final score ultimately flattered the Communists.
This week I expect the Tahs to go route #1 and up the middle of the Rebs before ruthlessly targeting the #13 channel of the Rebs for much reward.
Fearless Prediction: Tahs by 17 and the Rebs season in tatters.
Sunday 14 May 2:35 pm AEST – ACT Brumbies v Highlanders at GIO Stadium, on Stan Sport
Great to see Sunday arvo footy return to Porn Central with the Ponies hosting the Highlanders. With the finals beckoning I can see the Brumbies side rachet up their ruthlessness and really dominate here. Plus, in The Lip's own words, now that he's made the call to go west he's free of distraction and can really focus on leading his pack around park and cause some havoc.
Fearless Prediction: Ponies by 25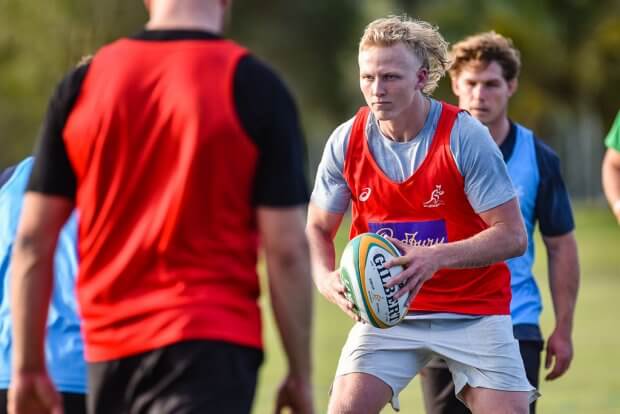 'FLASH' IN THE PAN?
You know, I started hearing rumblings about Carter 'Flash' Gordon a few years back from those G&GR writers who chose to punish themselves and reside in the Queensland People's Republic of Queensland. I heard tall tales & true of a solid kicking game, a big frame for a #10 and a good passing game. Roll forward to 2022 season and the equivalent of a Matt To'omua retirement tour. Flash got a rare start, the side got trounced and what's easier than to blame then a young #10 for the piddle-poor efforts of the collective? Well, nothing, and so it came to pass that Flash spent a year in the shadows, little game time, playing second fiddle in a side that was already playing second fiddle in most matches and all of a sudden, the whispers of 'promise' that once danced on the Queensland breeze disappeared like a fart in a good ol' southerly 'buster'.
2023 arrives, so to a fresh start and the chance to show his wares, lay a stake in the ground & be counted. Perhaps none more so than against the Ponies last up, where to this rugby watcher, he was a clear winner in the 'battle of the #10s', which would usually be about lip gloss, but in this case it was instead for the likely chance to be a Cadbury All Sort come September. Keep in mind, coach Brian was also in the stands and had said, to the effect of: 'local derbies carry more weight at the selection table'.
Noah I thought was good, just that Flash was better, much better. I like that Flash plays 'flatter', defends in the frontline, has a terrific long and short kicking game. He seems to have 'the minerals' too, as he showed when he got absolutely smashed in a legitimate tackle and bounced back to his feet, shaken, but not stirred. And his game management, spatial awareness and ability to put supports into space is sensational. And that left to right pass, wow! Lazarus Cooper is the only other Oz player who could've made that pass.
Plus I like the fact that Flash was under same pressure, as too was Phil Collins, but didn't go looking for a camera with some Seppo, badge thumping, name dropping, BS histrionics when he scored. Indeed I offer you this, imagine Flash Gordon playing behind this current Pony pack (and likely the bulk of the Wallaby RWC pack), now there's a thought to excite.
Did Noah get a fair run under previous coach Donald Rigby? Maybe, maybe not. Does that count for diddly squat now? No sirrrreee Bob. Gordon was good and good again. Flash in the pan? Nope, more like Parisian bound genuine #10 for mine.
FRIDAY'S GOSS WITH HOSS.
Brian picks disciples.
The Wallaby coaching contingent for the RC & Parisian Festival of the Gilbert is now complete, finally!
More from rugby.com.au
Tupou poo-poos Tupou
The big Reds Rebel prop shared a moment of honest introspection with rugby.com.au this week when he owned the fact, in his own words that he hasn't fully delivered on his enormous thighs potential so far with the Wallabies. Fair call, honest and accurate. All Oz rugby fans want the big unit to realise his full potential (unless it's against the Tahs, of course), do that and this whispered 'golden dawn' we've been promised will rain down, possibly making it a 'golden shower' then?
Crap news not confined to Wednesdays.
News breaking last night from someone other than Natho on rugby.com.au (so it might actually be right) that Jordan 'of Nazareth' Petaia, might miss the RWC due to surgery performed Thursday night to correct ligament damage to his right wrist, ruling him out for the remainder of SRP and racing the clock to be fit for the RWC.
While Tom Wright can rightfully lay claim to the Orange #15 jersey, JP was certainly in my RWC squad and definitely in my matchday XXIII thanks to his ability to cover several positions. He's been the Reds best player this year and here's hoping he can recover well and take his place in September.
Go well JP.
'Shut up & carry on'
Great to hear at least one ref say what every other ref would love too. This from rugbypass.com
Pea off.
Good news for Aussie pea blowers 'Gus' Gardner and 'Bez' Berry with confirmation of their appointment for the RWC team of referees. Head & shoulders the two best Aussie refs, even if Bez does sometimes forget where the try line is located on the field (ask Happyman on this one). Congrats Gus & Bez, from all of us on G&GR. Well done & enjoy the experience.
Turning Japanese? It really seems so.
A Frenchmen, a Kiwi, a South African, 6 Australians, 3 Tongans, a Welshmen and 2 Nipponese walk into a bar and the bartender looks up & says: 'Welcome Brave Blossoms'.
Reports from stuff.co.nz that the NZRU and Japanese Rugby have signed a MOU that will see the organisation that lost $47m NZD last year (approx $36.85 AUD) play more tests against the United Nations of Rugby from 2024 to 2027. Let's be frank, how in the name of Shinto are Japan not in the RC and SRP already? That's a real blight on the administrators of our game.
Luv yers all.
Before I sign off today, to all those Mums, Grandmothers, Nans, Nonnas, guardians, caregivers, call it what you bloody well like, but from me & mine of the Ponderosa, have a wonderful Mother's Day this Sunday.
Happy Mother's Day to you all and thank you, it doesn't get said nearly enough. You truly rock!
Until next week
Hoss -out