Greetings, G&GRs, and welcome to Monday's Rugby News! Well, what a curious weekend that was, eh? I mean, there was an Australian winner in every game played this weekend (unlucky, Keith). That's been all but unheard of for quite some time now. Apart from the Super Rugby weekend, news in from Fiji as World Rugby attempts to stabilise their union, a lesson in the law for the Stan commentary and some local referees bringing up the milestones.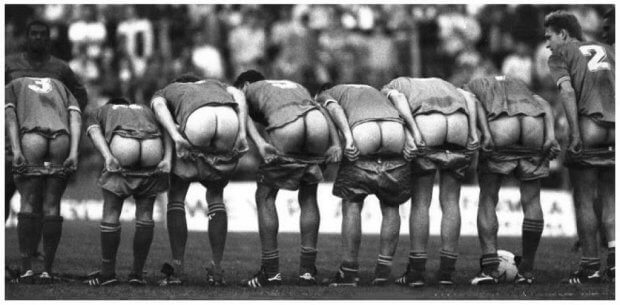 SUPER RUGBY
The Queensland side (allegedly pictured above) really did a double on many of us. Not only was I eating humble pie very early on a Friday night, but they royally fuqed the tips for the weekend. Then again, if you're going to beat a Kiwi side, might as well do it at home when they're on top of the table! Well played lads, I'm glad the roasting you copped between Monday and Friday inspired you all to the level of greatness we knew was possible. 🤥🤥🤥
Don't forget about the Wallaroos v Fijiana test this weekend in a double header at Eastern Suburbs International Stadium (I mean, the SFS).
Results:
Reds def Chiefs – match report here
Force def Drua – match report here
Hurricanes def Moana Pasifika – match report here
Crusaders def Blues – match report here
Waratahs def Rebels – match report here
Brumbies def Highlanders – match report here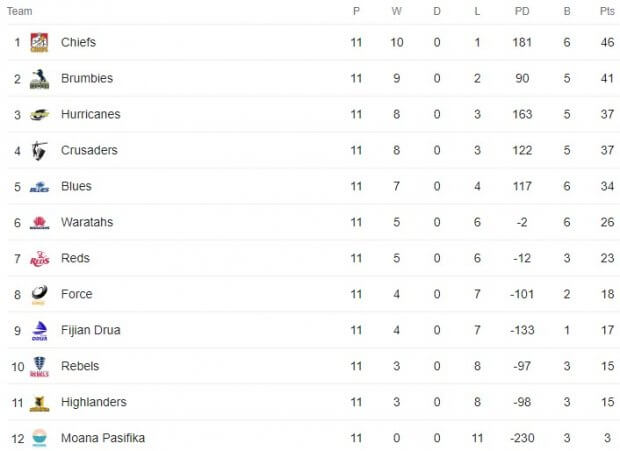 Wallaby winners: Corey Toole's attack 🚀, Tom Wright, Len Ikitau (makes a huge difference), Noah Lolesio, Carter Gordon, Andrew Kellaway, the Reds XXIII but especially Tate, Fraser Wright and Faessler when he came on.
Wallaby losers: Corey Toole's defence (I don't think he's a bad defender, he can't afford to be in 7s, but he's being found out a bit), Nick Frost's defence, Reece Hodge, Michael Hooper (outplayed by Wilkin, until he got cheesed, and was back to being the petulant pest at ruck time), Jordan Uelese – cracked the sads and was hooked soon after. Anyone else?
Italy losers: Monty Ioane, get some of that sticky shit on your hands, lad!
The Reds win from nowhere has certainly saved their season from freefalling and gives them the slightest bit of breathing room coming into the final three games. The Blues at home, Landers and Drua away will test their resolve. The confidence will be there, let's hope the skills are, too!
The Brumbies bonus point gives them some space in second, especially as their closest Kiwi counterparts have matches against each other coming up. Nonetheless, they can't rest on their laurels and ought to keep working on the functionality of their lineout (still a few steals too many for my liking) and their in-close defence. The rest of their game is looking really good.
The Tahs got some extra room from the chasing pack with their win over the Rebels. A home game against the Drua (who continued their shite run outside of the islands), away against the Crusaders and home against Moana, their future is in their hands. Should get two from three, but, which two will they get?
The Force kept their season alive; however, with matches against the top two teams in the next three weeks, their season is on thinner ice than Hoss at the magistrate's court. A win against the Rebels in two weekends may well be the deciding factor as to who makes the finals.
The Rebels. Well, for a team that has promised so much they'll look back on 2023 as the year that wasn't. And I get the frustration as they've genuinely been a decent team. Unfortunately, rugby is an 80 minute sport and they aren't getting the job done. Critical errors and lapses in judgement are absolutely killing them. They're definitely learning the hard way. They have the Highlanders away, Force at home and Ponies away to finish their season. Could win all three on their day, but just as likely to get pantsed in all three games, too.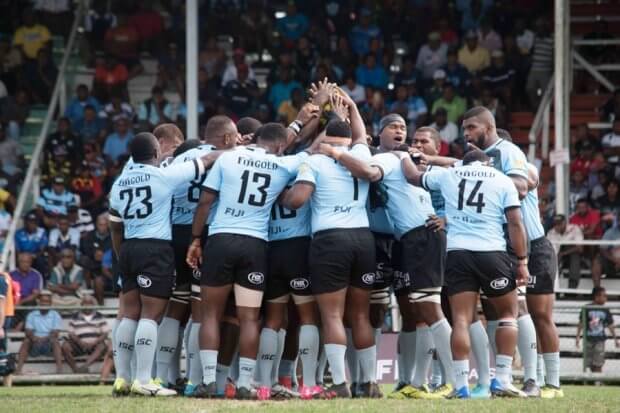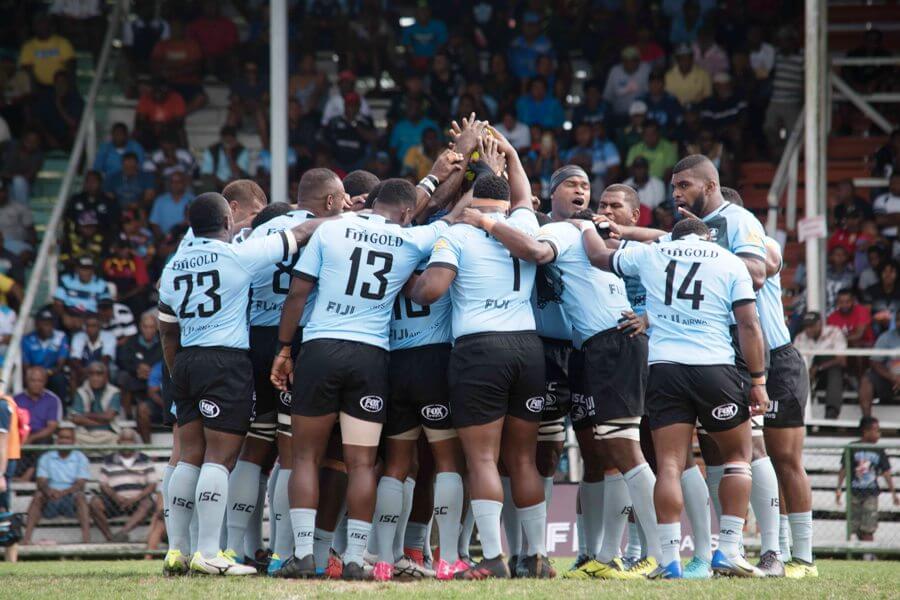 WORLD RUGBY STEPPING IN TO ASSIST FIJI
From Ian Cameron on RugbyPass –
A World Rugby statement reads: "Following recent publicised governance challenges arising within the Fiji Rugby Union (FRU), World Rugby, together with the FRU, the Government of the Republic of Fiji and Fiji Association of Sports and National Olympic Committee (FASANOC), have set out a collaborative roadmap to ensure short-term stability, continuity of current programmes and protect future preparations for major events, while the wider governance topics are addressed on a long-term basis.
I really hope that the intervention of WR is a small step to Fiji getting their shit together. The folks allegedly running the game in Fiji have a lot to answer for, nothing short of blatant corruption, etc. methinks. Such a shame, indeed.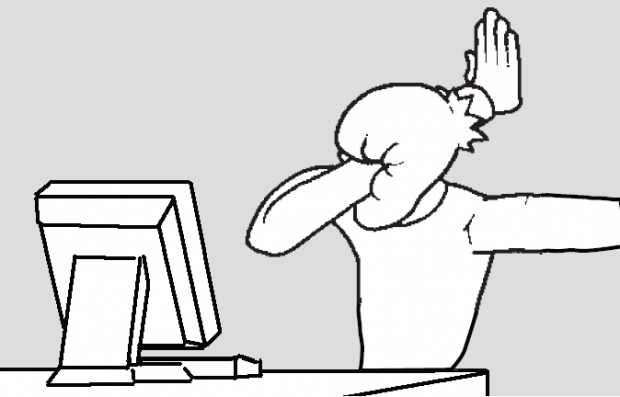 STAN COMMENTARY FAILS AGAIN
On the weekend, I was AR1 for the match of the round for Dewar Shield here in Victoria. About five minutes into the first half, there is a collapsed maul taken in by green. One 'gentleman' decided that he'd seen enough of my obvious bias, blindness and apparent lack of knowledge of the laws. He started going on about the player having to roll away, etc. I did two things: the first is I turned around and offered him my AR flag as he clearly thought he was better. The second was to explain what the law was. His response was, "oh, I didn't know that". I, perhaps rather smart-arse-ingly, came back with, "well, if you don't know the law, don't have a crack at me". He took his chiding and I didn't hear a peep for the rest of the game.
What does this have to do with Stan? Well, there was a line break by Freddie Burns deep in the Ponies defensive 22m. There was an attempted tackle; however, Burns was able to bust through. He got back to his feet until he was tackled just short of the line.
Nek minnut..
The Stan match caller (Andrew Swain I think) started blowing up galore about how the "TMO has to interject", and (my favourite), "there's the inconsistency". What was more ridiculous is that he continued on with his assertions despite Horan and Turinui both saying on air, correctly albeit uncertainly, that "he (Burns) wasn't held". This is the exact sort of amateurism and, dare I say it, anti-referee grandstanding that is unacceptable from a professional viewpoint and totally unwelcome in our game. It is increasingly endemic in the calling of rugby on Stan, which is a dreadful look and should stay in the NRL. Hell, I don't even think Phil Kearns would've got this wrong! Furthermore, this is the sort of commentary that's heard by players around the country. The next thing you know, despite many of them knowing the laws quite well, end up double guessing about situations (sort of like the madness of touch finding kicks and the plane of touch at present).
Now, I'm the first to admit that referees aren't perfect. If I ever come off thinking I had a perfect game, I'll be hanging up my whistle because I'll know then I've lost all my sense. But find me a player who's had a perfect game. I'll wait. Further, I know the laws are more complex than rocket science, but knowing the tackle law is one of the absolute basics!
In the meantime, if you want to gob off at the referees, at the very least be right.
COMMUNITY REFEREE MILESTONES
Stealing an idea from Nutta's player/team of the week here to bring you two local referees who have contributed significantly to their associations. Congratulations to Darren "Jackal" O'Brien of the VRRA (whom you may know as the man responsible for the Cadbury sponsorship of the Wallabies), and Dave Hall of the CCRUR, on achieving significant milestones in premier rugby last weekend. Well done, lads!