Today's rugby news has Brumby movement at the station, Eddie Jones booking a psychologist, wowdy webel Josh Kemeny suspended for three weeks and the latest episode of Cooper Watch.
Nic White and Pete Samu to leave Brumbies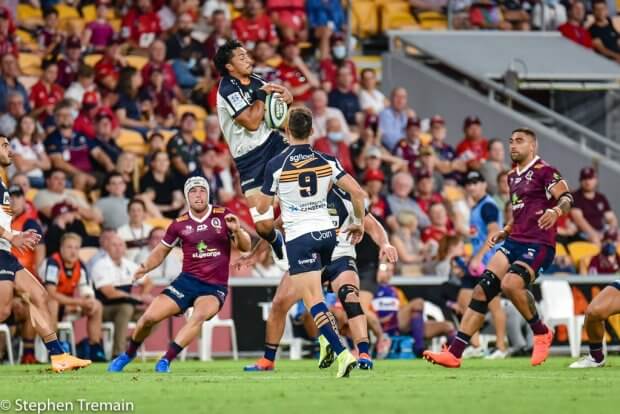 The Western Force have confirmed the signing of Wallabies scrumhalf Nic White for 2024, while Pete Samu has signed a two year deal with French powerhouse Bordeaux from 2024, according to Pravda and Rugbypass and "Parkour*" Nathan Williamson.
[*Range Rover thanks mate]
White's two-year deal will keep him in Australian Rugby until after the British and Irish Lions tour in 2025.
"I couldn't be happier to be sticking around in Australian Rugby," White said in a statement. "There's plenty to look forward to with the Rugby World Cup later this year and I've made no secret of my desire to be involved in the British and Irish Lions Tour in 2025. I'd like to thank everyone at the Brumbies and their supporters for the past four years. It's a really special club and I'll be doing everything I can to make this year a successful one. At the same time, the opportunity to join the Western Force is something that really appealed to me and my family and we're looking forward to getting over there next year."
Samu played his 50th match in Brumbies colours against the Chiefs, and is expected to reach 100 Super Rugby appearances later this season.
"We're disappointed to see Pete and Nic go at the end of the season, but we understand in professional sport, players and people have to make a difficult decision for themselves and their families," the ball of tape holding together coach Stephen Larkham said. "The club made every effort to retain both players past this year, but the reality is there are factors outside of our control as well as the competitive marketplace for players of their calibre that come into play."
Western Force coach Simon Cron said "…we all agreed that we must grow the game here in Western Australia. We need to do as much as possible to help the next stage of players, coaches, and referees. Plenty of kids out there want to be the next Nic White, and the best way to foster this is to meet him and see him in action." "and then go back to their clubs and give their opinions to their game-day assistant referees" Cron didn't add.
Eddie Jones brings in sports psychologist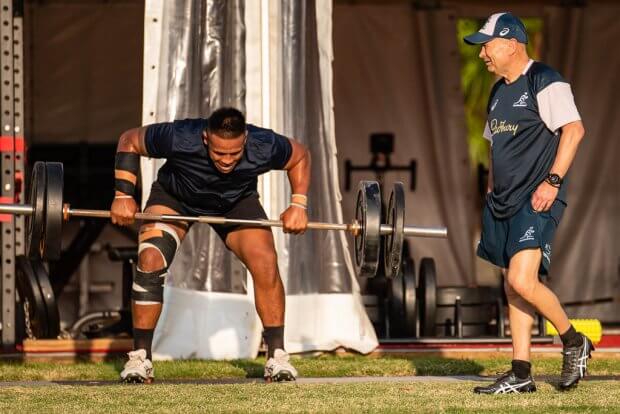 Rugbypass reports that, for last month's Wallabies camp on the Gold Coast, Eddie Jones has brought in sports psychologist Professor Corinne Reid, but for the players rather than the long-suffering Wallaby fans. The West Australian professor helped Australia win hockey gold at the 1996 and 2000 Olympics.
"Chopper" Reid helped England (boo!) to the 2019 Rugby World Cup final. A role which included running honesty sessions which helped the players clear away "baggage" (such as England's disastrous 2015 campaign when they became the first hosts ever to crash out in the pool stages) and improve communication on the field (which is presumably a challenge with those weird dialects like Cockney and Scouse). The result was England powering through to the final in the Tokyo tournament before falling to South Africa.
Ginger Andrew Kellaway said Reid made an impact on the group.
"We've been working with Corinne Reid, who has been fantastic," "She's a very sharp lady, she brings a real edge." She's been fantastic on a personal level and for us as a group, offering insights from her experience, which has been extensive."
The Wallabies lost a number of tests by SFA last year. On the spring tour their biggest losing margin in three games was three points.
The Melbourne Rebels flyer was part of a six-man leadership group who broke away at the camp to speak with Jones. Kellaway said that group, including Michael Hooper, James Slipper, Allan Alaalatoa and Jed Holloway, was anointed by previous Test coach Dave Rennie and he wasn't sure how Jones would proceed.
Jones previously said he was yet to decide what leadership model he would pursue, with the team's longest-serving captain Hooper putting his hand up to resume the role.
Veteran prop Slipper has led the side since Hooper stepped away in Argentina last August for mental health reasons.
Rebels' Josh Kemeny suspended for three weeks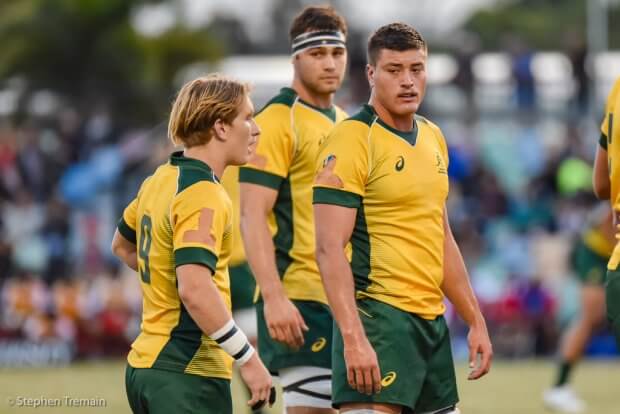 Rugbypass reports that Melbourne Rebels' try-scoring back-rower Josh Kemeny has been suspended for three weeks for a for a late hit on Brumbies centre Len "Bishop Brennan" Ikitau during their Super Rugby Pacific loss to the Brumbies on Sunday. Video of the tackle can be seen here. Please direct all questions about the weird second audio track to Channel 9.
The 24 year old will only return for the last round in a blow to their hopes of pushing into the finals-bound top eight. Kemeny showed his athleticism in their tight 33-26 defeat, charging 30 metres to the tryline to open the scoring. But he was cited for a tackle on Brumbies centre Len Ikitau midway through the first half, although wasn't penalised at the time for the action.
The committee deemed the action warranted a six week ban, which was reduced to three due to Kemeny's record and guilty plea. This means the Sydney-born flanker will miss Saturday's clash with the NSW Waratahs in Sydney, an away match against the Highlanders and their final home game of the season against the Western Force.
Quade Cooper spotted in wild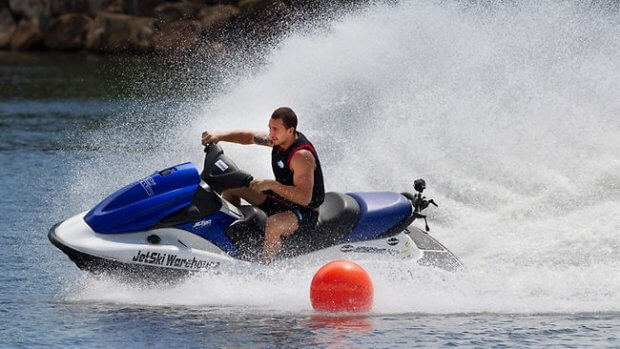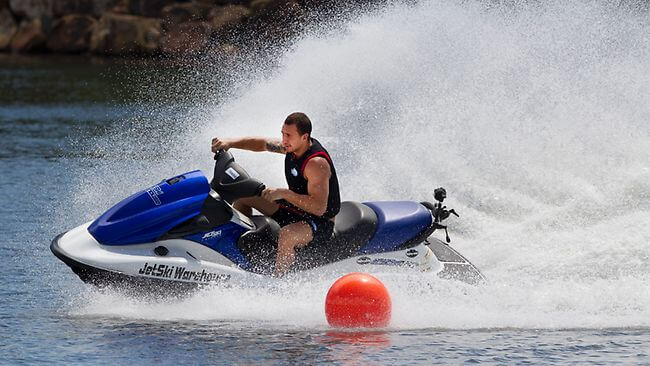 According to Rugbypass: "The 'real' return of Quade Cooper has trumped the brilliance of Israel Folau as Hanazono Kintetsu Liners took an important step towards Division One survival in Japan Rugby League One."
Kintetsu, who had won just once this season, thrashed previously-unbeaten Urayasu D-Rocks (really?) 36-14 in the first leg of their replacement battle, with Cooper's confident hand providing a key difference for a side that had conceded 854 points in 16 games. By the time the 35 year old was withdrawn at halftime to manage his workload, Kintetsu led 19-7, with the pressure on Urayasu such that they had copped two yellow cards.
While only at its halfway stage, the move by Kintetsu coach Yoshitake Mizuma to manipulate the rules by running Cooper out for a minute in the last game of the regular season to ensure his eligibility for the relegation series, appears on-track to be a winner. Deprived of front-foot ball and pinned in their own territory by the tactical acumen of Cooper and ex-Wallabies halfback Will Genia, Urayasu were unable to get Israel Folau into the game until it was too late.