Round 9 Preview!
Spikhaza couldn't get his tips in on time, so I must gleefully announce that the gap between second and third place has grown by even more. RuggasXV went conservative in his Round 8 tips, and his obsession with home field advantage paid off as he tipped 4/4. Toowoomba Grammar let me down on their trip to the Gold Coast, but they'll have a chance to make up for it in Round 9.
From the crowd, 'Mungindigrasshoppers' notched 8/8 over Round 6 and 7, scoring his 6th perfect round from 7 opportunities last week, tipping at an impressive 92%. Linespeed and Rugbygecko lurk not far behind, at 25/28 and 24/28 respectively.
Our Green and Gold Rugby tipping leaderboard currently sits:
1. RuggasXV (27/32, 84%)
2. TheKing (24/32, 75%)
3. Spikhaza (21/32, 65%)
---
Game of the Round: Nudgee College at Toowoomba Grammar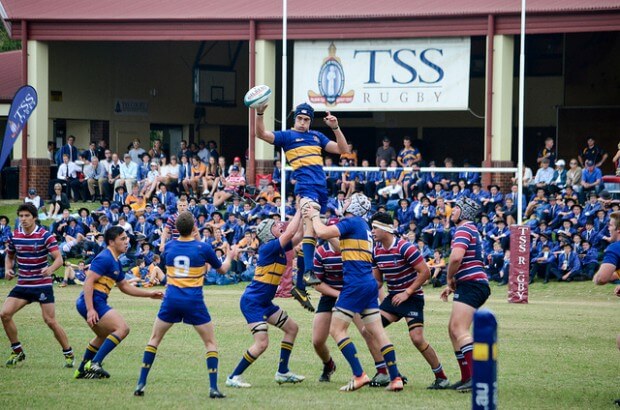 TheKing: These two sides are some of the best in the GPS defensively, but Nudgee brings superior firepower to the table in this clash up the range. Toowoomba are supremely capable of defending their house, losing only the 1 game at home to Churchie in the entire season.
I'm excited for match ups between Toowoomba 6 Jimmy Gordon and Nudgee 8 Reece Hewat in the line outs, as well as Toowoomba's heavyweight front row against a Nudgee row led by Australian Schoolboy Loosehead Gavin Luka (packing at tight head).
If Toowoomba's forwards can make positive tackles on Nudgee's one out runners early I wouldn't be shocked if Nudgee were starved of points in the first, especially considering the loss  of gun flyhalf Liam Moseley through injury. Nudgee's class will show in the end though, and several late tries will decide this game in the Butcher Stripes favour.
Spikhaza:
RuggasXV:
---
Churchie at Gregory Terrace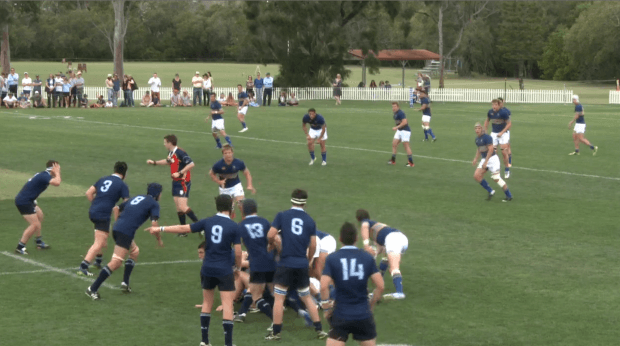 TheKing: Oh my gosh. Gregory Terrace have had their most disappointing First XV season in donkeys years. Though not their worst ever results, the disappointment stings the most because of the talent this side had. With a squad boasting Queensland flyhalf Alex Horan as well as a string of dynamic footballers laced throughout the team, Terracians were expecting a Top 3 finish at least.  Saturday will be ugly, readers, but not as ugly as last week
Churchie are hitting their straps, and in Kalyn Ponga's final game for the school I imagine Churchie will put on a show.
Spikhaza:
RuggasXV:
---
Brisbane Boys College at Ipswich Grammar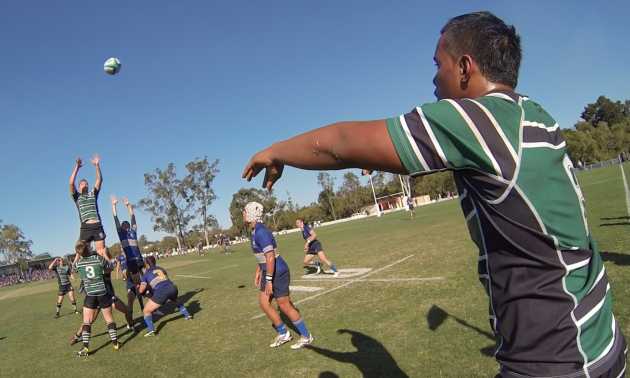 TheKing: With BBC fresh after a bye week, and coming off two good wins in a row this might be the most exciting game of the season for those in the Green White Black.
Ipswich's powerful forward pack will be without Number 8 Harry Douglas as well as their Captain, Aussie Schoolboy Prop Shambeckler Vui, after being suspended for a hard challenge on Nudgee flyhalf Liam Moseley the week before. Vui's replacement Josvyn Sokimi is no mug, though – he played Queensland I Schoolboys off the bench as a replacement for Vui. Meanwhile, BBC will be missing Queensland I representatives Jack Farrell and Darcy Tai'mua-Swain at openside and lock respectively, as well as gun* number 8, Ben Gunter (*sorry, had to), and inside centre Jerumi Nanai.
That's a lot of quality to be missing when taking on one of the competitions more effective teams. Ipswich will get it down on the lovely new Brassall fields
Spikhaza:
RuggasXV:
---
The Southport School at Brisbane Grammar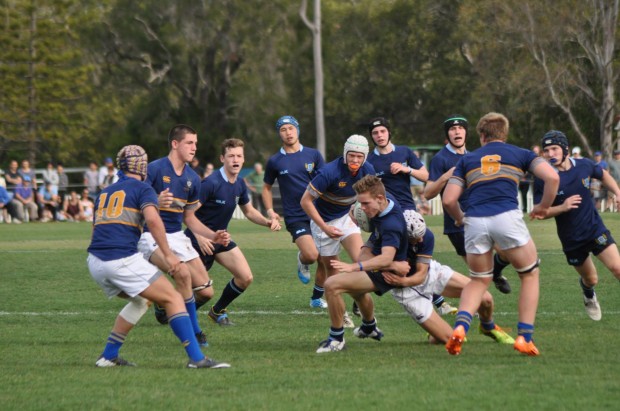 TheKing: A note to those not in the know, this game will be played on Friday the 18th at 12:15 pm.
Southport might play nice and let Grammar off with a 30 point beating, but I wouldn't count on it. Southport should have some returning players from injury, and will look to finish their season strongly to hold on to a podium finish.
Spikhaza:
RuggasXV:
---
To join the GPS 2014 tipping comp, please follow this link to http://mysportstips.net/. It's not too late!
Comp Number – 10403
Comp Password – rugby
Skip ahead for our Match Reports of last weekends fixtures. Enjoy!