With the fifth win out of five games the Melbourne Rising are 10 points abreast of the second placed NSW Country Eagles and there is no sign of slowing down.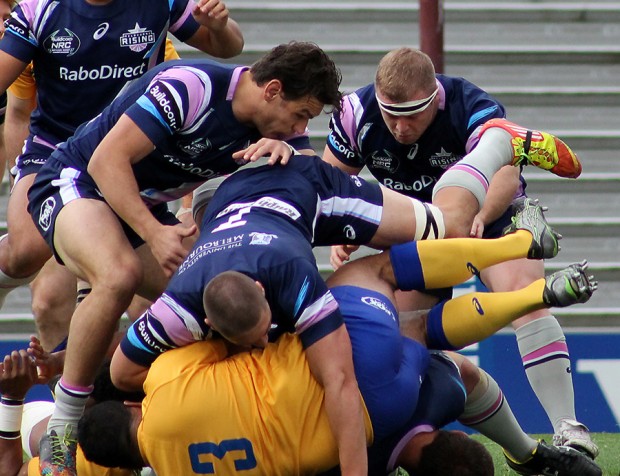 On Saturday the Rising travelled to Orange to play the Eagles, in what should have been an even mastchup, but the game was a no contest. Even suffering two yellow cards in the 80 minutes of play, the Melbourne outfit went back home with a 37 – 16 bonus point win.
Behind the Rising all other teams have had ups and downs, but none has shown anything near the same level of consistency. The other three teams which have looked like contenders; the Vikings, the Rays and the Stars, have all disappointed the fans. The Canberra Vikings managed only a 37 all draw against the winless Stars on Saturday, the Rays have won their two last games but they started the season too slow.
The Rising will host the Vikings on Thursday in their second televised match of the season. The short turn around could be the only hope for the visitors, given that Sean Hedger stuck pretty much with the same team for the first five games. A little of fatigue may help the Vikings in what look like an impossible game to win.
In any case, the NRC has so far shown to be what every rugby fan was hoping for – the right platform to inject new talent  and the opportunity for less exposed Super Rugby players to prove their case for a position in the starting XV. Many young players have had the chance to emerge and show their skills at national level and there is no doubt that in four or five years time we will look back at the NRC and we will remember the first time we saw the face of that wallaby.