Friday's rugby news has Hunt's punishment, a very zen Matt Giteau, Ashley-Cooper injured and Steve Hansen lamenting boring rugby.
---
Hunt punishment handed down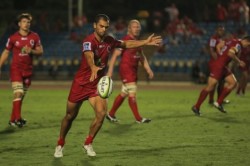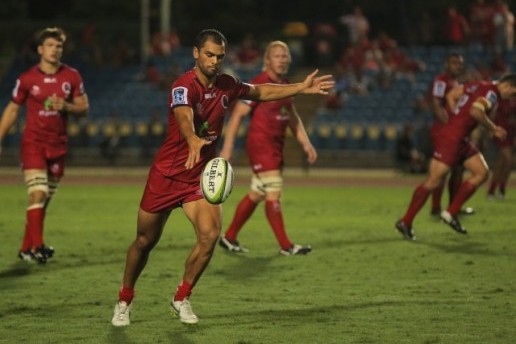 Karmichael Hunt has been suspended for six weeks and fined $30,000 by the ARU and Queensland Rugby Union (QRU) after pleading guilty in court to four counts of possession of a prohibited drug. The Reds playmaker appeared in Southport Magistrates Court on Thursday and was given a $2,500 fine, along with a requirement to undergo a treatment program and a targeted drug testing program.
"I intend to work through the education and rehabilitation program and will return to the game in a way that sends a clear message to sports fans of all ages that the use of illicit substances has no place in sport," Hunt said, with ARU boss Bill Pulver emphasising that the sanction was appropriate to maintain the integrity of the game.
Giteau in rightful place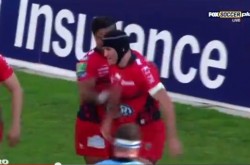 Former Wallaby Matt Giteau has emphasised that his time in France has removed his bitterness at being suddenly dropped from the Australian squad in 2011. While Giteau said he was jaded when his relationship with former Test coach Robbie Deans broke down, the former ACT Brumbies captain said he had "no right to feel that way" and that family and a fresh start at Toulon had given him new perspective.
Since moving abroad, Giteau has been awarded Europe's top player last year while helping Toulon win multiple titles. He has revealed that his three-year, $1.5 million per season Toulon deal will likely be the last deal of his career, ruling out any hopes of a Super Rugby comeback.
AAC to miss Reds clash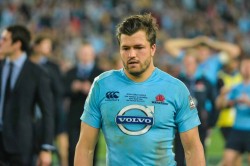 A mystery condition has seen Adam Ashley-Cooper ruled out against the Reds this weekend. Ashley-Cooper was  suffering from a condition called Baker's cyst – a swelling of the muscle behind the knee, but the Waratahs medical team have been stumped by the recovery protocol after the cyst burst.
"We don't know what the prognosis is… is he going to come good in one week or maybe four weeks? There is not a lot of information about how we go forward," Waratahs assistant coach Daryl Gibson said. Matt Carraro will start in the 13 jersey for Saturday's game with the Reds, with Peter Betham on the right wing
Hansen calls for attacking rugby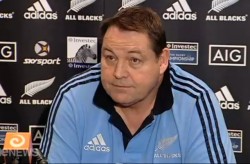 All Blacks coach Steve Hansen has slammed the state of international rugby, classing it boring and claiming not enough tries are scored. With just over six months remaining until the Rugby World Cup kicks off, Hansen said the quality of the game was lacking ahead of the sport's pinnacle event.
He also emphasised that it was the role of coaches, as well as referees, to stop ruck infringements and continual offsides on the defensive line. "If we want to encourage people to watch the game, then scoring tries is what does that. We can get blinded by a loyalty to our team or we can say to ourselves, 'Is this really the game we want?,' Hansen said.