This will be the first of a (hopefully) weekly little article, with the aim of bringing you the top five reasons to get out to see some Brisbane Premier Club rugby this weekend. The season kicks off this Saturday so let's jump straight to it.  
---
1. Feel the intimacy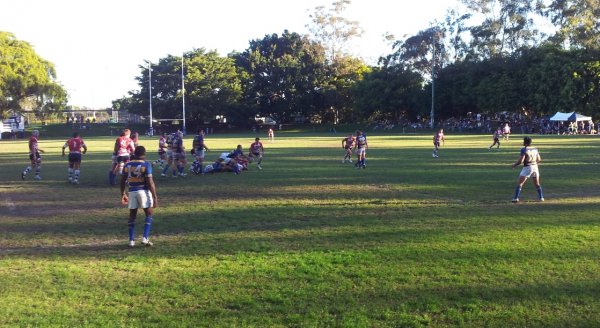 Don't get me wrong. I love a Reds match at Suncorp Stadium. The big screens. The door-to-door public transport. The music. But there's nothing quite like suburban footy, even at the Premier level. Get over the fact that, unless you have your own secret spot, the challenge of finding a park near the ground may be tougher than the confrontation on the pitch. It is just such a more intimate experience. Intimate because you'll be standing basically on the side-line. Intimate because you can hear, nay, feel the contact. Intimate because you will most likely know the person selling the beers or flipping the burgers. Intimate because you can relocate in the 2nd half once the sun gets in your eyes. These clubs put a lot of effort into their match day experience, because it means so much to them financially, so get down and soak it up.
2. Tongan Thor has landed.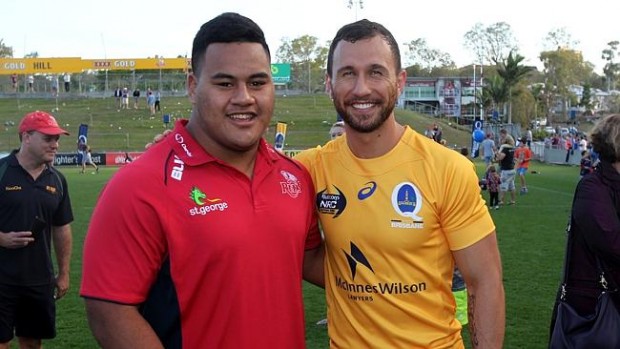 One of the big questions around the signing of Taniela Tupou (aka the Tongan Thor), once peopled copped to the fact he wouldn't be thrown into the Reds front row was, first, where he would play club footy and, secondly, at what level. Appropriately Taniela will join his brother, Criff, at Brothers. It's a fantastic opportunity for him to learn from one of the best scrum coaches around in Anthony Mathison. As to what level, whether he would play Premier Colts or get thrown straight in to Premier Grade –  well now that's been answered. Tupou has been selected at Tight Head Prop in Premier Grade against Wests this weekend, forming a pretty damn impressive front row unit together with Adam Bennie at Loose Head and Matt Mafi at hooker. Get down to Sedgman Oval and check him out.
3. University Challenge

A battle between the reigning premiers against one of the cellar dwellers from last season shouldn't ordinarily draw much interest. But this one carries much intrigue. Whilst it is always worth the trip to see how a Premiership winning team backs up, it is just as worthwhile to watch the mighty Red Heavies play at any time. They have one of the most well drilled and skilled club rugby sides in the country and will once again be a lot of people's favourites to win the comp this year. Bond University, who didn't threaten as a finals candidate in 2014, have restructured and refocussed their rugby program this year. The appointment of Sean Hedger as head coach, fresh from his position as Coach of the high flying Melbourne Rising in the NRC, is a fair indication as to how seriously the Gold Coast program is taking rugby this season. How will it pan out? It's fair to say their first game this weekend at St.Lucia will be a decent indication.
 4. Match of the Round – Great Southern Derby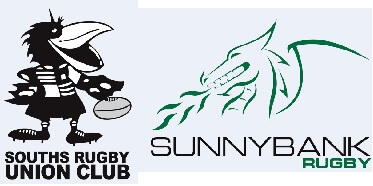 The battle of the 'Southlands', at Oldmac Oval (Sunnybank), has been designated with official QRU Match of the Round status. And why not? Old rivalries die hard, and the geographic proximity of these clubs alone is enough to spur the intensity of battle. Individually the clubs have heaps to play for, particularly Sunnybank who scrapped their way to the Premier Rugby Grand Final last year, only to lose to Uni via a last minute penalty goal. Souths have done a fair bit of rebuilding over recent years, and it has continued this off-season with significant changes at the club. The Magpie faithful are crying out for another shot at the Hospitals Cup and hope that, thanks to some new faces in 2015, they may have a shot. Recent Reds debutant Tom Murday will turn out for Souths at lock, and his battle with a hefty looking 'Bank pack will be worth the trip to Oldman alone.
5. Coaching Roundabout.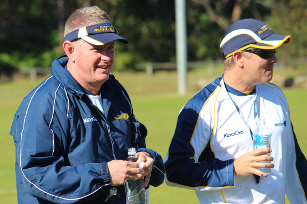 It's been quite the off-season in club-land with a number of new coaches appearing at training fields across Brisbane. Ironically the club that has been central to all the change, GPS, have the bye this week. Expect their new coach, Todd Dammers (with coaching experience in Japan and at Sydney University), to be out there analysing his upcoming opponents. The Dammers appointment at GPS has seen repercussions elsewhere as previous GPS coaches Nick Fogarty and Brett Piccone have taken up Head Coaching roles at Norths and Souths respectively. Throw in the highly respected Hedger down the Coast, and Tim Sampson at Easts, it will be fascinating to see how these clubs adjust to the changes at the helm.
---
The games this round are:
Sunnybank v Souths, Oldmac Oval, 3:20pm
Norths v Easts, Hugh Courtney Oval, 3:20pm
University of Queensland v Bond University, St Lucia, 3:20pm
Wests v Brothers, Sedgman Oval, 3:20pm
GPS – Bye