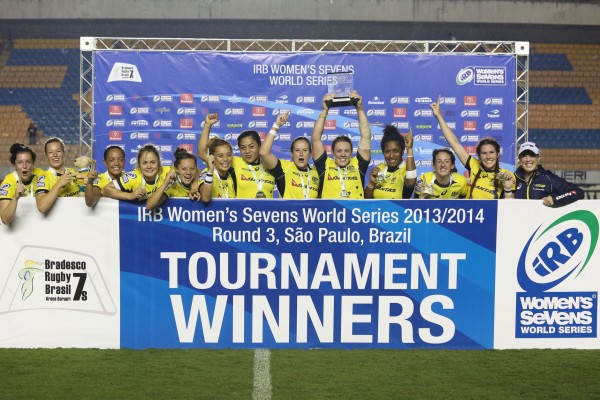 Did you know that today was International Woman's Day? For many I expect it will be just another Friday with the focus on the battles of the rugby field this weekend. With the junior and senior club rugby season commencing, and with the Super Rugby season steaming ahead, it's a tough call to draw us blokes away from the action that will happen on the pitch this weekend.

But it seems a battle women are quite familiar with facing – that of drawing attention to their own capabilities. It's a shame we even need a day like this and as much as I'd like to think that my daughter will grow up in a world where she receives the same opportunities, rights and recognition as her three older brothers, the very fact we have this day would indicate that may not be the case.
So! I wanted to use the significance of a day such as this to remember an oft overlooked and regularly undervalued key stakeholder of our game. Women.
I suspect this International Women's Day will fly under the radar of the ARU, other than perhaps a social media post or two. This is a great shame because if I was a female rugby fan, I'd probably feel a little alienated at the moment.
Without rehashing (again) much of what happened towards the end of last year's Rugby Championship, we need to recognise and respect how much damage it inflicted on many of the women involved in rugby. The women I speak to feel hurt and betrayed by the game itself.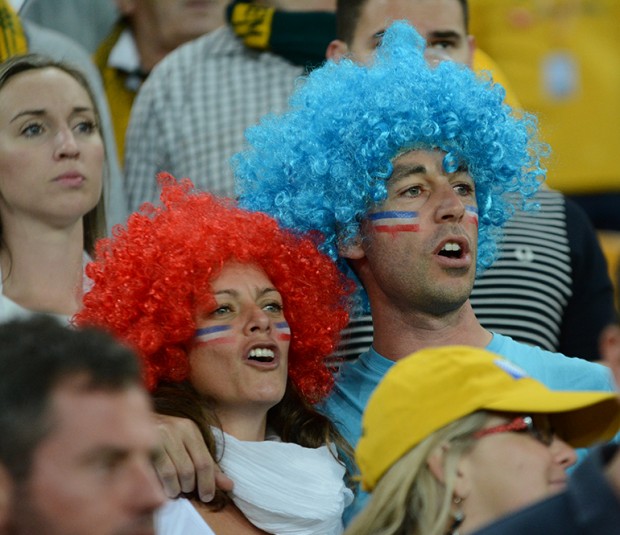 And this is a great shame because the ARU has so many reasons to be shouting from the roof tops about women in rugby.
Women's Rugby
Let's start with the elite level where I don't think it is unfair to suggest that the Aussie Women's 7s team is our best national team at the moment. Let's dwell on that for a moment. You really can't consider the Wallabies on that scale, fresh off the back of a fairly dire 2014 season whilst Under 20s team have been disappointing for quite a number of years.
Our Women's 7s team  are much more consistent than the Men's 7s team, currently sitting a smidge behind New Zealand on the world standings.  They also have, at least with me, more recognisable players than the men's team.
Through some really clever and targeted development work, the Women's squad is chock full of absolute guns on the rugby field. If you are so naive that you don't know the names such as Charlotte Caslick, Ellia Green and Emilee Cherry, then do yourself a Molly Meldrum and google them. Youtube them. Tweet them if you like (@CharlieCaslick, @GeezyGreen & @emilee_cherry ). Whatever you do, show them the respect they deserve by getting to know just how good they are. Because they are world class.
By why wouldn't you be so naïve? It's not as if these players, or this team, have the profile they deserve. The challenges of getting more female sport on television have been around for ages, and right now the ARU is just trying to get any rugby on the TV.  The ARU do have some passionate staff doing their best to push the story, but so much more could be done if driven from a higher level. How about the Aussie Women's 7s team playing a game before a Bledisloe Cup? What an opportunity to showcase these elite athletes? Who knows, it might even sell a few more tickets too…
Whilst some may argue that 7s isn't the traditional version of the game, and discount their performances because  they aren't playing 15s, well it's time to realise that its a whole new world. The opportunity for rugby in Australia to reach a wider  market, both players and spectators, is through 7s. 'Come play rugby  where you can win an Olympic Gold Medal'. You can't do that in netball! The Rio Olympics will be a huge occasion and we will be one of Australia's legitimate gold medal opportunities. Back that up with it being a Commonwealth Games sport on the Gold Coast for the first time in 2018, and the chance to build a strong profile for this team are immense.
Many of the states, working with the ARU, are doing some tremendous  development work at schools and youth level. The recent National Championships in 7s (including the National Youth 7s) provides a legitimate development pathway for girls into the sport. It was a fantastic initiative and one that could provide a wealth of talent for years to come.
So there is some work happening on encouraging girls and women into the game, but it is only just the beginning. If we want to keep them in the game, we need to ensure we have a culture that is open and welcoming to all.
So let's start by having a look at the bigger picture and recognise all the other ways our sport benefits from some very important women.
Women IN Rugby
It all starts at that grassroots level. Drop in at any local rugby ground on a Friday night, as the kids from 6 to 16 are training away, and it shows you just how involved women are in the sport. Whilst there are a handful of women on the boards of our professional rugby teams in Australia, there are thousands of them intricately involved in the operations of the clubs across Australia – helping to protect and strengthen the basis of the future of our game. Whether it is as committee members, coaches, managers, referees, providing the oranges or just plain old driving their kid across the city to get them to their next game. Mums, grandmothers, sisters, aunts, daughters – they are a critical live blood of our sport.
They don't disappear at senior club footy either and clubs need to do more than just holding the occasional 'ladies day'. Sure the players are meant to supposedly more independent; but let's not forget the support they get from their ever loving mums and loyal girlfriends. It's hard to argue against how appealing the environment would be at a club that is inclusive and welcoming of females, rather than stoically remaining and 'old boys network'. And let's not forget the female trainers, physios and doctors who brave the aroma of urinals, farts and nervous vomits to ensure tightly-packed, sweaty, odorous players are strapped and their cuts and grazes are seen to.
What about the coaches and managers who give up so much of their time, for little or no currency reward. I know of many with young families and to think of the support they are receiving from their partners for something that is only a little more than a hobby for their man, is largely unappreciated.
To paraphrase – next to every successful man is a successful and supportive woman. How's the challenge of running a family whilst also trying to support the man whose team has just suffered a 30 point drubbing on the weekend! But again, often unrecognised.
But of course woman are involved in so many aspects of the game, including match officials and the medical team. From an administration level of our game, there are numerous high functioning women are each of the organisations. There does however remain this seemingly global challenge of ensuring opportunities come for senior management jobs, executive positions and board roles.
Which leads us to the question – are we opening enough as a sport? Do we encourage and facilitate such opportunities? I am sure the answer, on the face of it, will be a big yes. But how much are we really doing? There was a time not too long ago when Australian Rugby was seen as the innovators or world rugby, largely on-field but also off. At the moment one gets the sense that we are really playing catch up footy with regards to opportunities and recognition of women.
So what other way is there to finish such an article than to recognise the woman who supported my rugby 'career. It must start with my mum, who was one of these women who supported a husband who was a high level coach – she was both my mother, but the surrogate mother of 15-30 grown men for most of winter. My three sisters too, who had to grow up in such a rugby oriented household despite females outnumbering the males by a factor of 200%! They never wavered in supporting me in my completely unimpressive rugby playing career.
My wife the same, who came on board when I was playing 3rd grade sub-districts in Sydney and continued to humour my Saturday (and Saturday night) routine all season long. And who, when suffering a career ending dislocated shoulder mucking around playing Golden Oldies, never once scoffed at my attempts to remain in-touch with my youth.  Even these days she manages to clear out the living room of squabbling children once a week to allow me to host the G&GR podcast. Never questions, just supports.
To all those other mums who acted as runners, registrars, nurses, taxi drivers, coaches and managers throughout my 30-odd years of playing.
To the likes of Karen, Amanda, Lou, Jess, Michelle, Di, Liv, et al who I've worked with in rugby from a more professional perspective. Each of whom had a passion for growing the game and showcasing it at its very best.
To Ellia Green for this:
oh and Nicole Beck for this (which I think remains the greatest tackle I have seen on a rugby field)
To you all I say thank you for all you have done to enhance my rugby enjoyment.
I hope that all rugby fans can take a moment to recognise and celebrate the women who play a key role in your rugby participation. #MakeItHappen