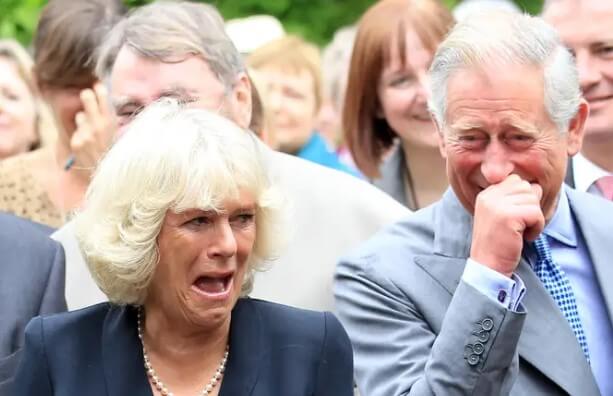 'Hear ye, hear ye, by royal decree Friday's Rugby News special 'Coronation Edition' hath arrived & from now until perpetuity, to be heralded across the Commonwealth as the best G&GR Friday Rugby News in the world.
Welcome commoners, peasants & general rugby riff-raff to Friday's Rugby News. In a week with so much happening I can barely keep up. 'Star Wars Day' yesterday, King Chuck's anointment tomorrow and enough rugby news to keep even Prince 'Randy Andy' otherwise preoccupied.
Today let's put our focus squarely on the clash of the season to date, the Blue Bloods of NSW v the Communist agitators up north, the Queensland People's Republic of Queensland (QPRQ) Reds, in 'What he said'. Take a deep dive into the battle within the battle in 'The King & I'. Preview the games that don't really matter in SRP Round #11 in 'Who Really Cares?'. Take a close look at Lex Marinos departure in 'Let slip the dogs at Roar'. Look at this weekend's SRW Final in 'Wonder Women'. And place the crown atop today's offering with Friday's Goss with Hoss, soon to be confirmed an honorary member of the Privy Council.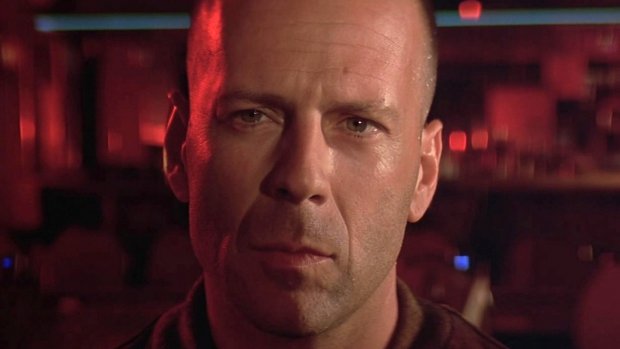 WHAT HE SAID.
Stock the fridge and restring the banjo, for this weekend nothing else matters as the Blue Bloods of NSW head deep into banjo territory of Townsville, for over 50 years putting the 'F' into 'FNQ'. It's the QPRQ Communistas v NSW Waratahs.
With the Reds 6th on the ladder on 19 points and the Tahs 7th on 17 points and with four other sides also in touch with a finals spot, the real action on the SRP ladder (here) is from positions #5 to #8, with any number of permutations to unfold before our eyes over coming weeks. Win this game and you're largely in charge of your own destiny. Lose and you're at the mercy of other results and in a very precarious position.
It's fair to say that both starting front rows are lacking some regulars to long term injury and probably cancel each other out. Both sides are without their largish and regular bovine starters, Nella The Abattoir Tupou & Angus The Bull Bell. The back five are both well served with size and skill and work ethic. To that end it surprises me that there isn't more acclaim and higher honours for Liam Wright, the guy is every inch a rugby player. Does his work well every match, genuine lineout skills, good in the tight, very good leader and as Nutta said last week, very 'Fardyesque'. I know he's had injuries, but he wouldn't be out of place on the plane in September.
Respective #9s, Joe Dirt & The Commissioner are likely auditioning for the third halfback gig at the RWC behind The Lip & Lonergan. Win this battle and start practising your French I'd reckon.
At #10 the clock is ticking for Ben Donaldson whose form has been MIA all season. Aspects of his year at #10 have been, as my three ex wives would say, 'extremely underwhelming', or as current Mrs Hoss might say, 'is that it'? His only saving grace this week is that he's up against an inexperienced #10 in Creighton.
JOC's guile and rugby brain will be needed to help spark the wider channels, but Josh 'No' Flook is a player on the rise and Jordan of Nazareth has been sublime & understated this year. Vunivalu, while improved, looks as flaky as old lead paint and look for him to be exploited by Perese & Foketi with Pietsch to have a field day on his left wing.
So, for all of that, just where is this game won or lost? Simples. I reckon the Tahs bench is stronger and they edge the Reds as a collective across the #4 – #8 jumpers. The battle of Gleeson v Wilson will be enthralling too. Just on that front Dirty Harry needs to play out of his skin. With Eddie Jones picking others ahead of him the field just got even more competitive with Isi Naisarani making his return this week for the Farce. Dirty Harry must make a statement as he is likely slipped behind Sideshow Bob Valetini & Gleeson for the #8 jumper.
Fearless Prediction: Close for much of the game, then Tahs to kick away. Tahs by 13
REDS (1-15): Sef Fa'agase, Matt Faessler, Zane Nonggorr, Connor Vest, Ryan Smith, Liam Wright (co-c), Fraser McReight, Harry Wilson, Tate McDermott (c), Lawson Creighton, Jock Campbell, James O'Connor, Josh Flook, Suliasi Vunivalu, Jordan Petaia
RESERVES: Richie Asiata, George Blake, Peni Ravai, Angus Blyth, Seru Uru, Kalani Thomas, Tom Lynagh, Filipo Daugunu
WARATAHS (1-15): Te Tera Faulkner, Dave Porecki, Harry Johnson-Holmes, Jed Holloway, Hugh Sinclair, Taleni Seu, Michael Hooper, Langi Gleeson, Jake Gordon (c), Ben Donaldson, Dylan Pietsch, Lalakai Foketi, Izaia Perese, Mark Nawaqanitawase, Max Jorgensen
RESERVES: Mahe Vailanu, Nephi Leatigaga, Daniel Botha, Will Harris, Charlie Gamble, Harrison Goddard, Joey Walton, Harry Wilson
Referee: Angus Gardner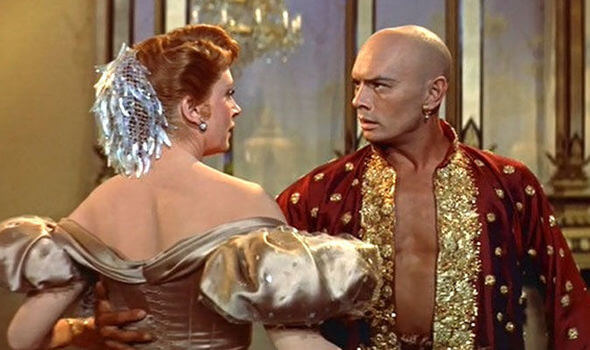 THE KING & I.
Now the more astute among you will note there's an obvious 'head to head' not listed above, one 'Deborah Kerr' (as Roy & HG once called Alfie Langer) or Fraser McReight and His Royal Rugby Majesty 'King' Michael Hooper.
History is littered with tales of young usurpers, with limited credentials, trying to overthrow much loved leaders. Think Richard III and the 'Princes in the Tower', Rudd-Gillard-Rudd and Rocky's I-V. But let's be honest, most end in brutal, blood-soaked defeat, and so it will be for Deborah Kerr this weekend in the game within the game against King Michael.
Deborah is not without his abilities. Fit, big engine, quick, good link player and good for a few turnovers each game. But apart from that, just what does he offer? Exactly, 'nothing'. And besides, he's up against probably the best #7 to ever play the game in Oz. So good in fact, that the member for Fyshwick, Senator Dave, had to shift to Wallaby #8 to accommodate King Michael's undoubted skillset. Besides, nobody reads the game better than his Royal Sevenness, nobody is fitter, nobody works harder on and off the ball and for all that Deborah offers, King Michael does too, but with experience and leadership as a cherry on top.
There's much to look for this weekend across this clash and the game will turn on one or two pivotal moments and I can tell you now, the architect of these moments will not be Deborah Kerr, but His Royal Tahness, King Michael, first of his name, leader of men, player of legend, best #7 of our time and victor on the FNQ field of battle. Et cetera, et cetera, et cetera.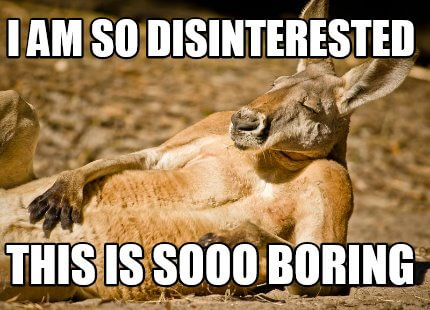 WHO REALLY CARES?
It's round #11 of SRP again & crystal ball time. Let's look at who wins & why. All teams, times & coverage courtesy rugby.com.au supremo Mr N Williamson.
Friday 5 May 5:05 pm AEST – Highlanders v Chiefs at Forsyth Barr Stadium, ad-free, on Stan Sport
Last week the Chiefs beat the Crusaders for the second time this season, yep twice they've pantsed the south island Lords in a single year. They are unbeaten for the season and I can't see the Highlanders troubling them for this one.
Fearless Prediction: Chiefs by 21.
Saturday 6 May 12:05 pm AEST – Fijian Drua v Hurricanes at HCF Bank Stadium, on Stan Sport
Drua are at home again with forecasts of 138% humidity for this Saturday. Will off field FRU distractions impact the Drua? Will the crowd lift them enough to beat a very good Canes side?
Fearless Prediction: Drua by 3 just to annoy KARL
Saturday 6 May 2:35 pm AEST – Crusaders v Western Force at Orange Theory Stadium, on Stan Sport
Crusaders were well beaten last week in a very fuzical incounter wuth thu Chuffs and have a few players out/rested for this one and I'd love to pick the Farce. But, the Farce still don't know who their #10 is, Dr Robbo is out and they just don't have the firepower to get one over the Saders.
Fearless Prediction: Saders by plenty
Saturday 6 May 5:05 pm AEST – Blues v Moana Pasifika at Eden Park, on Stan Sport.
Blues by lots.
Fearless prediction: See above
Sunday 7 May 2:35 pm AEST – Melbourne Rebels v ACT Brumbies at AAMI Park, on Stan Sport
What a fantastic way to farewell the weekend with a Sunday afternoon fixture. Boy, the Ponies side looks nearly international strength. They're settled, largely injury free and can rightfully feel stiffed last week against the Canes, where there were two clear & obvious 'non calls' that lead to two Canes tries. To their credit, the Ponies haven't said a word about them and just got back to work. The ACT pack could go toe-to-toe with most international packs. Their backs are well drilled, dangerous, yet composed and have pace to burn and the return of Steve Larkham has seen the Ponies take it up a notch, to the point they are as enjoyable to watch as the great Brumbies sides of the early 2000s and that's no mean feat.
For The Scum, they are much improved this year and aren't without their own threats. But mono a mono the Ponies have them more than covered.
Fearless Prediction: Brumbies by 17.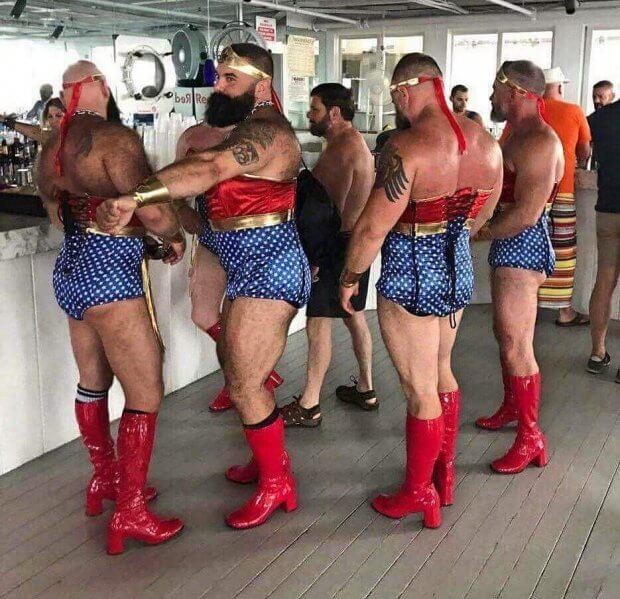 WONDER WOMEN.
Reds v Fijiana Drua, Saturday May 06th LIVE on Stan Sport and 9Gem, with coverage starting from 4:30 pm (AEST).
Team details courtesy rugby.com.au
Well after a slightly predictable regular season, the semi-finals of SRW produced one large upset, based on previous form, with the Fijiana Drua beating the Tahs ladies 20-17 and this after the Tahs had lead 17-0 at one stage and dropped the ball twice over the Drua's try line. Goes to show how dangerous the Drua can be. All season they looked disjointed and uninterested, but when their game 'clicks' it sure as shite 'clicks'.
The Queensland team also had a closer run thing then predicted beating the Brumbies 23-20 to secure their spot in the final. The female communists were consistently strong this year, narrowly missing out against the Tahs during regular season and have improved consistently to deserve a spot in the final.
Great to see this game played in Townsville before the Reds v Tahs SRP match and here's hoping for a good crowd and some good footy.
Fearless Prediction: Form and the head says 'Red', but if thoise Fijians find their groove, look out. Ahhh, bugger it, gotta let the Reds win at least one up north. Reds by 9 in a high scoring affair.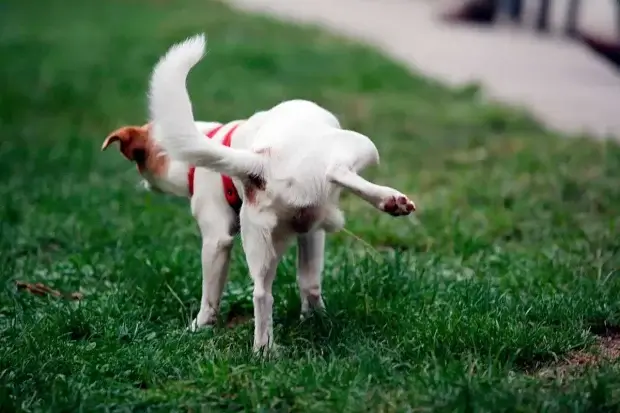 LET SLIP THE DOGS OF ROAR?
Now I don't usually venture over to that other rugby site, call it lack of time, or simply really just a total lack of interest. Once upon a time, many years ago, I tried to follow it. Some of the insight and articles were terrific and from proven and wise journos with vast experience and rugby 'IP', but the 'comments' section was largely for the living dead, it was drab & gladiatorial and overall just not my cuppa whisky and I have never returned, until this week that is.
Monday's G&GR equivalent of 'we feel sorry for him, so have a gig with us', Charlie, posted on craparazzi back channels, a link to an 'A' grade hatchet job on the then, just resigned GM of RA, Andy 'Lex' Marinos and the article 'didn't miss' and it got me thinking one very simple question: why?
Why go after someone along the lines of: 'consigned as an irrelevant sidenote in the history books of RA'? What's to be gained? That triggered a memory of Chuckles posting a similar craparazzi link to an almost identical public disembowelment of former Orange Coach, Doug Renton a few months back on that same platform. Now as I stated at the time, I did & still do agree with RA moving on DR. It was justified, brutal, but justified and timing & opportunity warranted actions with haste. But the carry on from across the ethernet was similarly over the top & spiteful.
One of the issues 'reported' or perhaps more aptly, the 'character assassinations' around Lex was his reticence to fully embrace the 'Lust for Loigies' emanating out of RA. But riddle me this, shouldn't every proposed $1.6m investment in a single player, a league player at that, be examined closely for value, for cost benefit analysis and for potential return on investment (ROI)? What about the law of unintended consequences, in as much as say, one of our existing rugby stars is up for contract negotiation in the next year or two? What do you say to him at negotiation time when they seek a 'bump' commensurate with the $1.6m? Make no mistake, Gaggers, money ain't just money, it's also about 'ego', it's a sense of self-worth, a sense of recognition, of being wanted and it's also about respect. In one fell swoop RA has created rugby inflationary pressures that would make the grim reaper himself, Philip Lowe, blush. But I digress.
It's clear to me that RA turn to the same journo & platform when they're looking to control the narrative. The stories are nearly to script: 'no real loss, overrated anyway'. 'Didn't really deliver, went OK, but we're better off without them & we wish them well', which is really corporate speak for 'couldn't care less' and speaks to a churlishness you get from a tired toddler mid 'tanty'.
I don't know Lex, never met, never will. But any senior manager who can help lead an organisation of that size from a financial precipice, that nearly saw the code go under, to an $8m profit during the choppy waters of COVID, helped re-jig the SR comp to SRP, saw more funding to the women's game, saw a large sponsor join long term and help bring both men's & women's RWCs to our shores didn't do a half-bad job did they! Was he perfect as a senior executive? Probably not, very few of us are, but is the game in Oz better for his time and input over the last 3-4 years………..
People come, people go, people try, people succeed, people fail. Surely as a minimum they're entitled to walk away with their dignity intact without snide character dispersions seemingly deliberately leaked against them?
Just a thought.
FRIDAY'S GOSS WITH HOSS.
Hammer throw.
SMH reports on The Hammer considering a tilt at a possie on World Rugby, reporting:
Still mid-campaign in a turbulent overhaul of the game in Australia, McLennan confirmed he was also considering a run at the position of vice chairman of World Rugby, the game's global governing body.
Hemorrhoid wanted?
The drums continue to beat that RA are keen to make a play for the NRL's Payne 'in the' Haas to swap codes at the end of 2024 with rugbypass.com claiming an offer of $1.6m per year for three years being bandied about. What must Valetini & Gleeson be thinking – hello one year contracts???
The Lip trips west?
Whispers still persist that one Nic 'The Lip' White may be headed west. Good for all Oz rugby I reckon. More game time for Lonergan at the Brumbies and WA get a quality #9 to lead them around the paddock & to mentor their lot. Plus, it doesn't get said enough, but The Lip's form has been sublime this year. Head and shoulders the best antipodean #9 week in, week out.
Now if they could only find a #10.
Draft? Better close the window.
Happy touched on this yesterday. Me, I've waxed on about it for years. SRP needs a 'draft', it needs to select players for national sides who play anywhere across SRP and it needs it yesterday. Paul Cully of stuff.co.nz has more.
Super Cooper returns from torn pooper?
In a story that will warm the cockles of those who love really old men & comeback stories, the SMH reports Australia's Johnny Sexton, Quade Cooper, is likely to return from injury in a couple of weeks to give our skinny #10 stocks a timely boost. Will it be enough? Will he be fit & find form? Or will his walker get stuck and he fall and break a hip? Let's hope he returns for any chance we have at all in the Parisian Festival of the Gilbert rests on those rickety old bones.
Until next week. God Save The Tahs & all hail King Michael
Hoss out.