Greetings, G&GRs, and a top o' the mornin' to ye all. Well, I'll admit I, once again, haven't got around to watching as much Super Rugby as I'd've liked, but, I did see the one game that mattered. In the famous words of the best Christmas movie made, "Yippie Ki Yay", Keith! In other news, the Super W final has been played and won, extra detail about the WXV competition has been announced.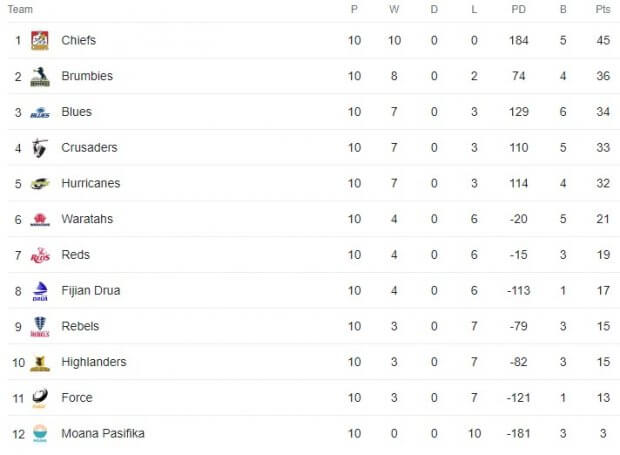 SUPER RUGBY
Brumbies def Rebels – match report here
Tahs def Reds – match report here
Blues def Moana Pasifika – match report here
Drua def Hurricanes – match report here
Crusaders def Force – match report here
Chiefs def Highlanders – match report here
Wallaby winners –
Carter (sans ribs – ouch) and Noah. Both had so many good moments.
Tom Wright, Len Ikitau, Rob Valetini, Brad Wilkins (until he went off with an injury – hope it isn't too bad), Fraser McReight.
Wallaby not-so-winners –
Darcy Swain (giving the French a go in terms of cheese eating).
Michael Hooper – outdone by Fraser for the most part.
Suli Vunivalu – did nothing to prove his worth from the little I saw/read.
Brumbies lineout – still not the accurate machine it was of the last few seasons – but I digress on the effectiveness of their rolling maul.
Reece Hodge – outplayed and needed to show far more leadership in the last few minutes.
I'll leave it to you lot to fill in the gaps a bit. With my own rugby commitments taking away valuable watching time, it's very hard to play catch up! I must say, I'm rather pissed off that I didn't go with my gut feeling and tip the Drua. Bugger. Otherwise, the results were pretty much as expected, albeit likely too close for comfort for some of the sides!
We are now seeing quite a run for the lower places on the ladder in the lead up to the finals in four short weeks. So, what is each team's route to the finals?
Brumbies – Highlanders (H), Force (A), Chiefs (H), Rebels (H)
A tricky, yet entirely winnable, run in with a spicy rematch against the Rebels to finish off the regular season. Chiefs match should be a corker but shouldn't take any of the remaining matches for granted.
Rebels – Tahs (A), Highlanders (A), Force (H), Brumbies (A)
Similar to the Brums, the matches are there for the taking. Three from four away is tricky though. Will hope to make it through to the finals.
Force – Drua (H), Brumbies (H), Rebels (A), Chiefs (H)
Three home games with the Sea of Blue could see strange things happen. Will be thanking their lucky stars they aren't playing in Fiji! Could easily upset a few teams, too.
Reds – Chiefs (A), Blues (H), Highlanders (A), Drua (A)
Uh oh. I can see the Reds losing all four of their remaining games. Playing the Drua away for, possibly, a spot in the top eight, is a tall ask, indeed. Taking on teams one and three on the ladder and then the team who will be hot on their heels for a finals berth. Might have to rely on other results, too.
Waratahs – Rebels (H), Drua (H), Crusaders (A), Moana Pasifika (H)
Not a bad run in with three home games from four, but all these games are with teams finishing with a flourish! The Saders in ChCh is one of the hardest tasks in rugby.
Crusaders – Blues (H), Moana (A), Waratahs (H), Hurricanes (A)
Damn, some cracking local derbies along with the Tahs game. Never write the Saders off at this end of the season, especially at Hagley Park.
Blues – Crusaders (A), Reds (A), Hurricanes (H), Highlanders (H)
A tricky little run home similar for the Blues with plenty than can go right, or wrong.
Hurricanes – Moana (H), Chiefs (A), Blues (A), Crusaders (H)
Strewth. Three Kiwi derbies and a Moana Pasifika side who will be smarting from their one point loss to the Blues on Saturday. Canes could go tumbling down the ladder, except the gap between fifth (Canes) and sixth (Tahs) is 11 points! Bonus points could still be vital for them. Ideally would beat the Chiefs and Blues. 😉
Chiefs – Reds (H), Hurricanes (H), Brumbies (A), Force (A)
A few spicy matchups for the table-toppers. Some banana skin games await with the Force and Reds among the big two matches.
Highlanders – Brumbies (A), Rebels (H), Reds (H), Blues (A)
Will be hoping to skin a few of these teams to stay in finals contention. Even from tenth on the ladder, I wouldn't write them off.
Moana Pasifika – Hurricanes (A), Crusaders (H), Drua (A), Waratahs (A)
Unless they win all four games with bonus points, I think the Moana season is going the same way as the Reds' season, doneski.
Fiji Drua – Force (A), Waratahs (A), Moana (H), Reds (H)
Narrowly in the top eight. Two games against teams above and two games against teams below them on the table. It's all to play for for the Fijians. They're next to unbeatable at home, so at least one away victory is imperative.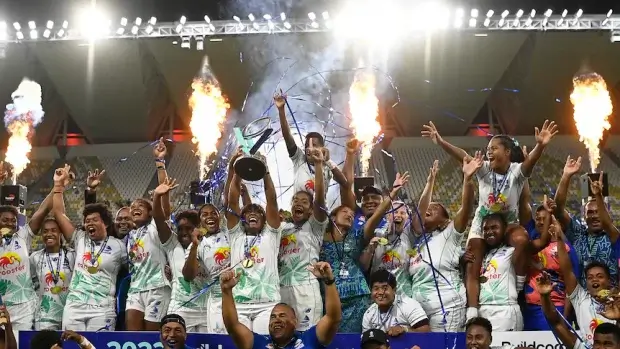 SUPER W – GRAND FINAL
The Fijian Drua have won back-to-back Super W championships with a win over the Queensland Reds in Townsville. See Nathan Williamson's report here.
Kudos to all the teams involved in this competition. Women's sport in Australia is in such a fluid state at present with many players looking at their options between mungo ball, aerial ping pong, perpetually injured ball among other sports. There are players going back and forth between teams and codes. Quite simply, women's rugby in Australia is still at significant risk of falling well behind the eight ball, especially when looking at the WXV launching later in the year – see below.
If anything more can be said about the pride and passion of women in rugby, I think the video of the Drua side says it all: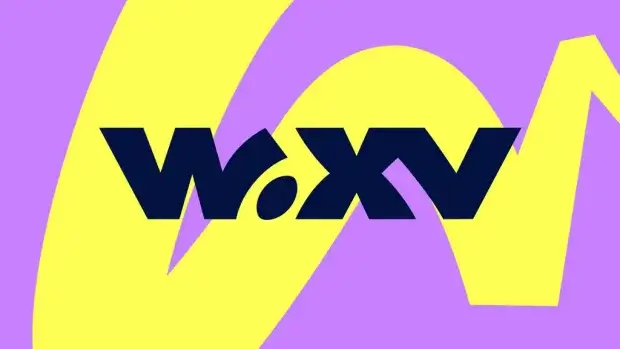 WORLD XV COMPETITION – NEW DETAILS ANNOUNCED
World Rugby has announced the first locations, dates and a vibrant brand for WXV, the new international competition aimed at increasing the competitiveness, reach and impact of elite women's rugby. See here for the whole article, which I have brutally cut the more important parts from. More information from rugby.com.au is here.
Starting in October 2023, WXV has a clear mission: to raise the profile and competitiveness of women's 15s by providing the global platform between Rugby World Cups to increase the reach, impact and value of the sport, growing the game as a whole. Importantly, it will double the number of annual international fixtures for most competing teams, combining with World Rugby's 'Accelerate' programme to raise standards at Rugby World Cup 2025 and beyond.
New Zealand will welcome the world's top teams in the six team top level WXV1 across three match weekends on 21 and 28 October and 4 November. I have reliable information that, contrary to how the WRWC was staged predominantly in Auckland and surrounds, the matches each weekend will be spread between Auckland, Wellington and Christchurch.
Cape Town in South Africa will play host to the six team second level WXV2 with matches being played across the weekends of 14, 21 and 28 October. Both competitions will be played in a cross-pool format and the match schedule and ticketing information will be announced in due course.
The WXV3 dates will mirror the same weekends as WXV2 with the host set to be named once the participating team picture becomes clearer in order to maximise attendance, reach and impact.
WXV – How does it work?
WXV1
WXV1 will consist of six teams and be played in a cross-pool format. Participating teams will include the top three teams from the Women's Six Nations (Europe) and the top three teams from the World Rugby Pacific Four Series (Rugby Americas North/Oceania). Each team will play three matches. There will be no relegation or promotion for the first two years.
Currently, France, England and Wales have qualified, along with three of New Zealand, Australia, Canada and the USA. Much to KARL's dismay, I have predicted that Australia is facing quite the battle to secure a place in WXV1. The Kiwis are a full step ahead of us at least, and the Canadians well above us on the rankings, too. The USA match may well be the decider to who goes where.
WXV2
The WXV 2 competition will consist of six teams, playing in a cross-pool format. Participating teams for 2023 will include two teams from Europe, the fourth-placed team from the Pacific Four Series, alongside one team from Oceania, Asia and Africa.
The sixth-placed regional position in the WXV2 competition at the end of each season will be relegated to WXV3.
Scotland have secured a place in WXV2, and Ireland are confirmed for WXV3. Italy will now play-off against Spain to determine the final European representatives in WXV2 and WXV3.
WXV3
WXV3 will also be played as a cross-pool format, made up of six teams: two from Europe and one from Asia, Oceania, Africa and South America. The regional position of the winner of WXV3 will be promoted to WXV2 and the bottom team will play off against the next best ranked side, according to the World Rugby Women's Rankings powered by Capgemini on the Monday after the final match of WXV that year.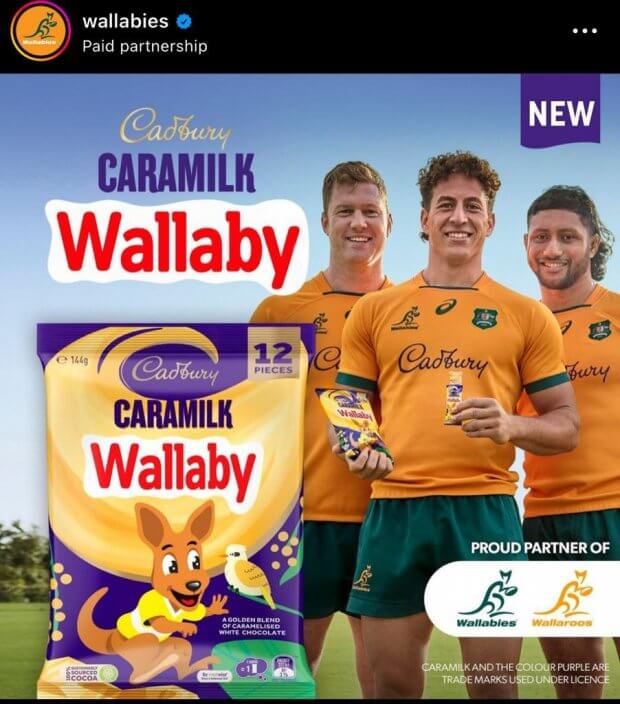 Keep an eye out for the Wallaby chocolate!
Have a corker week, folks. CM.