Greetings scrumbags, and welcome to the first official Friday's Rugby News for 2023 in what is the 'Chinese Year of the Gilbert', or 'Zhillbare' in Frog speak.
'Off season', what off season? Sackings, scandal, stand downs, wage breakthroughs, some familiar faces gone and new faces to be anointed and a whole lot more rugby articles in the general press than I can ever remember. With a new dawn upon us, let's jump straight back in and look at all things Eddie with 'The Strife of Brian'. Cast an eye over the Aussie side that matters and their SRP2023 chances in 'Coup d'eTah'. Preview round #1 of what shapes as a cracking year in 'The Battle for Second Place'. And round it all out with the return of Friday's Goss with Hoss, currently #1 reading in Goulburn Supermax.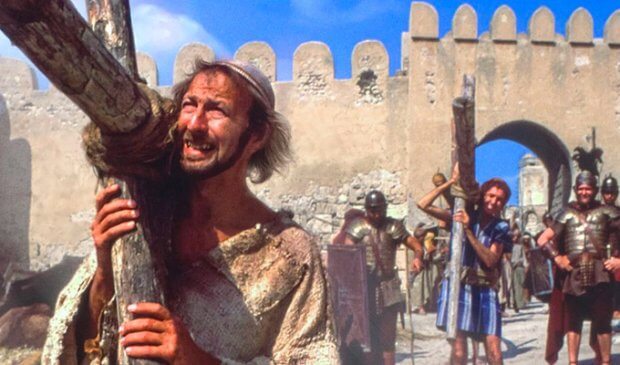 THE STRIFE OF BRIAN
How good has Eddie 'Brian' ('I am not the messiah') Jones been for Oz rugby! There've been barbs flying, digs had, drip feeding of whispers, plans outlined, bold claims made and above all else, rugby has been back in the media for all the right reasons. Sure, there was a hiccup with an alleged 'paradise by the trough chain light' matter still to play out, but by and by, with Brian's return, rugby in Australia has prospered and prospered immensely. And all of this before a Gilbert has been kicked in anger.
I don't know how you quantify what Brian has added in value to the code in Oz at this stage. What confidence he has instilled in our players for one. Can you imagine the 'lift' in performance from those 'fringies' under that Kiwi bloke (whose name I can't remember), like 'Dirty Harry' Wilson for example. Or those stars of tomorrow we don't know about yet who will push for national honours, like the Rory Scotts, Charlie Gambles or Ryan Lonergans of our game. Imagine incumbents now looking over their shoulder and finding an extra dimension to their game, as essentially every single spot is up for grabs. Or how 'bout the level of interest Brian has pricked in those corporate types looking to hitch their brand (and cash) to RA's glistening wagon.
Through just his presence and sheer force of personality, his combative use of 'mate' as both a term of endearment and scathing put-down, threat and dare, often conveying all those emotions in a single use, Brian has generated more air time, coverage, ink and noise for the game in RA since, well, ever. And I think it's bloody brilliant! I even love his analogy of the RWC2023 being a 'smash and grab' and he needs a coaching team to 'get in, grab the jewels and get out' and his click-bait of possibly 'getting SR coaches involved'.
No doubt there're mountains to climb and challenges to overcome for Brian and RA. For example, assembling some coaching staff (ANY coaching staff) now that last man standing, Lieutenant Dan McKellar has jumped, might be a good place to start. I'd imagine that conversations and candidates are close to being in place and I personally expect the unexpected with 'left field' appointments to be announced. But I actually applaud this (likely) thinking. You don't stand out from the pack doing what everyone else does and if a coach from a non-rugby background can bring new ideas, techniques and enthusiasms to add value and quality to our play then I say 'bring it on'.
No doubt Brian (and by default RA) are enjoying a honeymoon of goodwill and good press and a general 'positive frequency' around the game and long may it last. But as was the case with Brian's predecessor, some Kiwi chap, sooner or later the rubber must meet the road. In Brian's case the early performances of those in gold, even if a different squad, must show growth over all KPIs than those of 2022, especially around 'clarity' of game plan and selections who can implement it.
Let's hope the momentum and positivity the code currently enjoys continues and translates to early success on the field, for time is not a friend to our Wallabies in 2023. Play well in early games, show growth and clarity in performances, more wins than losses, a trophy or two in the cabinet and Brian and our boys will continue to feel the warm embrace of a loving rugby public.
Dish out sub-par offerings akin to the last three years and that's when The Strife of Brian will begin.
Maaaaaaaaaaaaaaaate.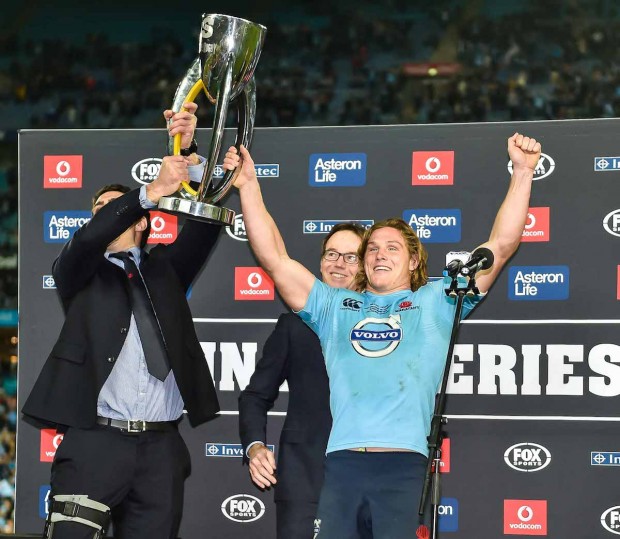 COUP D'ETAH.
Grab a mirror for a minute & sit down. Ready?
Now take a good long, hard look at yourself, because for damn sure you and I both know that a strong Tahs team means a strong Wallabies team (see that wasn't hard was it) and a strong Tahs is exactly what 2023 promises to deliver.
With depth across the forward pack, perhaps Australia's best provincial centre pairing in Perese and Foketi, spoiled for options at #10 with 'The Sparkler' Tane Edmed getting first run with Donaldson at 15, while left footed Will Harrison recovers on the sidelines. Unbridled youth and talent out wide in last year's Wallaby rookie of the year, Marky 'Google' Nawananga-something, and the most talked about newcomer since Don Bradman played seconds for Bowral, 'Mad Max' Jorgensen. Wallabies everywhere, a new home, multi-million dollar fortress and a laid back yet very astute head coach in Darren 'DC' Coleman (with initials like 'DC' surely the nickname 'Superman' is warranted!). Take all of this into account and is it any wonder Friday's Rugby News pundits everywhere have them at specials to win the whole thing in 2023.
Keen to avoid 'second season syndrome' and apply visceral learnings, I also note that the Tahs forward pack have added an average of 7kg muscle mass per player in response to their experience against the Kiwi sides last year (as a true fan I added 9kg in the off-season as a show of support). By their own admission the Tahs conceded they had trouble stopping the bigger bodied Kiwi players, so set about an off season of 'bulking up' under new S&C coach, former Scotland and Edinburgh head of performance Nick Lumley. The goal is to not only 'match' the brutality needed to challenge the Dark Lords of Middle Earth, but also to impose our will on the perennial cheats of the rugby cosmos.
And what better way to showcase the gains from last year's SRP campaign, and the results of a productive off season, then a first up derby against the Snowy Mountains very own feral pests, the Brumbies. Returning failed former coach, Steve 'Bernie' Larkham is back with the clipboard for 2023 in what must be literally a corporate version of a 'fool returning to his own vomit'. That aside, everywhere you look across the park there's Wallaby v Wallaby. The props, locks, loosies, halves, centres, as far as you can see it'll be Cadbury Warrior v Cadbury Warrior. Obviously, with the Tahs being the 'Picnic' that everybody loves and the Brumbies more the 'Turkish Delight' that no one really likes at all, well except for Yowie who still maintains it's a type of 'massage therapy'.
The battle of the loosies is worth the admission price alone and shapes as something very special. Rob Valetini, Rory Scott, Pete Samu v Lachie Swinton, Michael Hooper, Charlie Gamble. Quiet simply if you win this battle, you win the game. Also excited to see Ryan Lonergan, who for mine could be the real bolter for the RWC this year (he's potentially the most complete 9 in Oz at present), start and I admit the Puppy Killers bench does look rather ominous with the likes of twin 45 year olds Jimmy Slips & Nic 'The Lip' White among those 'closers' charged with adding impetus in the last 20/30 minutes. I do actually expect the Tahs to get out to a bit of a lead, but can the PKs run them down? For all of that, with all the matchups, all the experience, I simply think the Tahs will be a more cohesive unit, more abrasive and more dangerous, on both sides of the pill.
Whoever scheduled this match-up for game #1, take a bow, as it shapes as being an absolute belter!
Whoever you follow, whatever your ingrained prejudices against those in Sky Blue, the Hossecution presents for your rugby delectation, the irrefutable evidence above, that a strong Tahs benefits us all come and will lead us all to the promised land of Orange glory.
You're welcome Australia.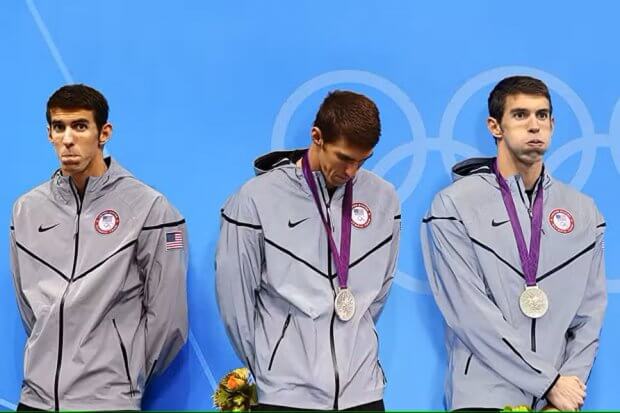 THE BATTLE FOR SECOND PLACE.
Before I get into this week's lineups and 'fearless predictions', and in accordance with the 'cease & desist' order I got from RA car washing, tea lady, cadet journo, WIlliam Nathanson and his legal team at 'Lawyers R Us and Inflatables Party Hire', I wish to acknowledge the important roles young Bill performs for RA. In no way should his various roles, skills and dedication to those roles be besmirched, belittled or parodied on these pages. Those 'Beemers' ain't gonna wax themselves after all.
Teams, times and coverage details courtesy of Mr Nathanson of rugby.com.au fame:
Friday 24 February 5:05 pm AEDT – Crusaders v Chiefs at Orange Theory Stadium, ad-free, live and on demand on Stan Sport
Fearless Prediction: Close run thing I reckon, but let the Robbo farewell tour commence, Saders by 5
Friday 24 February 7:35 pm AEDT – NSW Waratahs v ACT Brumbies at Allianz Stadium, ad-free, live and on demand on Stan Sport
Fearless Prediction: Covered above. Tahs by 26.
Saturday 25 February 2:35 pm AEDT – Moana Pasifika v Fijian Drua at Mt Smart Stadium, ad-free, live and on demand on Stan Sport
Fearless prediction: Drua by 9
Saturday 25 February 5:05 pm AEDT – Highlanders v Blues at Forsyth Barr Stadium, ad-free, live and on demand on Stan Sport
Fearless prediction: Blues by 15
Saturday 25 February 7:35 pm AEDT – Queensland Reds v Hurricanes at QLD Country Bank Stadium, ad-free, live and on demand on Stan Sport and Channel Nine
Fearless Prediction: Excited to see Tom 'Narco' Lynagh get his first start at 10, but still don't see a Reds win. Canes by 18
Saturday 25 February 10:00 pm AEDT – Western Force v Melbourne Rebels at HBF Park, ad-free, live and on demand on Stan Sport
Fearless Prediction: Shaping as a really close game. Leaning towards The Scum on the strength of their bench. Rebels by 5. They have a team to make the 8 this year dem dare Mexicans.
FRIDAY'S GOSS WITH HOSS.
Bell Rings
The future of Australia's propping stocks, Waratah & Wallaby young gun Angus 'The Bull' Bell, has re-signed with RA until the end of 2027. The lure of a Tahs title in 23 (nearly a 'given') the FUKIRS touring here in 25 and a home RWC in 27, why would you leave?
Foot long.
Queensland reared, baguette loving Westralian, Izack Rodda can't take a break, or can he? He has again fractured the same foot that had him MIA from Wallabies duty last year. This time in the trial game against Fiji last week. SMH reports that there's hope in WA that the injury isn't as bad as last year's. Here's hoping to a quick recovery as the battle to partner Will Skelton as starting RWC lock will heat up this year with the likes of Frost, Rodda, Philip, Neville, Swain and perhaps Arnold all vying for the other starting gig.
Sideshow Bob show.
In more good news for RA, Sideshow Bob Valetini has inked a 4 year extension like The Bull, to keep him here until the end of 2027. Sideshow Bob is easily the best and most interesting thing to come out of Canberra since they stopped interstate porn and firework sales. My Wallaby of the year in 2022 and also officially Australia's SRP2022 POTY.
Welsh players strike averted?
Watching their performances in the 6N so far I thought they already were on strike? stuff.co.nz reports the WRU and the players have reached a compromise in time to play other 6N battlers, the Soap Dodgers this weekend in what shapes as the battle for 4th place.
Think I'll go eat worms.
The 'underdog', siege type 'us against the world', 'we'll show them' mentality has already started in the gender confused state up north. Communist captain 'Joe Dirt' McDermott has already begun with a volley of woe, telling rugby.com.au : "Underdogs we love it, there's no pressure. No one expects us to perform anyway. It's exciting.
This from a side who lost six of their last seven in 2022 and have won only one of ten against Kiwi sides over the past two years and were the most penalised side in SRP2022! Is it little wonder nobody, bar the banjo-bashers up north, are talking up Reds chances this year? It's a shame too, on paper the last couple of years they've been the best credentialed Oz side and my 'second' team, that potential and reality haven't aligned, that and the fact games simply aren't played on paper.
Until next week
Hoss – out