Welcome to your fix of rugby for a Thursday, it's a bit of a quiet time of the year, let's get into it. Seriously though, round one of Super Rugby together with Six Nations and club rugby trials, in the words of the immortal Roy and HG where too much rugby is barely enough.
Taniela Tupou re-signs with Australian Rugby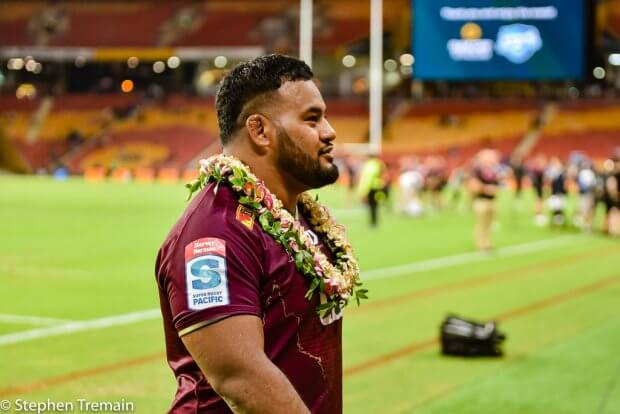 From Rugbypass
This is both fantastic news for Australian rugby and an indictment on my Queensland Reds. I'm a fan (ie, short for fanatic) but the Reds complete lack of ability to retain players and refusal to deal with the major rugby sports (newSTAR Sports) agent in Australia is a damning indictment on the organisation and its people.
newSTAR represents Taniela Tupou, Lukhan Salakaia-Loto, Samu Kerevi, Izack Rodda, and many other very good players who no longer play for the Reds. In my opinion it can't all be the greedy agent of players and at some stage the finger needs to point inward not outward when assessing why so many players leave the organisation dating back to Berrick Barnes and Nathan Sharpe. Most people who follow Queensland rugby know who the protagonists are so I won't name them here, but it's time for the backroom staff to grow up and be adults.
Taniela Tupou will remain in Australian rugby union but switch states. Queensland Reds powerhouse Tupou has told his teammates he will leave for the Melbourne Rebels next season, the prop recovering from an Achilles tear and unlikely to feature in Super Rugby Pacific until then.
Fellow prop Angus Bell's contract extension at NSW is a further boost to the Wallabies' front-row stocks. Good news for the Tahs getting Bell until 2027.
McKeller and DuPlessis to leave the Wallabies set up.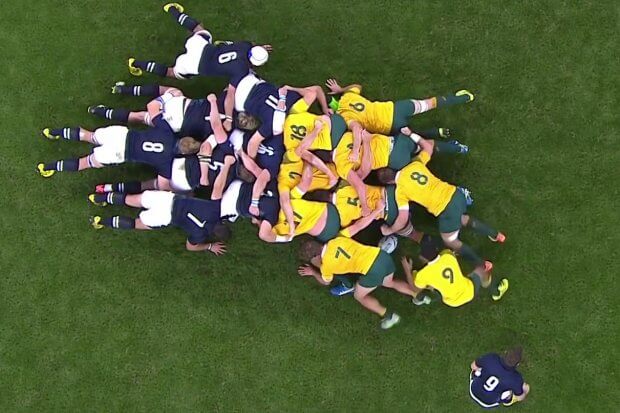 From Pravda
I for one am disappointed to see DuPlessis go, he's a great set piece coach. I wish Dan McKellar all the best, hopefully he comes back to Australia a better coach and can contribute in the future. McKellar joined the Wallabies coaching staff in 2021 while coaching the Brumbies, moving to a full-time position following the 2022 Super Rugby Pacific season.
It has been widely reported McKellar will sign with English Premiership side Leicester, filling the vacancy left by current England boss Steve Borthwick. "This was an extremely difficult decision to make but it's one that's made with my best professional and family interests in mind," McKellar said in a statement. I firmly believe my next challenge will make me a better coach and hopefully allow me to return home and contribute in a positive fashion to Australian Rugby in the future.
"I'd like to thank Andy, Eddie and Dave Rennie for their support and giving me the opportunity to be part of the Wallabies coaching staff over the past two years. I'd also like to thank the players and I wish them and Eddie all the best in what's a massive year ahead."
Du Plessis also confirmed his departure, having linked up with Dave Rennie in 2020. "I'd like to thank Rugby Australia for the opportunity to work with the Wallabies and the broader Australian system over the past two and a half years," he said. "After meeting with Eddie, I made the difficult decision to resign from the role and explore my business interests outside of rugby. I'm looking forward to spending more time with my family and I'd like to wish Eddie and the team all the best for the 2023 season."
"We are disappointed that Dan will not continue with the Wallabies this year. However, I want to thank him for his service to Australian Rugby, especially with the Wallabies and at Super Rugby level and am sure he will return in the future having gained some more valuable experience as a coach," RA CEO Andy Marinos added. "He has made a great impact since joining the Brumbies in 2014 and transitioned into his national assistant role well over the past two seasons, we wish him and his family all the best for the future. We also want to thank Petrus for his contribution to the Wallabies and wish him and his family all the best in their next chapter.
It completes a revitalisation of the coaching staff as new Wallabies coach Eddie Jones looks to start clean. Jones will finalise his coaching staff in the coming weeks as the build to September's World Cup continues.
"Together with Eddie we will continue to work hard to assemble a quality coaching staff to deliver a high performing environment in our preparation for The Rugby Championship and Rugby World Cup later this year," Marinos added.
Super Rugby Teams and Games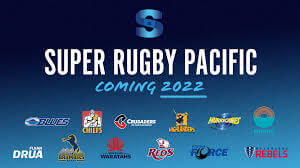 Again from Pravda
Friday 24 February 5:05 pm AEDT – Crusaders v Chiefs at OrangeTheory Stadium, ad-free, live and on demand on Stan Sport
Friday 24 February 7:35 pm AEDT – NSW Waratahs v ACT Brumbies at Allianz Stadium, ad-free, live and on demand on Stan Sport
Saturday 25 February 2:35 pm AEDT – Moana Pasifika v Fijian Drua at Mt Smart Stadium, ad-free, live and on demand on Stan Sport
Saturday 25 February 5:05 pm AEDT – Highlanders v Blues at Forsyth Barr Stadium, ad-free, live and on demand on Stan Sport
Saturday 25 February 7:35 pm AEDT – Queensland Reds v Hurricanes at QLD Country Bank Stadium, ad-free, live and on demand on Stan Sport and Channel Nine
Saturday 25 February 10:00 pm AEDT – Western Force v Melbourne Rebels at HBF Park, ad-free, live and on demand on Stan Sport FORCE (1-15): TBC
Rugby Nomics Wales v England Still in Doubt (Correction Going Ahead)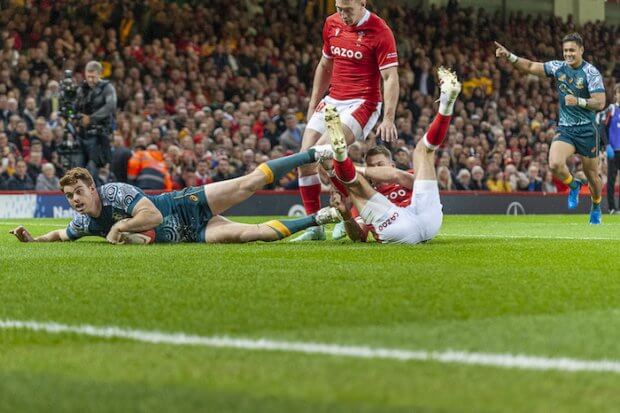 At the time of writing the game between England and Wales is in doubt with the Wales players still considering strike action. It would appear that the WRU is facing some serious financial issues and are struggling to deal with the flow-on effects of Covid. It does bring into sharp focus how well RA have dealt with the pandemic and how after years of mismanagement Hamish and the team are going well.
This squeeze on player salaries will have an effect on how many of our boys go to England for a payday as the reductions in salary caps allied to the increase in available talent will mean that offers will go down. It's not just Wales with Dan McKellar's new club Leicester requiring a cash injection of 13 million pounds or face administration.
From Rugbypass
Wales' Guinness Six Nations clash against England remained under threat on Wednesday amid possible player strike action and planned crisis talks. Three days before the scheduled kick-off in Cardiff, contractual chaos still held centre stage as players gathered at Wales' training base in the Vale of Glamorgan for a pivotal meeting with professional rugby board members.
Every professional player in Wales rugby was invited to the mid-afternoon summit gathering. Many of them are out of contract with their regional teams at the end of this season, but fresh deals cannot be offered in writing until a new six-year financial agreement between the Welsh Rugby Union and its four regions is confirmed, with no playing budgets currently finalised.
Better Leave Something for Hoss's Return Tomorrow.