Welcome to Monday's rugby news, G&GRs. Well, what a start to the Super season that was! Not only does Hoss have to eat his 36 points of humble pie, but the Saders got pantsed at home by the Chiefs. The summary is below. Further to the weekend of rugby, the third round of the Six Nations (and u20s) has been completed. I'll have some conversation points about the weekend; however, feel free to make your own! Especially if it has something to do with the Tarts losing. 😉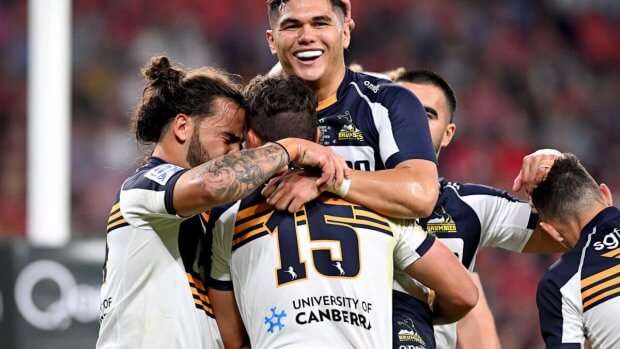 SUPER RUGBY ROUND ONE
Chiefs 31 def Crusaders 10 – report here
Brumbies 31 def Waratahs 25 – report here
Fiji Drua 36 def Moana Pasifika 34 – report here
Blues 60 def Highlanders 20 – report here
Hurricanes 47 def Reds 13 – report here
Force 34 def Rebels 27 – report here
I have a few talking points from the opening weekend:
The games felt faster. It sure looked like the players were feeling the effects of the referees ensuring that there were no delays. Even injuries were moved along nicely. TMO stoppages were quick and to the point, though I might have to have a look at the microscopic lenses TMO Leckie used to adjudge Corey Toole being out!
Set piece still reigns supreme. Teams without a sturdy scrum and a functioning lineout got shredded. I hope Eddie too noticed of what NOT to do.
Even after one round, losing teams and their coaches will be under pressure. In particular, Thorn still failing against Kiwi teams, Kevin Foote and his Rabble and Razor getting bopped by Clayton's Chiefs. The only side unhappy about the Saders getting pantsed are the Landers who have them in the first game of Super Round, that could be a pasting.
Thank you, Damon Murphy, for calling a scrum after a halfback took too fuqing long to pass the ball. I think I heard Keith's orgasm from here. 😬
COMMENTATORS AND COMMENTARY
Unfortunately, this is a bit of a rant
Sonny Bill Williams. The Billy Madison excerpt pretty much says it all. Now, I'm sure SBW is a nice enough bloke, but a doyen of the commentary booth he is not.
To quote the late, great Richie Benaud, "My mantra is: put your brain into gear and if you can add to what's on the screen then do it, otherwise shut up." Famous words that should be read (very slowly) to SBW. That I would rather mute the screen than listen to anything he has to say is both a waste of money and a waste of my time. Now, whether he has been told to play up to the mungo audience, I don't know. That said, this came up last year (I think) but why should we be attempting to appease the mungoes who have zero interest in our game and little chance to stick around and add value? Instead, we should be focusing on the audience we have and working on the audience we have lost due to RA's continuous own goals.
"The key thing was to learn the value of economy with words and to never insult the viewer by telling them what they can already see." This goes for all of the commentary team.
And do a bloody law exam FFS.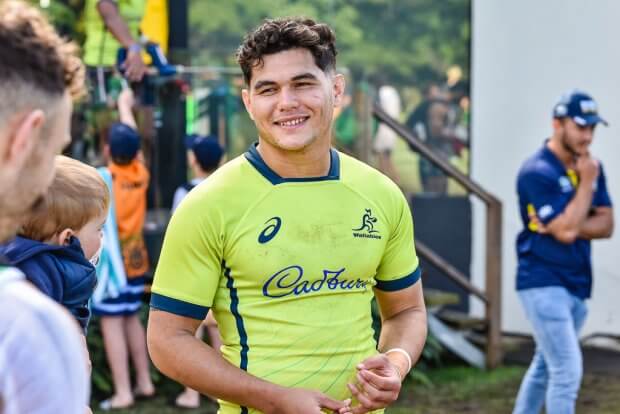 WINNERS AND LOSERS FROM A WALLABY PERSPECTIVE
WINNERS: Ryan Lonergan, Len Ikitau, Corey Toole, Tom Wright, Nick Frost, Noah Lolesio, Harry Wilson, Isiah Perese, Lalakai Foketi, Seru Uru, Bobby V, Charlie Gamble (despite a few loose carries), Issak Fines-Leleiwasa, Dr Tom Robertson
LOSERS: Tane Edmed (and, consequently, Ben Donaldson), Tate McDermott and Jake Gordon, Dave Porecki, Michael Hooper, the Rebels.
NOTABLES: Max Jorgensen and Tom Lynagh. They each showed some skills, but really need to hit the tackle bags. Angus Bell now out for the season but hardly a 'loser' with his effort. Jeremy Thrush and John Ulugia coming out of retirement at 37 years young.
"What do youse think", G&GRs? Have I missed anyone, or a player in the wrong category?
NB- Rob Hill (named and shamed again) I only watched a bit of the late game. May have fallen asleep… whoopsie 😬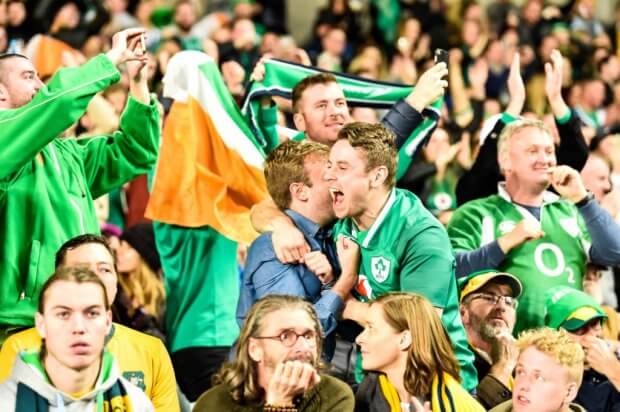 SIX NATIONS
Ireland 34 def Italy 20 – report here
From what I've seen of this game, I really liked how the Italians continue to do some real crafty shit with their backline off set piece play which made the Irish dak themselves (see 9:40). That said, the Irish held firm despite the absence of Jonny Sexton and Garry Ringrose. I thought, once again, Josh van der Flier was excellent.
England 20 def Wales 10 – report here
I'll leave it to Keith and Nutta to rant about this one. I haven't watched the game… and, after the craparazzi chat blew up about it, I don't think I'll bother. Wales in serious doubt to make it out of the pool come Bill. Fiji must be licking their lips.
France v Scotland – report here
TBC