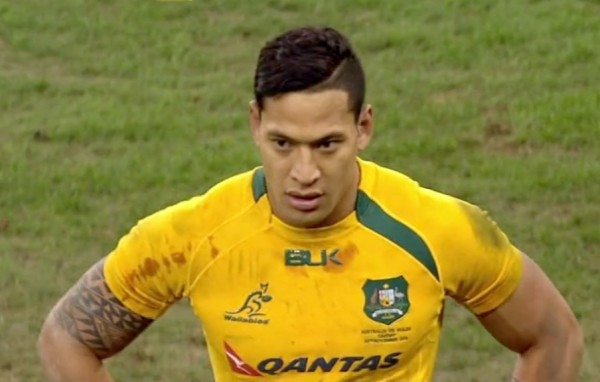 5. Welcome to first grade son.
There's no doubting that Sean McMahon is a quality player. You don't achieve what he has this year without being a super talent. Come on everyone, join in when you know the words – Under 20s captain; Commonwealth Games bronze medallist, Super Rugby Rookie of the Year, NRC Player of the Year and now Wallaby debutant.
On the back of a stirring cameo from the bench against the Barbarians in the first match of the tour, McMahon was catapulted into the Wallaby starting team for his test debut following an injury to Scotty Higginbotham.
His impact would not be so immediately positive. A poor read on Welsh scrummy Rhys Webb, leading to their opening try, was just the start. He was to come up against an on-point Welsh backrow and one that were out to test the Wallaby rookie. Mistakes were made, turnovers conceded and his impact ball-in-hand was minimal. This was no celebration match. No thrown together competition with tweaked rules. No, this was test rugby against the proudest of rugby nations battling to turn the tide on this Wallaby wave of success.
In short, this was an eye-opener for McMahon. So sure, he made some mistakes, but he didn't drop his bundle. Fifteen odd tackles (second highest in the team) is indicative of this. You'd suspect he will drop out of the starting team, perhaps the squad, for the next test with Higgers to return. Perhaps his impact is better served off the bench. Regardless, this won't be the last we see of Sean and you would be pretty confident in suggesting we could well see him back at this same ground, wearing the same jersey, at next year's World Cup. And you can be sure he'll be a little more aware of what's coming then.