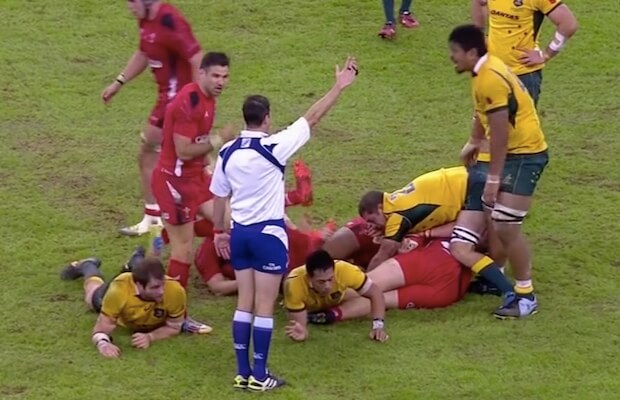 The first Test of the the Wallabies spring tour and it's a win – so we've got to be happy about that. It wasn't a complete performance but it wasn't too bad at all. Given that its only week two of a work in progress, we can be thankful.
I do detect some positive movement, which must be, from my observation, the result of effective coaching.
First, I see Will Genia passing the ball off the ground most of the time – the first time for years. Yes, we saw him dawdle across the field, but then he'd switch back. If we've got effective coaching in one area it should be that we've got it in others.
Bernard Foley was extremely flat in attack most of the time, but if they're under pressure he drops back – which is OK. I don't see any second touches from our nine and ten though. Good attack always results from second touches. I'd like to see second touches from the nine or ten on Foley, Christian Leali'ifano and Tevita Kuridrani breaks. This way we know the attack is straight.
Our locks have improved in terms of ball carry. I still don't think they can be the locks in a World Cup-winning side, but they are better.
Sean McMahon's debut was good, he just needs to subconsciously adjust to the pace of the game. Sean's a good player with great acceleration and power. His work rate is fantastic.
Joe Tomane was much improved (mind you he was dreadful in his last game). I would have picked RobHorne but they clearly like the look of Joe's genuine pace.
I didn't think the game was of the highest international standard; probably an 80 per cent game. We need to improve – Ireland is a good side and them doing so well against South Africa is a big sign.
I'd give us seven out of ten but we want to be looking for nine. The team was well selected and the replacements well used. Matt Hodgson coming on at the end worked well – if you want to close out a game, one of the things you're looking for is a ball steal at the tackle and Hodgo's turned the game around.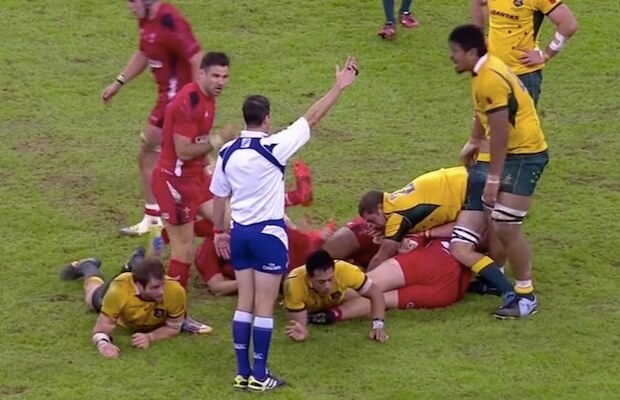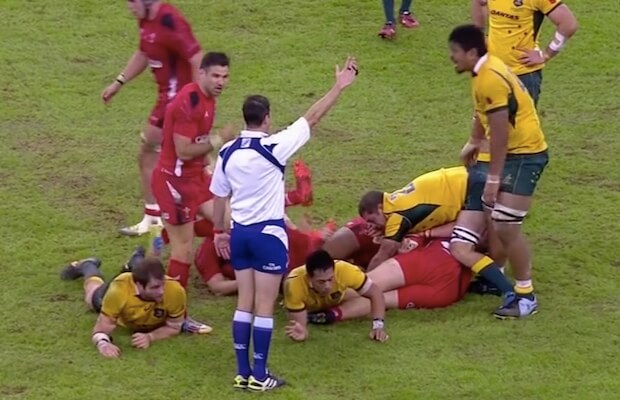 All in all not too bad.
However, the scrum is still a worry.
We've got to find another tight head. Even the commentators are remarking on how the scrum collapses whenever Ben Alexander comes on. It happens every time!
I noted that Kearnsey thought it was Will Skelton's bad body position that gave way to the penalty try, but what we don't know is what caused it. Did the prop drop his hips and lose Skelton? We've not seen it before at Super Rugby level. We'd want to be sure of it though at practice.
One thing we don't want to happen is for anyone (other than flankers) to change their body position in the scrum. Everyone must work to keep their shape and make sure the sum total of the scrum is better than the individual parts – to make sure you don't lose force through the contact points.
One thing for sure Skelton wasn't as effective in his carries. We need to make sure we have him on the move as he's never going to have acceleration from a standing start. He needs to be rolling onto the ball, most likely as first receiver off Foley.
We should definitely not be demanding offloads from him. The offloads are part of two things: the effectiveness of the ball carrier over the defender and the positional play of the support runner – he can't be too wide and can't be too flat. He needs to be tight and have depth, as sometimes the hands can't get free immediately and then the support player needs to be able to drive onto the carrier. You can't just walk on the field and get two or three offloads – it's a team game and that's a team situation.
On the scrum – are all loose heads in the world allowed to scrummage at right angles to the scrum or is it only Charlie Faumuina?
Also, in two games, tries appeared to be given when the ball didn't reach the try-line. It didn't appear to with Alun Wyn-Jones' try and it also didn't happen for a try in the All Blacks, England match. This isn't league – you don't give the benefit of the doubt if you can't see it.