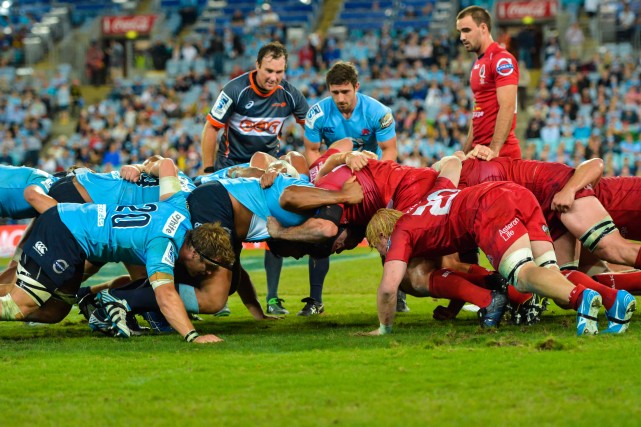 1. Red Alert
Cheer up Reds fans, it isn't that bad. Yes you were demolished by the Waratahs, but it is just one game. You beat the Brumbies in Canberra only a week ago, remember! Season 2014 has only just begun, and a deep finals tilt should still be the aim.
However what the Waratahs did was expose a problem the Reds have only recently developed. In the glory days (2011 and 2012) when the Reds were faced with brick-wall defence they would find a way around or over it, through innovative attack and clever kicking. Their forwards would punch around the ruck, and Cooper and Genia would use what little space they could find.
But in two of their last three competition matches the Reds have been well beaten by sides that comprehensively shut down their attack. The forwards made no headway, and the backs failed to fire. The kicking game was woeful, and they could not turn the tide of momentum no matter how they tried.
These may just be a few isolated examples, and I hope the Reds can get back to those pre-2013 levels. I believe they can. But the lack of a 'plan B' is worrying, as is the state of their kicking game. Hopefully a return home can give them the boost they need.
What do you think?