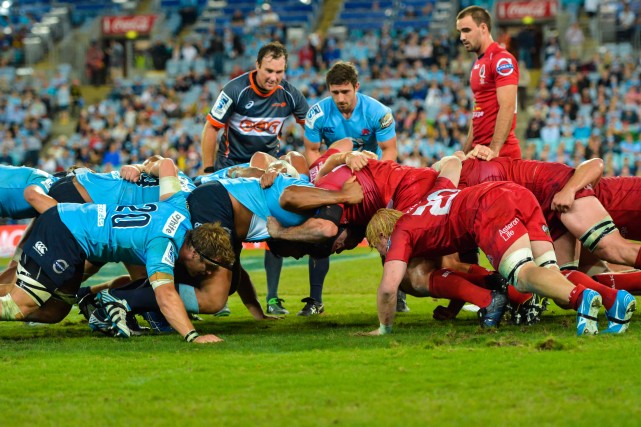 It's baaack. I've had a few weeks to compose my thoughts and am now fit to charge in off the long run. Starting with…

5. Tah Talk
Will this article be 5 Tah-related topics? You will just have to read on, won't you! I don't want to mince words, so I will just come out and say it- the Tahs have been FUCKING AWESOME. Completely dominant against both the Force and Reds, scoring ten tries in the process.
But we need to get serious for a second. In these two weeks, the Waratahs have put down a marker for the Aussie conference but also created a rod for their own back. Nothing less than a deep finals run is acceptable this year. If they can keep their best fifteen injury-free then it is a very realistic possibility, but like all teams they rely on a few key players (Palu, Foley, TPN) and if they fall over then it could be trouble.
I know what some of you will say- 'classic Tahs, going off too early after a few flashy wins'. But here is the difference: I am not predicting success, I am demanding it. They have shown us what they are capable of. With the evidence of 2013 as well it is clear they can beat any team in the comp if they play well. They were barely pushed by a Reds team packed with Wallaby stars. Michael Cheika knows it too- this HAS to be the year where things happen in Sydney.