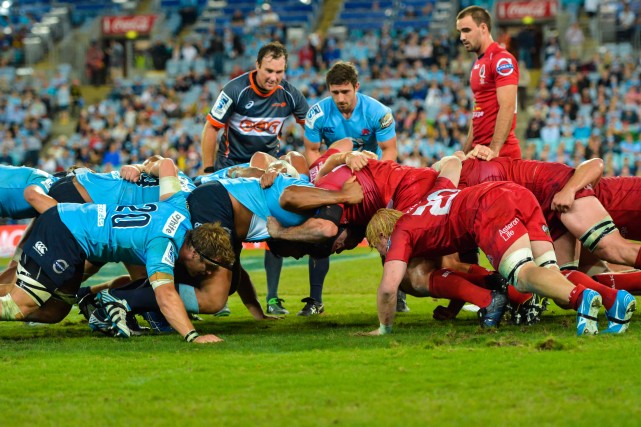 4. Year of the Rebel?
Forgetting the Tahs for just a second, how about those Rebels? On paper their side was pretty average, but jeez didn't they play like champions. The win was built on good old fashioned forward mongrel, and for that Tony McGahan needs to take a bow. On countless occasions it appeared the Cheetahs had held a Rebel ball-carrier up in the tackle, and a turnover was on its way. But then, BOOM, the maul was hit by three angry Rebels, launching it forward and giving them clean, go-forward ball.
We can't get too carried away. The Cheetahs played very badly, and it would have been a travesty if the Rebels didn't win the game. But the signs are very good nonetheless. Higgers is playing with the confidence and skill of Sergio Parisse, Tom English looks to have put on 15kg in the off-season, Jason Woodward looks quicker, and Tamati Ellison could well be the buy of the season. Hugh Pyle and Luke Jones should be Wallabies by the end of the year. With Luke Burgess taking some of the play-making pressure off Bryce Hegarty the Rebels could really give this season a shake. A top 10 spot should be the aim.