In Round 10 of the Tasmanian Rugby Competition, a loss by Devonport has seen movement in the top three with Glenorchy moving into top sport whilst Harlequins moved into second.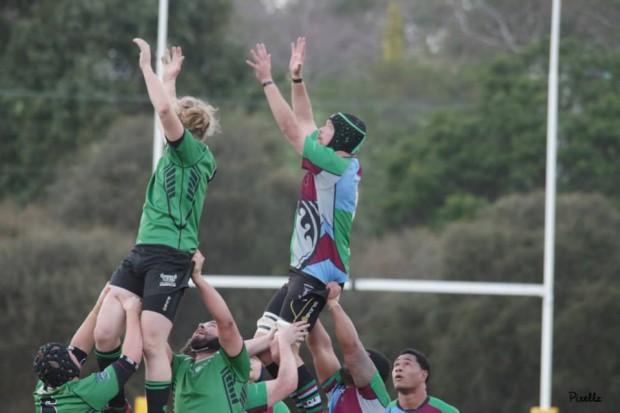 Harlequins defeated the travelling Devonport Bulls 57-26 at Rugby Park to secure their spot in the top two. An complete performance from the Quins side saw them run the ball expansively and consistently stretch the Bulls' defence. A strong set piece secured possession for the home side and were quick to exploit any Devonport mistakes.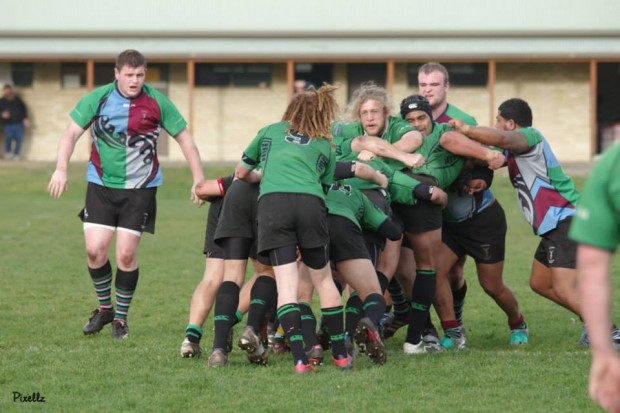 For Quins dynamic outside centre Tou Havea was outstanding whilst Sidney Fielea controlled the game from flyhalf with Patrick Schramm supporting at flanker. For the visitors, Number 8 Johann Joubert continued his strong form whilst Connor Mack and Albertus Loubser also performed well.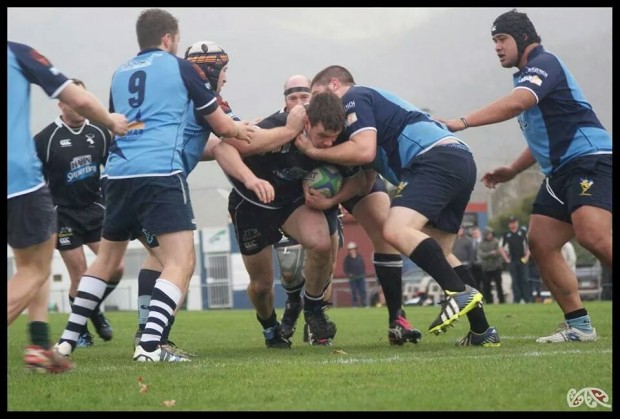 Glenorchy Stags moved to the top of the ladder with a 32-14 victory over AMC Vikings at Eady Street. Despite having a player sent off in the second half the Stags showed composure to secure the win in a match they led all day. Glenorchy coach Shannon Banks praised the performances of flanker combination Josh Papera and Josh Dorahy whilst Chris Harwood was prominent in his return from injury. For the Vikings, Sam Rice, Kolo Holifonau and James Erwin worked well to disrupt the Stags on the ruck fringes.
On Friday night, Hutchins Hobart Lions defeated Eastern Suburbs Roosters 17-11 to continue their recent form. In a tight match, a try from replacement Terry Richardson in the final ten minutes gave the Lions the lead which they held despite desperate attack in the closing minutes from the Roosters. Hobart coach Don Moor lauded the defensive efforts from his side, singling out forwards Ashley Emmett, Tim Kadziolka and Dave Craig as strong contributors. For Easts, Jake Hyland and Phil Barry were prominent.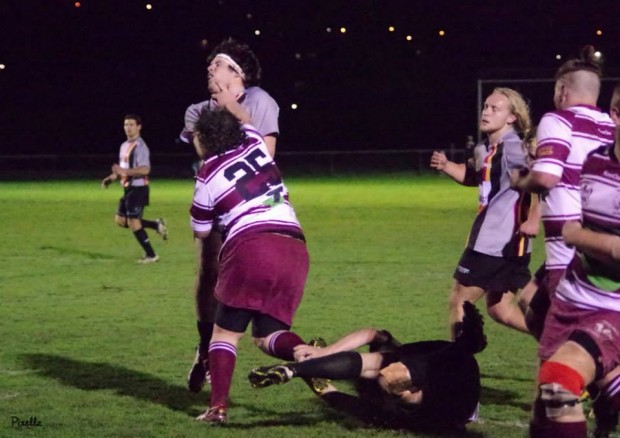 University snapped their five game losing streak with an 88-0 victory over home side, Burnie Emus. Despite only travelling with 13 players the Students were far too strong for the Emus, their expansive game plan racking up plenty of points with Sam Henry scoring five tries and John Dunbar grabbing 31 points, complemented by the strong running of lock Samuelu Lopa. Andy Lomas and Adam Baillie were best for the home side.
In the final game of the round Taroona picked up maximum points due to a forfeit from Launceston.
Author Credit – Isaac Anderson, University Rugby Club
Round 10 Results
Harlequins 57 def Devonport 26
Glenorchy 32 def AMC Vikings 14
Hutchins Hobart Lions 17 def Eastern Suburbs 11
University 88 def Burnie 0
Taroona def Launceston via forfeit
Ladder (after Round 10)
Glenorchy                           42
Harlequins                          40
Devonport                          37
Eastern Suburbs               34
Taroona                               32
Hobart Lions                       22
University                           20
AMC Vikings                       19
Launceston                         9
Burnie                                   0