Article provided by KB from the Apple Isle
I was disappointed I couldn't make it to the final. A 500km round trip is a bit hard on a poor old pensioner (who is not really on the pension and not that old) and who drives a diesel guzzling ute at $2.20 a litre. So much of this report comes courtesy of TAS Rugby News – so thanks to them.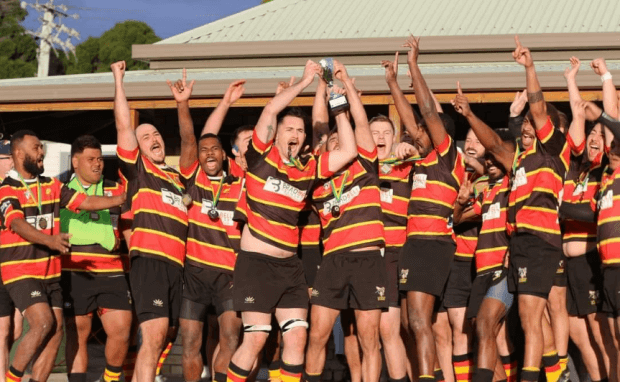 Anyway, it was a top of the table clash as minor premiers Launceston Tigers (season of 13 wins from 14 starts) faced off against second placed Taroona Penguins (also on 13 wins from 14 starts but less bonus points) at the Penguins home ground at Rugby Park, Hobart.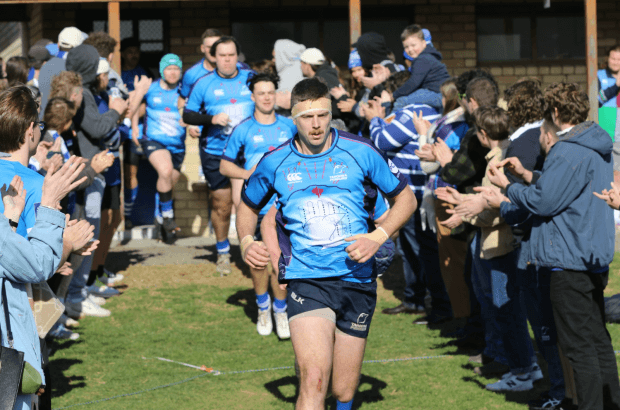 Launceston had booked their big dance ticket after downing Taroona 36-24 in the major semi, while Taroona had knocked out Devonport Bulls in the preliminary final the following week to book the rematch. And while many anticipated a close game, the Tigers had other ideas. To cut to the chase, the Tigers were never headed nor troubled on Saturday with the final scoreline of 62-19 being little but a demolition of the Penguins.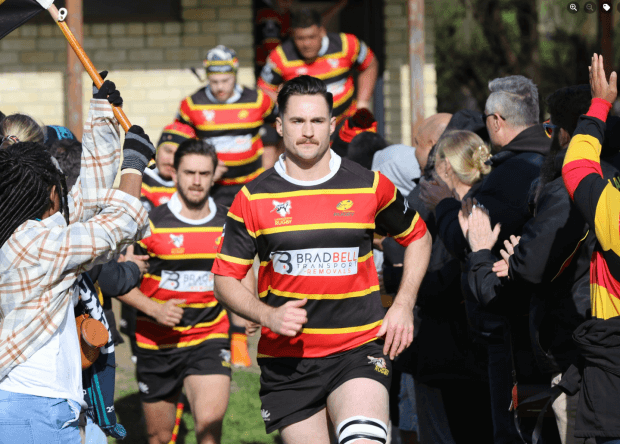 Starting powerfully by dominating possession and territory, the Tigers laid on four tries in a 10 minute blitz midway through the first half, before kicking clear in the second half to silence the Penguins' faithful. Taroona were brave, twice repelling the Tigers over the goal line and probing their own opportunities to score first, but they had no real answer once the Tigers got going.
That said, it took an individual piece of brilliance from MOTM TJ Pieters to initially crack the Penguins, with the halfback jinking past three defenders, after a Neels Truter offload, and diving over in the 16th minute. But from there the floodgates opened, first through a runaway Leone Vonoyauyau effort and then via Truter's solo charge down the right touchline. And when Marika Nadaulevu barrelled over on the third phase after a quick tap penalty, the Tigers were scoring more than a point a minute. Vonoyauyau's second try in the shadows of halftime left Taroona 31-0 down at oranges.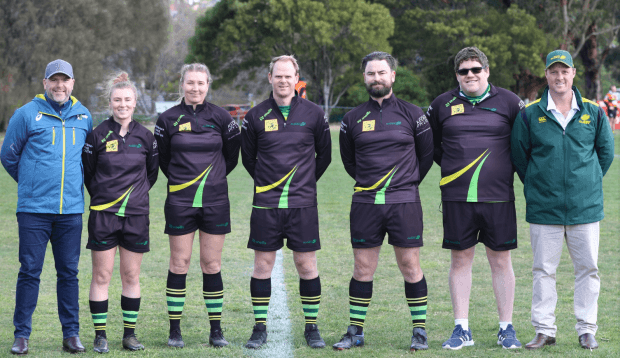 The Penguins rallied bravely for the second stanza, forcing a tighthead scrum and sending no 7 Fine Taue over for a pie to open the second half scoring. Buoyed, Taroona charged back down into Tigers territory and looked to wrestle back some momentum with a second try on offer, but instead only finding TJ Pieters, who snapped up a loose pass and sprinted 80m to score against the run of play.
The Penguins continued to press forward but were again their own worst enemy, twice coughing up possession near Launceston's goal-line and paying the price with Vuto and Pieters sparking long-range counterattacks finished by Naisorotabua and Chand.
Trailing 50-7, Taroona jagged some pride back with late tries to James Holman and Jordan Eddington, but the Tigers weren't to be denied, scoring further through Lombard and Vuto to send home the final nails and stamp an emphatic win.