Half way to the weekend. Time to let it go from last week and start to think about where things will go this weekend. Will our team do better, will it do worse and what of the teams that may affect our run later in the tournament? How will they go and what impact will their game have on our peace of mind? I must admit I'm loving this tournament and really looking forward to seeing how things pan out.
Why it's a particularly big week for seven Wallabies players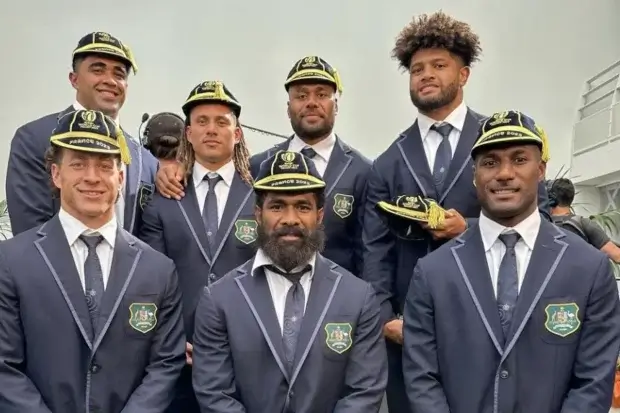 As written here in SMH by Tom Decent, a few of the Wallabies will experience some nostalgia with the game against Fiji this weekend. Kerevi, Koroibete, Nawaqanitawase, Valetini, Vunivalu, Gleeson and Fines-Leleiwasa all have links to Fiji with a family heritage that will provide some challenges for their family and friends.
"It's always going to be special because Fiji holds a special place in our heart," Kerevi said. "But once you put on the jersey, we're Australians." "My family backs them," said Gleeson, "I don't know who they're going to support this week." "I'd like to think most family members are getting around me this week," Nawaqanitawase said.
The Wallabies have vowed to back their playing style against a Fijian team who will be eager to keep their Rugby World Cup campaign alive this weekend needing a win to cement their path out of the pool and into the quarter finals.
The Wallabies have a great record against Fiji, winning their last 15 Tests since 1972, but the current side are a far more dangerous prospect and a real threat of causing an upset in Saint-Etienne. Fiji beat England for the first time just prior to the tournament and are considered by many to be the dark horse of the tournament.
The Wallabies have renewed confidence following their 20 point win over Georgia at the weekend and want to continue their progress against a Fijian side whose unstructured style has caused many teams headaches. "We've had things in our game we've had to improve that we want to work on." Nawaqanitawase said.
I think this will be the game of the round myself. While the Wallabies should win this game, it would only take a moment of indecision or a poor call and they could let Fiji in. There are two issues that Fiji need to get over. Firstly their defence that leaked badly against Wales and they need to be better at keeping their shape and not going for the big hits. Secondly, they need to step up again after a short break, something the national team doesn't normally have to do. For the most part the games they play as an international side are few and far between and playing a strong opposition week in and week out will be new for them.
Fiji are definitely one of my favourite teams. Bula Vinaka boys and give it all.
Hot or Not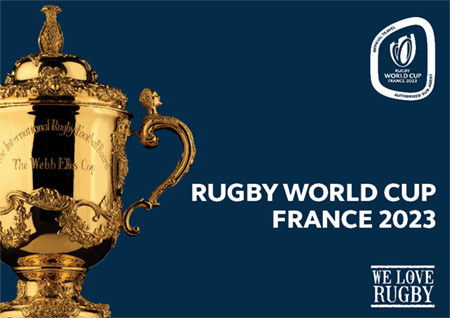 Reported here in Planet Rugby some teams shone while others didn't.
Hot France, who had a superb game against the All Blacks. England, who while boring as all hell won a clinical game against Argentina. A few individuals who shone, including our own Ben Donaldson. Chile (and Romania) who scored early and demonstrated the passion and enthusiasm for the tournament that we love.
Cold The anthems that are recorded and played over the loudspeakers at the game. They sound terrible and don't do any country any justice. The ABs (painfully I must agree), who still look lost with strange selections and very poor handling that is putting them under pressure. Argentina, who just didn't turn up and play against England, but instead fell into their game plan.
Referee Corner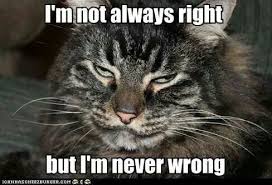 Now first of all this is clearly an opinion piece. I have played rugby for about 43 years and have refereed for about 13 and my favourite law is 6.5.a which basically says if I'm wrong, I'm still right. There are others here such as Charlie with a lot of experience so please step in if you think I've got something wrong. One of the things about rugby is that it is much more dynamic and nuanced than other ball sports. The main reason behind this is because the competition for the ball continues after the contact has been made.
This leads to a dynamic mess where there's a lot happening and depending on where you are positioned will depend on what you see, and therefore what you adjudicate on. Supporters (and commentators) watching the game will see a slightly different view and so won't always understand why referees made the decisions they did. Making this even harder is that a referee will apply the laws both technically and tactically, looking at both the law and the material effect the incident had on the game. Often a player will be breaking the law but not affecting the game a lot and so the transgression is ignored. There are two incidents I want to look at from last weekend.
Tom Curry's contact with Mallia after just three minutes earned him the record of the earliest red card for any player in men's Rugby World Cup history and the first Englishman to be sent off at the tournament. The incident occurred when the Argentinian leapt into the air to catch a kick and Curry lined him up to tackle him as soon as he landed. Always a good rib jolter and to be fair his timing was almost perfect. The trouble is he remained upright throughout the move and when you go into a tackle upright you are taking an unwarranted risk of clashing with the head of the tackler. Unfortunately for Curry that's exactly what happened. He ran in, timed his hit for the landing and smashed his head into the head of Mallia. Looking at this from the head contact framework that has been around for some six years or so now, and well known by every player, especially at this level. Yes head contact, yes foul play (this is defined in the framework as either intentional, reckless or avoidable and while it was not deliberate it was certainly reckless and avoidable). Yes high degree of danger (running full pace into a tackle and connecting head to head), no mitigation. Not a lot here to dispute and while there are arguments about the speed of the incident at the end of the day Curry ran in with no attempt to lower his point of contact and set up the incident for the head clash. Sorry Keith.
The second incident was in the Fiji game where the referee made a call for a penalty where the Fijian team were under advantage and heading for a possible pushover try. This actually came as a request from the G&GR site so thanks Patrick and happy to take other incidents people would like an opinion on.
Firstly I don't think this was Carley's best game and while I will absolutely disagree on any idea of deliberately favouring Wales over Fiji, he did not seem to have as much control of the game as he would've wanted and I'm not sure he thought through some of the decisions he made that well. However, in this incident I think he got it right.
Now while Fiji did dominate this scrum, by the time he called the penalty the scrum had lost all shape with both front rows standing up. The right hand side of the Welsh scrum had been lost and the whole mess was moving sideways across the field. At this stage the chance of it staying together and going to the line were slim and so I think he made the correct call. A pity because I think if the Fijians had managed to keep the scrum going forward they could have received a penalty try.
If there are any other incidents you'd like me to look at please let me know. I'm not back for a fortnight now but happy to do an ad-hoc write up if there's enough interest.