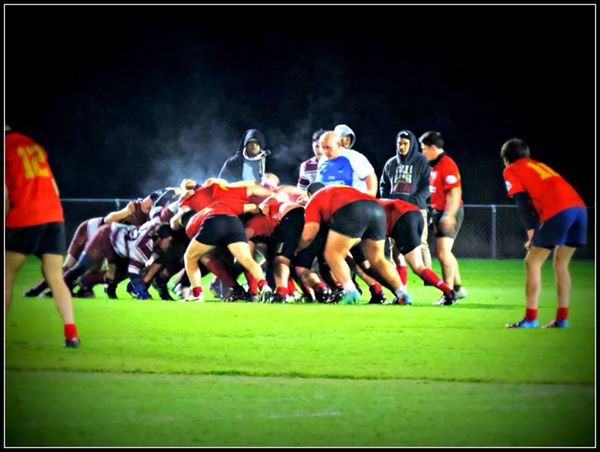 Round 8 of the Tasmanian Rugby Competition has seen the top four begin to take shape with the top sides all recording victories.
At Rugby Park, Devonport Bulls defeated Taroona Penguins 24-22 to maintain second spot on the table. In a tight match the Bulls led for most of the day but were pressed hard by a tough Penguins side. Whilst Taroona were strong in the set piece the creativity of the Devonport inside backs provided enough opportunities for the visitors, both sides scoring three tries with the boot of Connor Mack proving crucial.
For the victors, Mack controlled the game at halfback throughout the match whilst captain Brett Bentley performed strongly in the loose, ably supported by Mark Meo who grabbed two tries. Despite the loss, Taroona coach Matt Brocklehurst was pleased with his side's effort lauding the performances of Mikey Whyte, Kody Hall and Sam Graves.
On Friday night, Eastern Suburbs Roosters secured fourth spot with a comprehensive victory over University, 33-7. The Students maintained an effective defence throughout the match but lacked penetration in attack whilst the Roosters punished any mistake with efficiency. Roosters' hooker Sam Featherstone led a strong set piece whilst flyhalf Jake Hyland continued his damaging form. University's Nick Schmidt, Sam Henry and Stuart Hughes were their best.
At Eady Street, Glenorchy Stags defeated an undermanned Hutchins Hobart Lions 85-0 to keep up the pressure on the top two. An injury and unavailability ravaged Lions were no match for a Stags side who piled on the points in a solid team performance. Stags' halfback Aaron Papera provided sharp service to ignite a backline well orchestrated by Wally Dare whilst Dough Smith was strong in the forwards.Lions' coach Don Moor lamented a crippling injury list which reduced his side to 11 players at one point.
Travelling Harlequins defeated Burnie Emus 73-12 to maintain top spot on the table. A solid team performance and set piece was enough for an undermanned Quins with debutant Cameron Ransley outstanding at fullback whilst Sidney Fielia was electric at halfback. Emus' fullback Greg Harrison was always looking for work whilst Number 8 Michael Lohrey was prominent in the tight areas.
In the Launceston derby, AMC Vikings recorded their first ever victory over the Launceston Bumblebees, 39-14. The Bees came out the strongest and held a slender lead into the break but the Vikings came out in the second and ran away with it via a dynamic backline and clever play. AMC hooker Jack Dixon, inside centre Rob Daley and fullback James Nesbitt were their best whilst Lochie Partridge and Glen Sutton never stopped for the Bees.
Author Credit – Isaac Anderson
Round 8 Results
Devonport 24 def Taroona 22
Eastern Suburbs 33 def University 7
Glenorchy 85 def Hutchins Hobart Lions 0
Harlequins 73 def Burnie 12
AMC Vikings 39 def Launceston 14
Ladder
W            L              BP           POINTS
Harlequins                          7              1              7              35
Devonport                          7              1              5              33
Glenorchy                           6              2              8              32
Eastern Suburbs               6              2              4              28
Taroona                               4              4              6              22
AMC Vikings                       3              5              5              17
University                           3              5              2              14
Hobart Hutchins Lions    2              6              5              13
Launceston                         2              6              1              9
Burnie                                   0              8              0              0