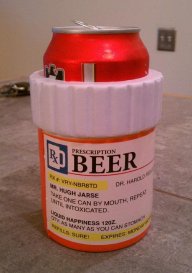 by "Hugh Jarse"
The 40th Sebel Australian Schools Rugby Union Championships starts on Monday, 30 June 2014 at St Ignatius' College, Riverview in Sydney.
The Championships are the highest level of U18 year old state representation and competition in Australia.
The tournament is administered by the Australian Schools Rugby Union. The Australian Rugby Union and its High Performance Unit are involved with the program through funding, programme scheduling, refereeing, coaching and selection.
 Division I comprises eight teams.
There are two teams each from Queensland and NSW, and one each from Western Australia, Victoria and the Australian Capital Territory. An eighth squad, Combined States, is selected from players who are not chosen in the other sides.
The eight teams are divided into two pools, and each plays three pool matches.  On Finals Day the first, second and third-placed sides in one pool play the corresponding teams in the other pool.
Division II comprises four squads: from South Australia, Victoria, the Northern Territory and the indigenous Lloyd McDermott Rugby Development Team [the "Lloydies"].
They all play each other and the winner is decided on table points. A President's Merit XV will be selected from the four Division II sides .  The players chosen for it will be announced at the conclusion of the Division II games.
At the end of Finals Day, the selectors will announce the Australian Schoolboys Team to tour New Zealand in late September for matches against Fiji, New Zealand Barbarians and NZ Schools.
 Mark Ella (1984) – Australian Schools 1977/78

The history
The annual tournament was first run in 1975 with Queensland beating ACT in the first ever final. Queensland I (or Queensland) have won the tournament 14 times, with the Queensland II winning twice, the latest in 2010.
NSW I have the best record with 18 previous victories and twelve silver medals. NSW II have won the tournament twice: in 1977 and 1979.
ACT have taken the Gold Medal three times, mostly in the days when the fathers of the boys playing today were in the Schoolboys, (1978, 1986 and 1988).
NSW I have won the last two championships, breaking a seven-year run of Queensland victories in 2012, and would be looking for a three-peat this year.
The teams
NSW I will fancy their chances of achieving their third consecutive victory.  They will have Henry Hutchison and Vunipola Fifita from the 2013 Australian Schoolboys, along with Angus Crichton (Aust A), Hosea Fotokava (Aust A) and 13 other players attending their second championships.
With a big and mobile set of piggies, they will be looking to unleash their pacy back line with good front-foot ball. With dead-eye goal kickers like Harrison Goddard and David Smerdon, they will keep the scoreboard ticking over if any side is foolish enough to commit a penalty offence less than 40 metres out.
In addition to the above players, look out for powerful centre Luke Lough, hard working Tobias Rudolf, strategist Connor O'Shea, and everywhere man John Walker.
NSW II seem to be reasonably mobile up front, without too much compromise in size of the tight-five. They will not be light on experience with Nick Burkett, James Lough (elder brother of Luke), Simon Kennewell, Matthew Serhon, and Francis Brown (Aust A) returning for their second Championships.
While their back line lacks the pedigree of the "names" of the NSW I's, Tom Wright and Kennewell can create scoring opportunities from the tiniest of gaps—and it will be interesting to see how career flyhalf Jack McGregor performs at fullback.
Also keep an eye out for Evan Pritchard, Declan Moore, Jakob Sedgman, and Jum Woodhill. Winning the collision and breakdown contest will be key to their game plan and along with Burkett and Lough, these boys will gobble up any loose ball faster than a Bondi seagull onto a chip.