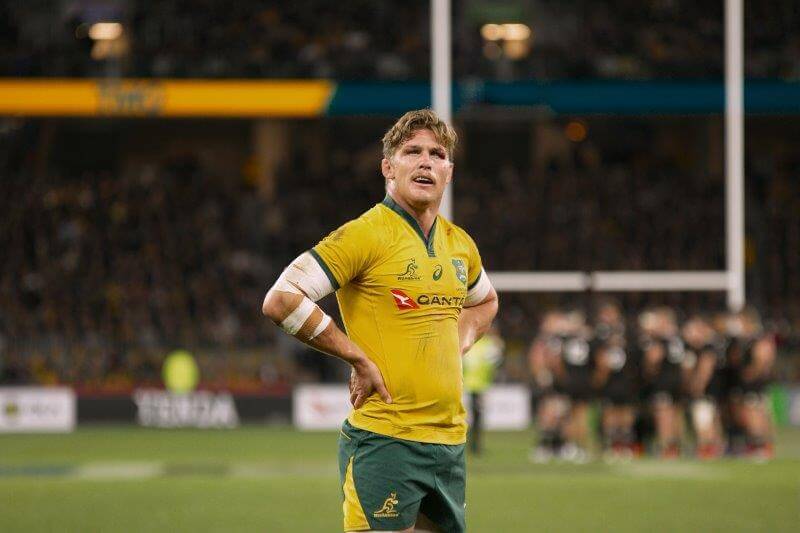 Monday's Rugby News looks at the exciting semi-finals from the NRC.
Oh and THAT Wallabies performance and the fallout from it.
---
Sayonara Wallabies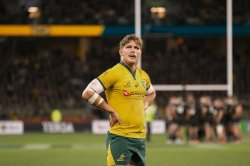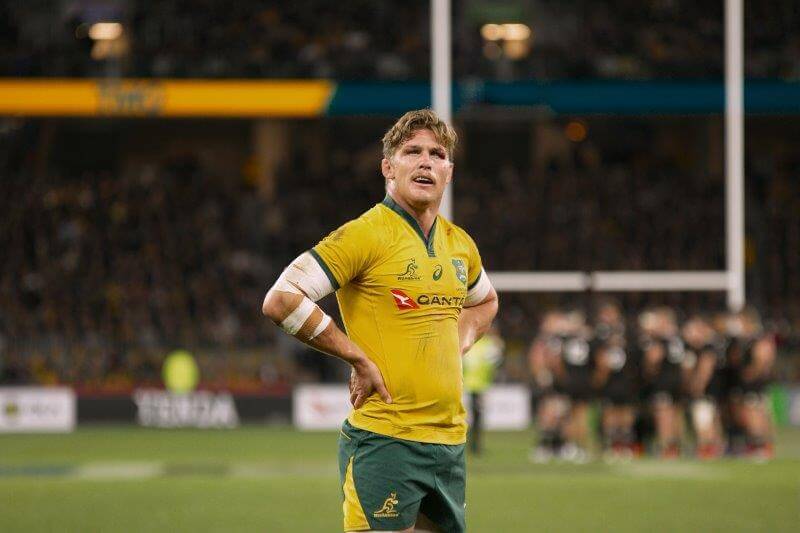 The Wallabies have been knocked out at the Rugby World Cup after suffering a 40-16 loss to England in the quarter-finals.
Australia got off to a positive start, with Christian Lealiifano opening the scoring with a penalty goal.
However, England would race ahead, with two quick tries to Johnny May gifting England the 17-9 lead at half-time.
The Aussies would show some fight and raise the hopes of Australian fans, with Marika Korobiete crossing right after the break.
However, England were ultimately too good, with flyhalf Owen Farrell slotting a perfect 8/8 with the boot to secure their place in the semi-final.
The total was England's largest in a World Cup knock-out game, who will play the winner of New Zealand and Ireland.
Coach Michael Cheika said that he was gutted about the loss along with defending his run-heavy tactics after the match.
"I am really disappointed obviously. I imagine all Australians would be," Cheika said.
"We really went into the game looking to play our style of footy, which we did we a lot of. We just weren't clinical enough to finish off opportunities and England defended very well. Sometimes you just have to suck that up and wear it, that's life.
"We want to thank all our fans, they've had great support here. And at home, they really got behind us and I feel that weight. We should have delivered for them. And we didn't."
He was full of praise for his opponents England, suggesting that their well-organised defence was the deciding factor in the game.
"I thought they played very well, they were very well organised defensively," Cheika said.
"They obviously have got a certain way they play the game. We took a fair bit of their kick out of the game, they weren't able to box kick and put pressure on us as much. I thought we handled that part quite well.
"But I thought where they were very good was in defence. They were well organised down on the line when we had some moments, and though the score got large in the end, I thought it was still a game of fine margins with a couple of intercepts."
Sayonara Michael Cheika
The fallout from the loss has immediately kicked into full gear, with Michael Cheika resigning from the post as Wallabies coach.
In what seemed like a 'jumped before he was pushed' move, Cheika made the decision on Sunday afternoon to step down after almost five years in the role.
With any sacking/exit, you generally have two options:
a) Thank your employee for a wonderful time and experiences
b) Burn any remaining bridge that remained with the company
Cheika has seemingly taken option b, taking potshots at his relationship with the CEO and chairman of Rugby Australia whilst criticising the implementation of a director of rugby.
"It is no secret I have no relationship with the CEO (Raelene Castle) and not much with the chairman (Cameron Clyne)," Cheika said.
"Scott's a lovely bloke and I got along with him fine but I'm sort of not really into that type of thing,
"I like to take responsibility…I found that it changed my normal routine around things.
"So I found that a little bit difficult at times."
The former Wallabies coach admitted that he knew at the final whistle that he would leave the position, having gone all-in with his future with a World Cup or fired stipulation before the tournament.
"I knew at the final whistle but I wanted to give it that little bit of time to settle down and talk to my people," he admitted.
"I made my call and I wanted to show I was prepared to put myself on the line to achieve what I believe the team could do.
"I can honestly say I'm always looking to be better but I am really proud of what I have been able to do over the last four years with the team under some very challenging circumstances on and off the field."
News of his firing garnered a quick response from some of his disillusioned former players, with dumped flyhalf Quade Cooper wishing the move had come sooner.
"If he actually cared about Aus rugby he would have done it a while ago…" Cooper said on social media.
His sentiment was shared by Curtis Rona, who responded to news of his firing with "Yew" (What a poet).
Whilst his last years as coach weren't the best, I will always thank him for his role in getting us to the World Cup final in 2015, particularly knocking out England at home.
Sayonara Pocock and Genia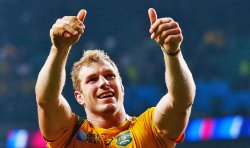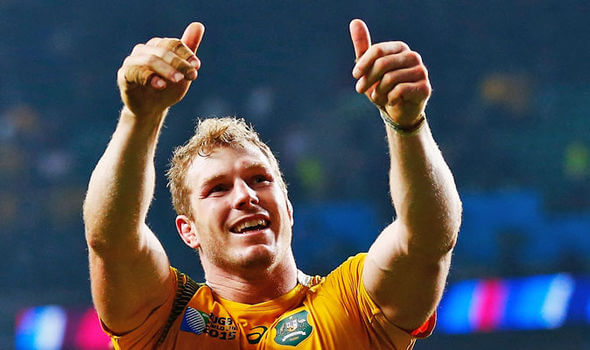 With all the talk and mudslinging after the loss, the departure of two of our finest Wallabies from the international stage has seemed to have flown under the radar.
Flanker and former captain David Pocock will go down as one of the greatest players of his decade, with the 31-year-old a model athlete both on and off the field.
After the match, Pocock was in a sombre move, calling the feeling 'hollow' whilst refusing to make any excuses after the loss.
"It's a pretty hollow feeling at the moment," Pocock said.
"There's no excuses. You know you've let down a lot of young fans back home and a lot of older fans who ride the highs and lows.
"We all know what it was like to be that kid who was watching and just wanted the Wallabies to win. That's something you'd just got to live with.
"I'm so grateful for the opportunities I've had playing for the Wallabies, as an immigrant rugby has given me so much opportunity. I think it's time to move onto other things and contribute in other areas."
Likewise, halfback Will Genia has had an incredible career for both state and country, with the centurion in a reflective mood after the match.
"It's the end. A bit of an outpouring of emotion after the game. It's been an amazing journey," Genia said.
"I've been so blessed and so privileged to have lived my dream. I'm very sad but also very grateful.
"Like, how lucky…I got to play 11 years for Australia at three World Cups.
"I never thought I was the most talented bloke. I always wanted to be someone who worked hard so put myself in a position to play well. I finish on 110 Tests which I'm pretty proud of."
As they head off into the rising sunset (otherwise known as the Top League/European rugby), we wish the pair along with the other departing Wallabies the best of luck in their overseas career (along with for Kerevi to backflip on his decision and remain in Oz).
NRC grand final set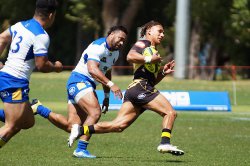 The National Rugby Championship grand final for 2019 has been determined, with the Western Force set to host the Canberra Vikings.
The Force was the first team to book their place in the decider after holding off a valiant Brisbnae City outfit 42-38.
It was a tough first half, with the teams going into the break locked at 14-all.
However, the boys from Western Australia would show why they were the minor premiers, scoring four quick tries to open up a 42-17 lead with just 20 minutes to go.
Doubles to Pama Fou and Issak Fines helped break open the contest for the Force, appearing to seal the game for them heading into the last quarter.
However, Brisbane refused to lie down, scoring three quick converted tries to leave the contest balancing on a knife's edge with minutes remaining.
As time ran out, the Force were able to rebel waves of City attacking opportunities, holding on for the gutsy victory.
They will face Canberra Vikings in the final, who completed a remarkable 28-27 comeback win over Fijian Drua.
The Drua were eager for back-to-back premierships and they looked likely to book their place in the final after racing out to a 22-0 at half time.
However, the Vikings were buoyed by a strong home crowd, with three tries in 12 minutes, including a double to Tom Wright after the break, helping to get them back in the game.
The comeback was complete when Test discard Tom Banks crossed the line in the 80th minute, putting them just one point behind with the conversion to come.
In the clutch moment, up stepped junior Wallaby Noah Lolesio, who nailed the conversion to send the Vikings crowd and bench in raptures, sealing the win and their place in the final.
They will now head to Perth to take on the Force in Saturday's grand final, with both sides searching for their first NRC crown.