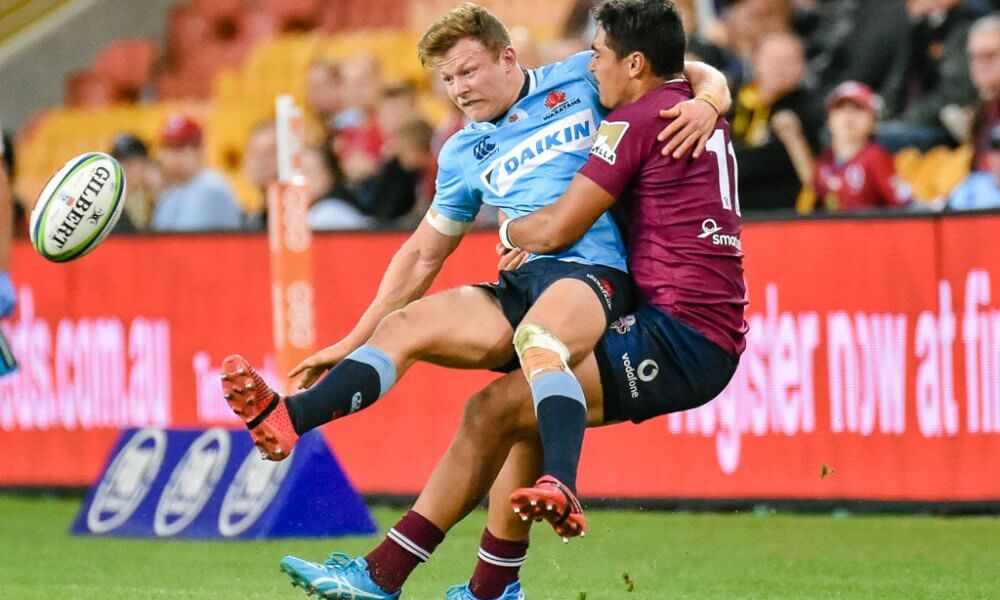 Monday's Rugby News has Tolu Latu in trouble, Raelene Castle telling all, Sam Warburton talking up Wales and a Wallabies camp with a surprise few inclusions.
---
Mr. Discipline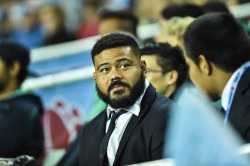 In case you're having a bad Monday morning, think about Tolu Latu.
News Corp reported on Saturday arvo that Latu was found by police at 430am on Thursday morning asleep in his car; when breath tested, he came out with a reading of 0.135 and was charged with drink-driving. At this moment, he's currently getting the hard-copy of the Folau book thrown at him in an integrity meeting.
On top of that, Latu was also driving on a suspended licence, and will go to court to sit on the naughty chair on 6 June. Neither Latu, or the police it appears, informed the Waratahs' office about the charge.
As the story was only first reported hours before the Tahs-Reds game in Brisbane, Latu, already named on the teamsheet, still went on to play on Saturday night. Action has been swift on Latu, with the hooker also being kicked out of Wallabies camp.
NSWRU CEO Andrew Hore confirmed that Latu couldn't be dropped because there had been no formal process over his potential breach of the code-0f-conduct.
"We checked with SANZAAR and with Rugby Australia in and around the facts we did have and there was nothing we could clarify that it was a breach of the code of conduct," Hore said, according to Fox Sports. "As far as we are aware, he's an innocent man until there has been a formal investigation."
In an ironic twist, Latu's currently ex-, and soon to be co-ex-, -teammate Folau is now on the same page as RA when it comes to condemning drunkards.
Ya Just Can't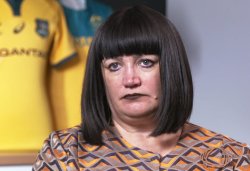 RA CEO Raelene Castle has said many things about the Folau to rugby.com.au over the weekend. The interview is lengthy, and it goes over a lot of the same ground that's been run over a million times in the last few weeks.
One of the more interesting parts is where Castle reveals the discussions she had with Folau, adding that she would had to have had a "really good crystal ball" to know that Folau would post again.
"What I had was some conversations with Israel where I believed we were clear that he understood where the line was. From where I sit, he signed a new contract and that contract had the same code of conduct in it, it had the same values, it had the same expectations set out.
"He also completed some significant training around what was offensive in certain communities. So I believed that he understood what was respectful and was disrespectful."
There was no 'social media clause' on Folau's contract, as Castle says she was sure through the interactions between the two, that Folau wouldn't do what he did.
"We would have…liked an additional clause that gave us extra protection, but the reality is this is a collective agreement and you can't add clauses that are to the detriment of the player.
"You can add positive clauses: more money, more shoes, more cars. But you can't add more clauses that are detrimental to the player unless you have the players association's and also Israel Folau's consent.
"That consent was not given from the player so that makes it very hard. Off the back of that conversation we gave to Israel and his manager a second letter that made our expectations of his social media use clear.
"And then I also sat down in person and had that very specific conversation with Israel about my expectations, in relation to his new contract and in relation to the impact his 2018 postings had had. We explained to him we couldn't have a situation like that again because the impact on the game was just far too great."
Acknowledging the situation was "sad", Castle also pressed home why other sports may be looking towards RA's stance.
"If you (a professional athlete) don't feel comfortable and marrying up with the values of that organisation, and the expectations that organisation has with your particular views or values, then maybe you shouldn't sign that contract. And I think that's a consideration more athletes need to take.
"They often don't even read the contract. Their player manager puts it in front of them and says 'Sign this, it's all good to go'. But this will, I believe, ensure that players need to think long and hard before they sign their contract."
Warburton: It's War(burton)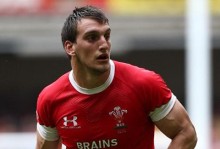 Former Wales captain Sam Warburton is doing Michael Cheika's job for him, telling Rugby Pass that Wales are "genuinely the better team" ahead of the World Cup encounter in a couple of months' time.
"Wales have done a lot of things right in the past 10 years when they have played Australia," said the 29-year-old, who retired hurt from rugby last year.
"Wales have had the taking of Australia in the last 10 years but when you look at videos back, it's literally just been one or two examples of perhaps where they might have left a try or not taking a three-point opportunity which has been the difference between the two teams.
"They have beaten them recently in the November series in 2018, which is great from a psychological point of view because you don't want to be doing press conferences as a player and being asked questions that you haven't won since 2008, so that monkey has gone, that's off the back.
"Both teams have been so close in recent years – but Wales are genuinely the better team at this moment in time."
Wales, the current Six Nations champs and Grand Slammers, will definitely lose to the Wallabies on Saturday 29 September.
Wallabies Camp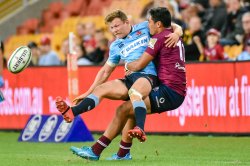 Cheika and the selection panel have handpicked around 41 players to convene for marshmallows and ghost stories this week in Brisbane, under the pretense of a Wallabies camp. The exact list is unknown, according to rugby.com.au it's because "the player numbers frequently change, and are said to be not neccesarily reflective of a player's standing as far as World Cup chances go."
But, there are a few names added onto the usual suspects. Fast-talkin' Greg Clark's son, the tough-tacklin' Cam, will be there;  Alex Mafi, Jordan Petaia, Harry Hockings and Chris Feauai-Sautia are representing the Reds; while Christian Leali'ifano, James Slipper, Toni Pulu and Rob Valentini (Brumbies) and Matt To'omua, Luke Jones, Quade Cooper and Jordan Uelese (Rebels) will also be saying hi.
Big names not there will be Karmichael Hunt; Brendan Paenga-Amosa and Tate McDermott; and Locky McCaffrey and Pete Samu. As mentioned above, Tolu Latu will attend the camp.
The wannabe Wallabies will get together, talk tactics and have a few light training sessions with Cheika & co on Monday morning at Ballymore.