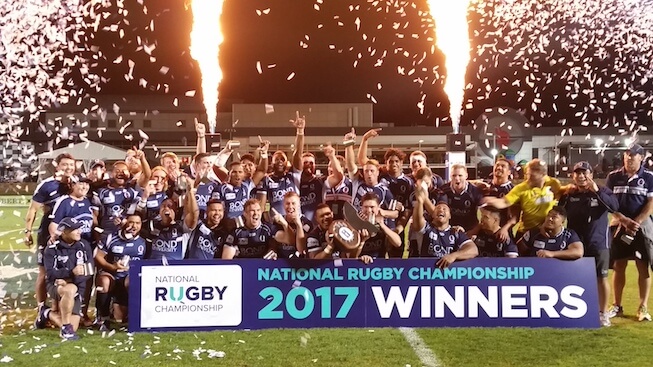 Monday's Rugby News has Genia looking forward to England, Cheika also looking forward to England, QC winning the NRC and the scores from the November intls
---
Genia Wants More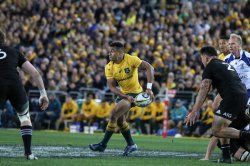 The Wallabies lost to England four (4) times last year, but this time it's going to be different. Mick Bynre's skills coaching has had another year. Nathan Grey and Michael Cheika got a scare about the whole defending thing. Cheika might have figured out that Reece Hodge can do some of the kicking. The game in Australia has been possibly irreparably damaged by the whole Force thing.
But most importantly, Will Genia (and Kurtley Beale, and Ned Hanigan) wasn't there.
"I'm really looking forward to it," Genia told rugby.com.au. "I missed out on the England games last year so on a personal note, I'm just looking forward to that big challenge."
The last England game Genia played was the game famously known as Lancasterstock, the game where Australia knocked England out of their home World Cup.
"It was a great performance [in 2015] but that is all sort of done and it's similar to the game tonight," he said.
"People talk about the record we have here (in Wales) but none of it counts for anything once you get on the field.
"We're not worried about things that have happened before. The game isn't extra special, it's just for us as we get to London, we do our work and give ourselves a chance of performing on Saturday.
"Any match you go out starting at zero-zero," Genia blathered on.
"What happens six months ago, 12 months ago, two years ago is irrelevant with different players, different mindset, different conditions.
"We're humans and we love to pick these patterns but at the end of day it's what happens next.
"It's only about what happens in the future that counts."
Cheika Unhappy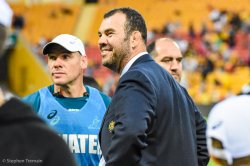 A great man on a great podcast once said, "never argue with a man who buys ink by the barrel". That saying perhaps applies to Michael Cheika, as he's now set his duck-shootin', Ned Hanigan-pickin' shotgun on the English meedja.
"The pundits over here don't think we are much of a chance – they [the media] have already given England [3 wins] for November," Cheika said, according to the SMH. "I saw one guy say: 'with all respect to Australia, a good club side would beat them'.
"I don't think there is too much for them to worry about. We'll just prepare as if we are going to play our best game on Saturday and go from there."
Cheika, who regularly disrespects GAGR by not bigging us up on Twitter,  is also just plain annoyed about the whole press coverage it seems. Especially, the bits about him and Eddie Jones having a rivalry and that.
"Mate, it's irrelevant, it's Australia versus England," Cheika said. "That's the only thing that counts. It's not about fun with Eddie or anyone. We'll have fun in our own camp and then prepare ourselves the best we can each day.
"Some of the players spoke to me at the start of the year about how we prepare for matches and making sure every match has the same type of preparation, the same importance.
"We don't prioritise one team over another. Next week we'll try to prepare the best we can."
Country Win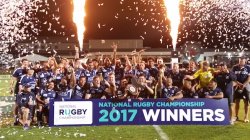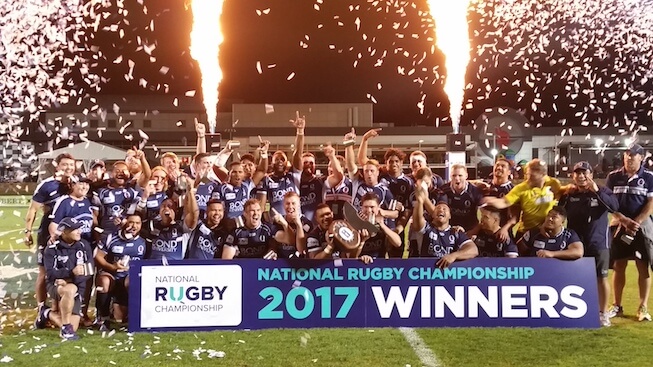 Queensland Country won the NRC title on the weekend as well, after they used to their farmboy skills to grab the Vikings by the horns 42-28. It is the Country's first ever title; Queensland's (the state) third title overall; and Canberra's second silver medal.
At half-time, Country were losing 21-7, but scored five (5) tries in the second half to come out winners. Wowee! Filipo Daugunu scored a hatrick, while pseudo-Wallaby Duncan Paia'aua won man-of-the-match after getting meat twice.
Brad Thorn is exactly like the Crusaders coach, winning a title in his first season in charge.
"[Thorn]'s has a massive influence on us," Paia'aua told the Daily Telegraph. "He's changed the culture of the team.
"He's turned us around from losers into winners and now we're champions. I can't thank him enough."
If you want a better written report – actually, if you want better writing – you can find Steve's match report over here. Meanwhile, here's more quotes:
"These boys deserve nothing but the best," Paia'aua continued.
"All that hard work paid off this year and I can't wait to go around again. These boys are unreal. They just turn up each week and I can't describe how hard they've worked."
"Boysboysboys," Paia'aua unfortunately didn't add.
Week One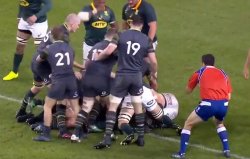 It was week one of the November internationals this weekend past, which meant there were a lot of countries playing other countries.
One of those countries was New Zealand, who went to Paris to beat the French, 38-18. Hilariously, Sonny Bill Williams had a massive brainfade again, punching the ball out league-style, just as a crossfield kick was about to land in the arms of a French player for a sure try. Wiliams was sin-binned, and our best friend Angus Gardner also gave France a penalty try for SBW's efforts.
Ireland meanwhile battered South Africa, 38-3. Yes, 38-3. Ireland did that. Unfortunately, Ireland ruined it a bit with a horrible away jersey, that looks like that grey matter your brain creates when you see Bernard Foley gets charged down. They had a whole year to prepare an away jersey, and they chose that?
In the other big game, England beat Argentina rather comfortably, seeing them off 21-8. Argentina scored their only try of the match 3 minutes from time.
The other Tier 1 games had Scotland narrowly beating Samoa 44-38 and Italy overcoming Fiji 19-10. Meanwhile, Georgia-Canada has this try, which seems to be the first time a player has desperately asked the ref to TMO what he just did.
Results:
France 18 New Zealand 38
Ireland 38 South Africa 3
England 21 Argentina 8
Scotland 44 Samoa 38
Italy 19 Fiji 10
Georgia 54 Canada 22
Germany 45 Brazil 12
Barbarians 27 Tonga 24
French Barbarians 19 Maori All Blacks 15