Welcome to Monday's Rugby News, G&GRs. I trust that your final weekend before the Super season starts (as well as the resumption of the Five Nations and what's left of Wales) was spent in a summer's bliss. Even Melbourne has seen some lovely weather over the weekend. Huzzah!
In today's news, we'll recap Eddie Jones and Gus Gould's budding bromance at Coogee Oval, Razor to Fiji, the Lord getting punted and my preview of Round One of Super Rugby Pacific.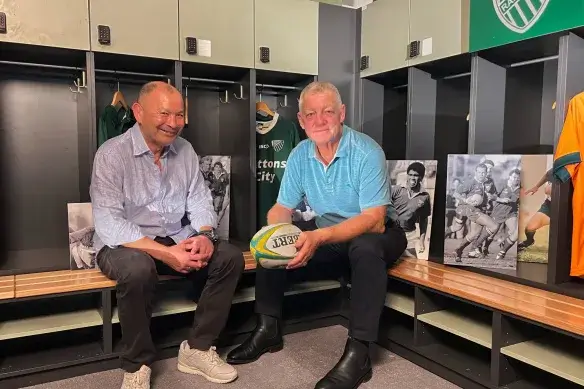 EDDIE JONES AND GUS GOULD HAVE A CHINWAG AT COOGEE
Rugby Australia is definitely cashing in on their master coach, Eddie Jones, as a 30 odd minute Q&A hit Stan Sports over the weekend. While I haven't had a chance to watch it as yet, the big thing I noted from the reports was that rugby requires a 'Packer Moment'. I'm sure this is another 'stating of the obvious', but here we go.
Now, what exactly are the options for this 'Packer Moment'? Well, the first and obvious one is the private equity schemes that have been floating around. Whether it's with CVC, SilverLake, or another yet-to-be-named bag of money, I'm still thinking this might not quite be the goose or the golden egg. Reports overnight that Leicester were all but sunk until a 13 million pound investment bailed them out of following Wasps and Warriors out the door. But hey, what do I know about money? Likely more than the financiers at RA, but never mind that! The next option is to approach the one person likely to be able to bankroll rugby in Australia a la Kerry Packer – Andrew 'Twiggy' Forrest. The man all but wanted to hand over $50 million only a few years ago. Come to the table and let's see what the bloke can do. The last option is to wait for the injection of dollars that the BIL and Bill will bring. Sure, it isn't the sugar hit we probably do need; however, it seems a significantly safer bet, despite our problems being in the now. I can't think of any other ways that we can get a substantial investment.
In terms of getting on to free-to-air, I don't see it happening anytime soon. In theory, it would surely only take some corporate strong-arming; however, Nine isn't going to mess around with gaol thugby (unfortunately) so I do wonder if there is an opportunity 'for the savvy investor' (fuq I hate that phrase) from a rival network who might like to increase their sporting offerings (as long as it's not Ten as that's where sport goes to die) we can do that on our own, thank you very much. I think peasant free-to-air TV is dead with most things being streamed and the products on free-to-air generally being trash. There's still the cacophony of wailing about 'spending $10 a month' on Stan, not really a significant amount in the grand scheme of things. It's a new age of entertainment and, without the dollars from the streaming companies, I doubt there'll be a network in Aus ready to pick up the entire tab.
So, as per usual, nothing really to add. I do wonder if there is a sneaky back story here though as Eddie is the marketable man. Is there an announcement coming?
Oh, and Drew Mitchell called for you, Eddie. He wants his clothes back.
RAZOR TO FIJI… OR SCOTLAND…OR NZ
Although he is being heavily linked with the All Blacks job post the 2023 Bill, he could get his first crack at the William Webb Ellis Cup with Fiji according to Planet Rugby. Acting Fijian Rugby Union chief executive Tevita Tuiloa revealed that he has reached out to Razor over the vacant head coach role following Vern Cotter's resignation. Tuiloa said that he'd love to have the Crusaders mentor as head coach or technical advisor for the Flying Fijians in this year's global tournament.
Tuiloa says he's trying to entice Robertson, an avid surfer, to Fiji by offering him free accommodation to test out his surfing skills in Tavarua. "I know he's a surfer, so I told him, 'Look, you can come to cloud break in Tavarua and come and surf some clouds, some barrels, some big waves there and come and coach the Flying Fijians; we'll give that to you for free, and you can help our boys reach the quarterfinals,'" Tuiloa told FBC News.
Ruck.co.uk have suggested that Scott 'Great Scot' (Mc)Robertson may be heading to, well, Scotland, after Bill as well. The two names being pandied about in Jockland are Robertson and Leon MacDonald. It's a shame that Dave Rennie isn't being touted as he could do a lot of good there; however, word on the street is that he may end up at the Blues if/when MacDonald leaves.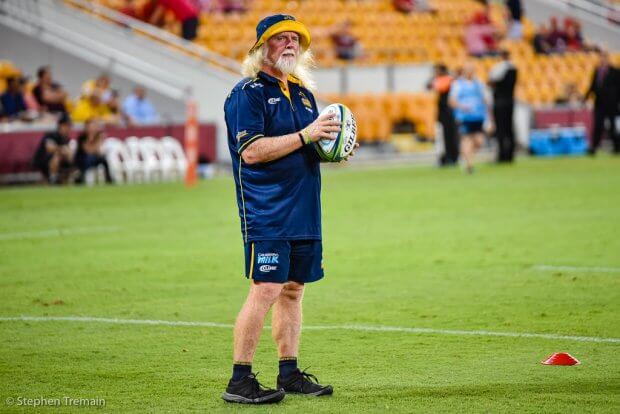 LORD LAURIE GETS PUNTED
Veteran coach Laurie Fisher has become the first Wallabies assistant to be let go in the aftermath of Eddie Jones' return as national coach. Fisher, who was brought into the national set up by Dave Rennie midway through last year, revealed he would not be continuing under Jones.
Fisher was brought in by Rennie to help address the Wallabies' shocking issues with discipline. "We looked at one clip from the second Argentina Test, which is really just about work rate, about communication – like our hands on knees, like line speed. Edges not pushing edges. Lazy," Fisher told reporters after joining. "I saw one clip from that game and said 'this can't be us, if that's us, we may as well not go to the World Cup. We've got nothing.' That's my starting point. And we had one moment in the New Zealand game that very much reflected that Argentinian moment. So I showed that again and said 'listen, boys, unacceptable.' It's easy to just find a couple of things. There are some really good things happening. But in Test rugby, you've got to be good all the time. We've got to be stronger as a group. And just be candid with each other about being the best we can be."
This seems to be quite an odd decision. We have heard from Eddie that he's keen to work with the Super coaches, yet he punts arguably the greatest mind of forwards rugby in the country. I don't see many others with the skills, qualifications or experience in this department let alone ones who are willing to do the job. I mean, selfishly, I'm not complaining as a Ponies supporter, but this seems to me like one that will get away.
The makeup of the Wallaby coaching staff is still somewhat a mystery.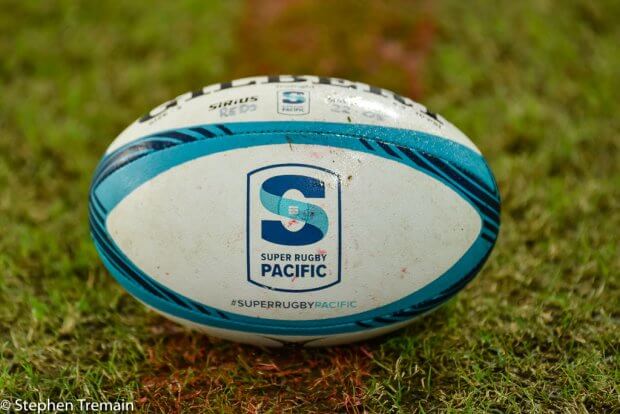 SUPER RUGBY PACIFIC
Ladies, gentleman, boys, girls, any other genders and whatever Yowie is, welcome to Super Rugby 2023!
I read today, but can't be arsed to find, that with Eddie saturating the news that rugby has never seen such a pre-season workout in the media. Indeed, the Tarts are anticipating a crowd at their old new stadium in Moore Park to be in excess of 20 thousand pairs of R.M. Williams boots. Unfortunately, they're battling the UK's favourite ginger, Prince Harry Ed Sheeran, who has a concert at the other Stadium that true NSW rugby supporters daren't tread (aka Homebush).
The crux of the article is that the time for talking is over. Where the rugby matters, as it always has, is on the field. The Australian side have to have their collective shit together from the get-go. Rugby simply cannot afford yet another slow start, especially with Super Round looking in Week Two here in (currently) sunny Melbourne!
So, the tips for the round:
Crusaders v Chiefs – Crusaders by 10 as they'll be settled. That said, the Chiefs without Wazza will be a decent side.
Tarts v Brumbies – Ponies by 12 coz bugger the Tahs!
Moana Pasikifa v Drua – gut feeling for the Drua by 3.
Highlanders v Blues – Blues comfortably by 15+ points.
Reds v Canes – Canes by 12 with the Reds pack to get shunted and backs to get Beaudied.
Force v Rebels – there will be three losers here – the Force, the Rebels and rugby. The Force will have to sort their PKs out and the Rabble are a mess as usual. I'll say a draw and won't plan on watching, sorry, Rob Hill. Happy to eat humble pie next Monday though.