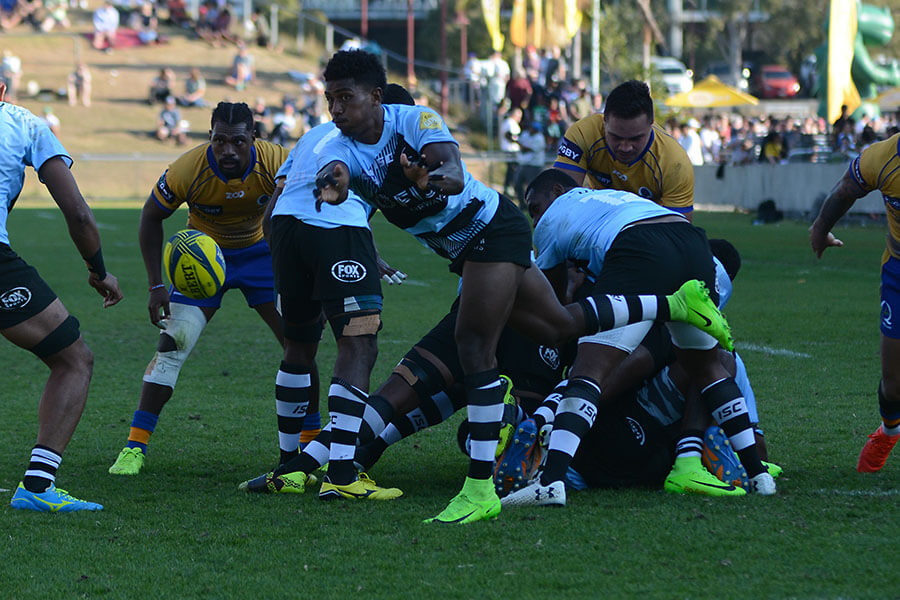 Monday's Rugby News has some ear munching news, Latu in for Moore, Hodgson pleading with fans to show up and McGahan to the Reds.
---
E is for Earlobe, that's good enough for me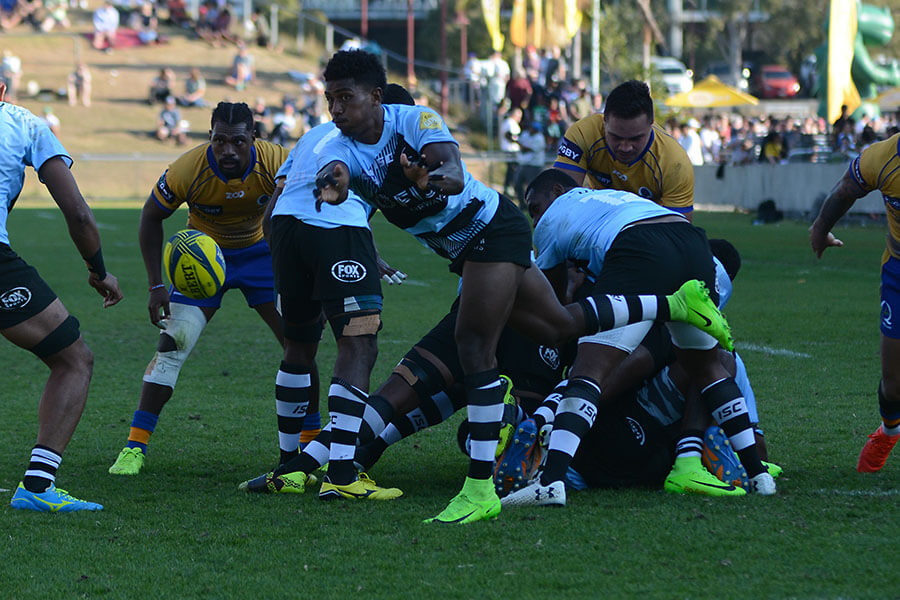 Brisbane City hooker Andrew Ready had to get stitches in his ear as a Mike Tyson fan on the Fijian Drua team attempted to bite Ready during Saturday's game.
Samu Suguturaga is suspected of having a nibble on the Ready's earlobe mid-way through City's 45-36 win over what functionally the Fiji A. With an appetite like that, Suguturaga is presumably a front-rower.
At the time, Ready told the ref that he'd be bitten but, as the ref didn't see it, there was no official intervention.
"I'm lucky he was wearing a mouthguard otherwise he would have had the whole thing (ear)," Ready said (according to the Daily Telegraph).
"It's pretty disgusting and shouldn't be in the game. The ref said he didn't see it so it's with the officials now."
No Moore In Perth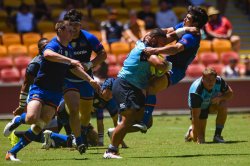 The Wallabies will join the Western Force in being no more, after Stephen Moore pulled out of the upcoming Springboks game. Moore has decided to stay home with wife Courtney, who is heaps preggers and that.
In his place will come Tolu Latu. If Moore's child is birthed into this world this week, Moore will be back for the 19 September clash against the Pumas, so Latu is looking to make the most of his time.
"I'm pretty stoked with that [call-up]," Latu, who joins TPN and Jordan Uelese as the only recognised hookers in the squad, said to the SMH. "I just want to put in a strong performance and take that into next week's camp and do whatever I can to have a positive effect on the squad."
Latu hasn't been in the Wallabies camp since the November internationals. He wasn't picked in June due to fitness concerns, as highlighted by Michael Cheika.
"To be honest I've had people tell me that before," Latu said. "I didn't feel the fittest I could have been to make that transition into Test rugby. I've been working hard on that in the last few weeks.
"There's always that hunger to be better as Cheik said. There's guys ahead of me and if I can get that level of fitness I can play longer and do things consistently throughout the whole game, instead of just having moments where I may have a positive impact and then drop off."
Don't Boycott WAllabies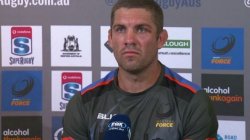 He already has the ear of the Force fans – as well as the key to my heart <3 – but Matt Hodgson is asking Force fans to lend him their ears one again.
In short, he's telling 'em to not wimp out, and to actually go the Wallabies game in Perth.
"I'm telling everyone definitely go to the game," Hodgson said, according to the SMH. "My message is it's not the Western Force that's only suffering, it's rugby in general. I'm hopeful everyone will come. Some of those players are Western Force guys and we should go and support them."
Old teammate Cam Shepherd also chewed the fat on this topic:
"One hundred per cent, I don't think people should boycott the game," Shepherd said. "I understand why people would want to, but that's showing the wrong message. That's lowering ourselves to the same level that the ARU have handled the situation. I don't think boycotting and punishing the players would be the right thing to do at all.
"I would love to see them pack the place and fill it with blue jerseys. If you want to protest, go and support the team, but wear your blue jersey to show how proud you are of the Western Force.
"They have the right to be angry, but they've got to understand it's well past the point of where being angry is going to solve anything.
"The ARU has got more pressure on it then it ever has before. The board is under pressure, [chairman] Cameron Clyne is under pressure, [chief executive] Bill Pulver has already resigned, so I don't see how boycotting a game is going to send any stronger message than has already been sent."
It Gets Worse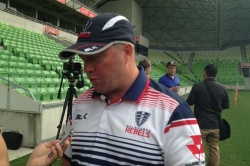 The Queensland Reds are set to have a worse year next year than they did last year, as the board has seen fit to appoint Tony McGahan as assistant coach to Nick Stiles.
The Courier Mail reports that "a post-season review has the performance of head coach Nick Stiles in the crosshairs after he delivered just four wins with 10 Wallabies in his squad.
"McGahan will start on Monday as senior assistant coach which would be an excellent shot of experience beside mate [my emphasis] Stiles if you ever imagined the Reds making a straightforward call."
McGahan, the paper says, will join Brad Thorn (contact [?]), Jason Gilmore (defence) and Shane Arnold (attack) in the assistant coach throng.
"Speculation swirls that a wider shake-up is being pondered with McGahan and Brad Thorn, who has won raves for his job as contact coach, gym tyrant and driver of standards," continues the report.
"Dual international Thorn is a head coach for the future but there can be no rush while he is still on P-plates with Queensland Under-20s and Queensland Country and has never coached a club."
All this chatter also comes in the wake of John Connolly's successful legal action against the QRU. The QRU have been ordered to cough up somewhere up to $200k after the offered a oral contract (oi, stop sniggering!) to Connolly and then, when they sacked him, didn't pay him out properly.