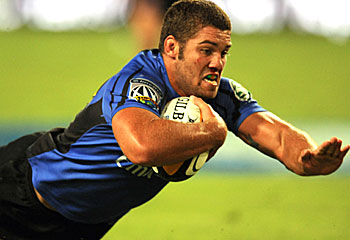 Monday's Rugby News has an Australian rugby superhero giving up the cape, Will Genia admitting it was his fault, an unhappy (who else?) Cheika and the Wallaroos suck.
---
My Work Here Is Done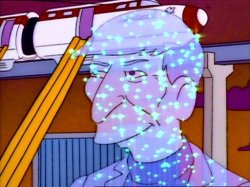 Western Force legend, all-round good guy and Juggernaut Matt Hodgson has announced his retirement at season's end.
Hodgson, who rumour has it has a diet of concrete and glass, announced the sad sad news on Friday. Hodgson, 35 but going on 21, has been at the Western Force since the start.
"It was actually pretty tough decision. I was thinking about it most of the year," Hodgson said, munching through a bag of nails. "It's a good opportunity to go out on my own terms."
"It's probably been the toughest year in rugby I've dealt with. A lot of the off-field stuff has overshadowed what we're doing on the field, so it's been disappointing," continued Hodgson, as he polished a Heckler & Koch MP5, before placing it in a black duffel bag that also contained a direct flight from Perth to St Leonards.
"If we didn't have such a strong group here, I think things would have splintered. So it's been a big effort from the boys."
The SMH (via AAP) is where these quotes are from, and it ominously also reports that "Hodgson will step into a yet-to-be-determined coaching role next season."
Milgennial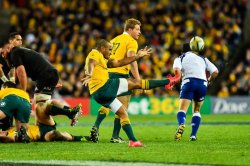 Will Genia has admitted it was he who was to blame for the Wallabies loss to Scotland (!!!).
"I was responsible for 14 points there with a poor pass and a charge-down which was quite big in terms of the result of the game," Genia said, according to the SMH. "I take responsibility for that and it's obviously disappointing.
"The charge-down was like deja vu at the World Cup except it was me instead of Nard [Foley]. He just did really well, put a lot of pressure [on me].
"The pass was just poor execution and the ball just slipped out of my hand and it wasn't good enough and I take responsibility.
"They're things I'm going to have to work on. I'm big enough and old enough to accept that and I'll move on and put it behind me."
"I feel like they were better. We spoke about urgency throughout the week and to be fair Scotland probably dominated at collisions quite well. Their back row were quite good at slowing down our ball and putting pressure on us in that situation and also as a halfback it made it quite hard to get the ball out at certain times. You've got to give credit to them.
"That's a mindset thing more than anything you have to address. We can say that we've trained well and prepared well but you don't win games in training, you win it on the field.
"Individually we all have to go back and ask ourselves that question: 'Why aren't we starting games well? Why aren't we urgent from the get-go?'
"If we can find answers to that by being honest, we'll come up with a solution."
It is still unknown whether Genia will apologise to the general public for calling Bernard Foley "Nard".
More Happy News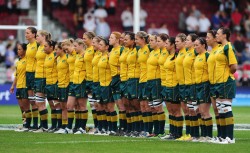 The Wallaroos were spanked 45-5 by CANADA in New Zealand on Saturday, a loss which assistant coach Scott Allen, who may or may not be the Scott Allen, says "has some positives."
"There is development – we've played the top three teams in the world and we wanted to get closer than we did but as a squad we think we've grown," Allen told rugby.com.au
"There are some positives there but we've now got a really tough job to figure out what our squad is going to be that we take to the World Cup.
"The ARU, Buildcorp and the other sponsors have helped get us here and it's just so valuable.
"Without this, we would have gone into the first game of the World Cup basically unprepared.
"Now we have exposed a number of young girls who have come through, they're looking really good."
The Wallaroos scored 1 try to Canada's 7. The game in New Zealand was part of a tri-series practice tournament in preparation for the Women's World Cup in Ireland this August.
Cheika Mad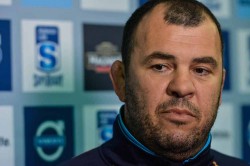 Michael Cheika is mad MAD at the lack of passion shown by his team, for the something like the 47th time.
"This week will be important for how we respond, how players respond to the challenge that will be put in front of them around the mindset they bring to the game that sets the pace of the game," he said to rugby.com.au.
"I know it's hurting Michael [Hooper] listening to it, because I can feel it, him sitting here next to me.
"He's one of the few who are out there, leading that charge, but every player's got to bring that mindset to the game. It's not saying anything out of school, I spoke to the lads about it inside and they know.
"Otherwise, we wouldn't be sitting here with a loss."
When asked about squad changes, Cheika said:
"I'd say there'll be a few," he said. "It's really about that one point (I made) at the start about being more urgent to the game, willing the game more – you've got to make it happen.
"It's not just going to happen for you. You've got to have guys with that attitude I suppose."
Hopefully the 'attitude' Cheika's after is a pro-catching the ball attitude.
---
BONUS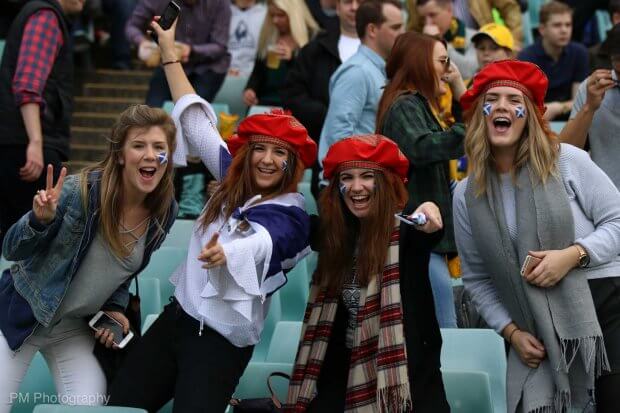 Just when I'm done this comes out —
Bill Pulver has told the SMH that he will resign if given the thumbs down at the ARU EGM (set to take place this week, which might make it the 2nd worst thing to happen to Australian rugby in the past 5 days).
"If everyone in the room stood up on Tuesday and said, 'Bill, we think it's time for change now', I will step down immediately," Pulver told Fairfax Media. "It's not an issue of anyone having to push me out.
"If the members of Australian rugby felt the game would be better suited with me gone, they don't need to call an EGM. Technically, they can't do that [put forward a vote of no confidence in the board] because it would have to be a resolution they brought before the EGM with 21 days notice. That's not something I fear.
"I will do one sports administration job in my life and it's this one. I didn't do one before and I won't do one again. I'm here for the good of the game. If and when it's time for me to leave, I will leave quite happily."
When asked what he reckons the board thinks of him, Pulver replied: "Ask them. Don't ask me for reviews."
Pulver also addressed rumours that he'd step down before the EGM.
"Claims I was going to walk in and step down on Monday are just not true," Pulver said. "We've got some issues we're trying to deal with obviously in relation to Super Rugby and that's where my focus is. I haven't even spoken to my board about my future."
If you hadn't guessed already, Pulver doesn't like this EGM:
"The feedback I have from virtually every state is they agree that we need to go from five to four," Pulver said. "Most people who understand the game appreciate that we need to go from five to four."
When pressed on this topic, Pulver did the 'talk to the hand' thing. "I am in multiple discussions at the moment which I am not at liberty to discuss," Pulver said. "I am in the process of reducing five teams to four teams in Super Rugby and if my team were threatened, I'd be reacting the same way. I understand that. It's just a difficult issue we have to get through. We've got to establish a willingness to confront the issues that are affecting this game."
The EGM will also discuss whether having a Super Rugby commission (so, something independent of the ARU) would be a good idea.
"Why you need an EGM resolution to have that conversation is beyond me. It's a nonsense issue," Pulver said. "I'm happy to have that discussion at any time. The EGM, while it's a conversation I'm looking forward to having, I don't think the three resolutions are that critical."