Welcome to Hump Day news. That wonderful day of the week where you spend the morning reminiscing about the games from last week and the afternoon looking forward to the games this weekend.
Keeping it in the family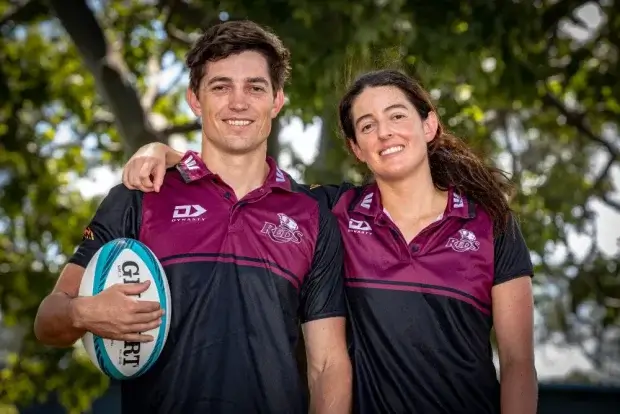 In a feel good story the Campbells created history last weekend with both brother and Sister playing for the Reds and both members of the winning team so could sing the victory song together in the same dressing room.
It wasn't that long ago that the demarcation line between women and mens rugby was almost like they were two different sports. The women played for states at cost-cutting carnivals at schools or clubs, kit was sparse medical and coaching was lean and very little contact with the Super sides.
Fast forward and the teams shared a chartered flight from QLD, won back to back games and travelled home together. Obviously winning helped but as Tina said "There's a great culture on the men's and women's teams and we didn't let a challenging week with flight delays or flood issues back home affect us"
Rugby.com has a great video of the two teams together celebrating the moment and it's great to see things develop so well. Now all we need is RA to get off its collective arse and start providing the support the women need.
I hate being hated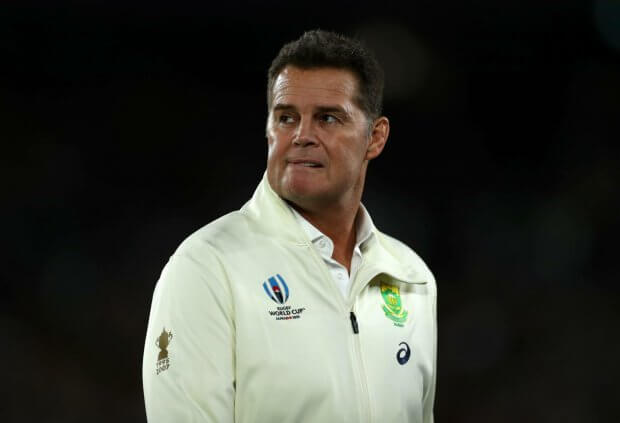 So Rassie is feeling a lack of love after saying that he wants to go into the 6N with people saying they aren't interested in seeing a 2 hour video of complaints every week after the games.
Rassie has said "if someone with proper research showed me that SA joining the 6N would make the RC weaker and damage the growth the global game then we shouldn't do it" Of course being the selfish little twit that he is he then said "but right now I think joining the 6N would be awesome"
Erasmus believes aligning with Europe would be logical – and exciting and believes the style of play, the travel and the time zones would suit South Africa. When people bring up the tradition he responds with "Traditionally the 6N was 5N and the RC was Tri-Nations" which is all true. However I think the 6N realise how much most teams would fall even lower on the table with SA and I think it's a bit of a dream myself. Still strange things have happened in the past.
Personally, after the way he carried on during the Lions tour I wouldn't cross the road to piss on him if he was on fire. Part of the issue was the gutless response from WR that has tacitly given approval for every half-arsed coach to now criticise the referees after every game. Mark my words this will go badly as now we are starting to see players act like soccer players when they get a decision against them. Just a note to all players in the Sydney Subbies comp. Don't try it in my games I'll knock you 10m back at a time to a penalty try if I need to.
Team of the Week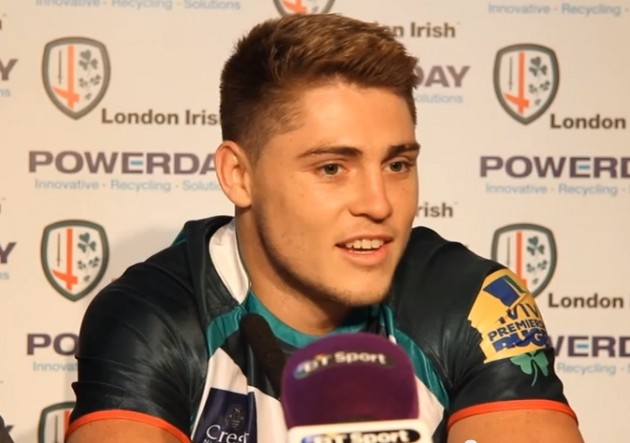 Not necessarily my picks but glad someone's put their nuts on the line for this
Angus Bell – starting to really step up and handle himself well in all parts of the game
Felet Kaitu'u – Threw well and is working hard around the field especially in defence
Allan Alaalatoa – Just keeps on performing and leading from the front
Izaak Rodda – Big game against his old club. May have been trying to prove a point
Nick Frost – Proving once again what a loss he will be next year
Rob Valetini – Just keeps getting better and better this year. Big hits and big drives
Fraser McReight – Was awesome all round the park leading most of the stats for the team
Harry Wilson – Seems to have stepped up and proving DR he should be the one
Nic White – personally don't like him but his competition isn't playing well
JOC – sublime play and definitely my MOTM for any team this week. QC watch out.
Young Tonumaipea – About the only Rebel stepping up. Lets hope he isn't coached out of this
Idea Simone – stepped through the revolving door of the shite shield favourite Perese and can defend
Izaia Perese – not my pick. Great attack but shit defence and still learning. very over rated and will be shown up all year
Toni Pulu – a threat every time he got the ball (wouldn't have if he played outside Perese)
Jock Campbell – under rated at times but just does his work well
COVID Strikes again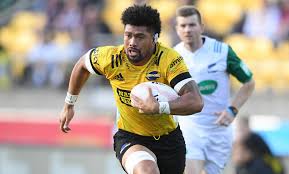 The Hurricanes assistant coach Chris Gibbes has confirmed that a number of their squad have proved positive with Covid. The Hurricanes are scheduled to play Moana Pasifika this weekend but that could be put off if they can't get enough players to field a team. Hooker Asafoetida Aumua was a last minute withdrawal from last weeks game against the Highlanders but other than saying "he's crook" Gibbes refused to confirm whether he had Covid or not.
This is going to be an interesting situation for SANZAAR. So far they are sticking by their plan to reschedule the games that have been cancelled but I suspect they are fast running out of options and they may need to either give no points or share points as though it was a draw. Either way this will definitely impact the table and could give some of the weaker teams a leg up.